Bristol's Mayor Marvin Rees has shared more details on the cities forthcoming multi-billion-pound transport system. With already £1.5 million invested in exploring initial and alternative ideas, it is in its final stages as it looks to table a business plan to the Department of Transport in the summer.  
Mayor Rees said: "The overarching vision for us is to get to a mass transit system, that includes a mix of under- and overground, high-capacity lines that are fast, reliable, affordable and connect Bristol ."
With hopes and estimates that the network will be fully up and running in the next 10 to 15 years.
The network rail looks to address the challenges of air quality, congestion and economic inclusion in the region. With plans for four underground and over-ground routes, which would connect the city center with Bristol Airport Cribbs Causeway, Emerson's Green and the A4 corridor towards Bath.
With further features such as upgrades to rail stations and parks, which are presently under construction.
Though it being a huge budget, Mayor Rees said delivering a mass transit system is "essential" to meet Bristol's needs as the population grows.
He added: "We are not just dealing with a city of 460,000 people - Bristol is likely to grow by about 96,000 over the next 25 years."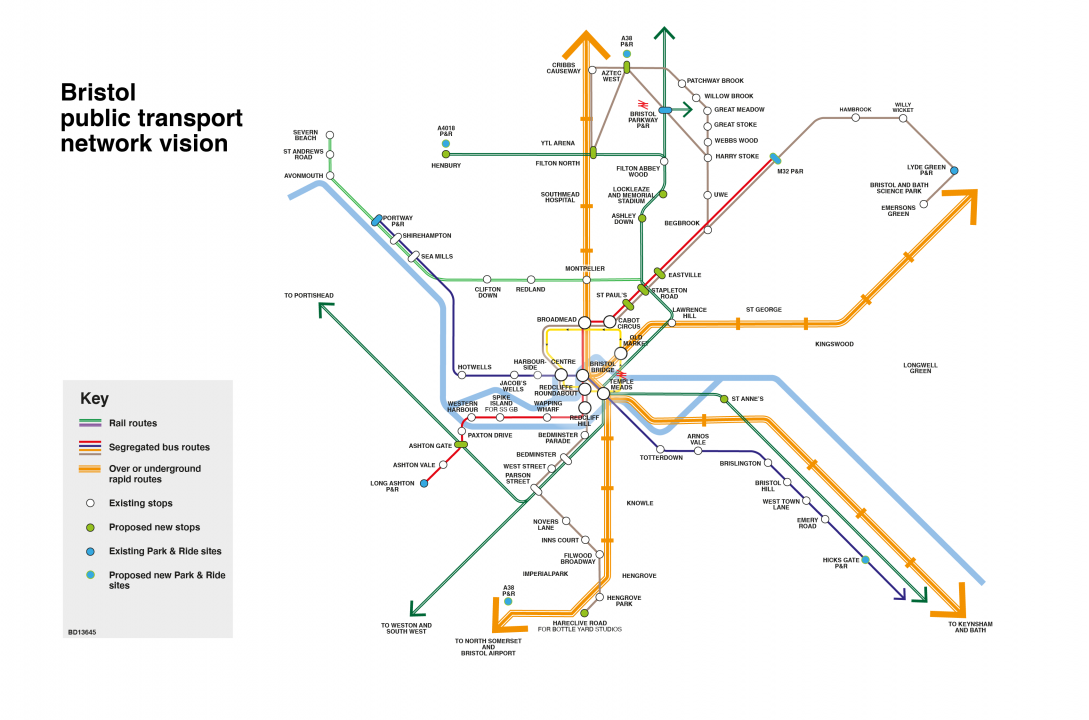 As well as the underground network, the full transit system also includes:
A park and ride on the M32, with segregated bus lanes running to and from the city
A clockwise bus loop around the city, taking buses out of the city centre
Ensuring all buses run on green bio-gas around the city
New bus stops around the city
New railway stations at Henbury, Portway and Ashleigh Down
A feasibility study into a new station at St Anne's, along with possible stations at Lockleaze and Ashton Gate