The footbridge at Liphook station in Hampshire has just been replaced by Network Rail as part of a £5.2m project which sets to provide better journeys for passengers and improve access to the station.
The upgrades were undertaken across nine months, with the team fitting the steel structure, completing the brickwork, adding lighting and CCTV, alongside widening platforms.
A lift on each of the two platforms is set to be put in place in early November, to provide step-free access for disabled station users, people with pushchairs, and cyclists.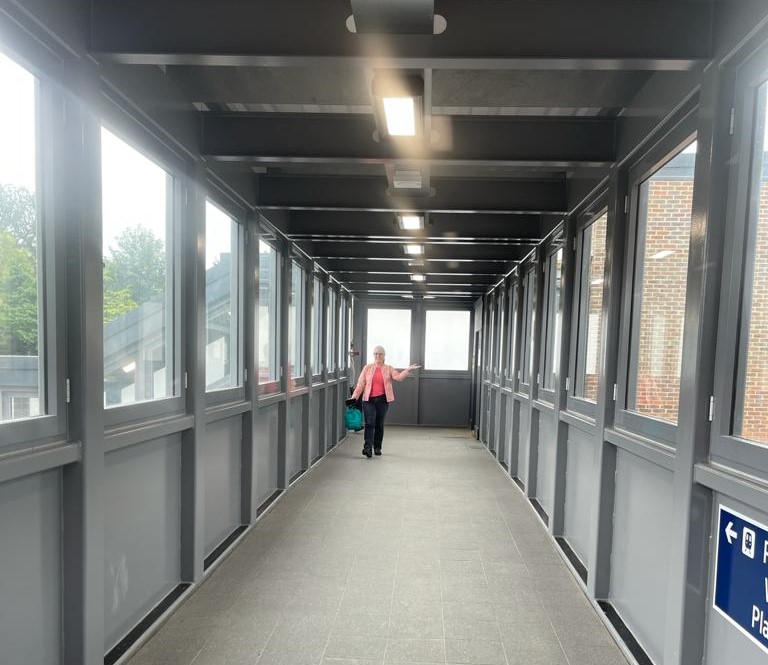 Alan Penlington, SWR's Customer Experience Director, said "it's great to see the project to replace the footbridge at Liphook station entering its final phases."
He added, "once fully commissioned, these improvements will make a big difference to accessibility at the station and I'm looking forward to the footbridge, lifts and platforms being ready for customers to enjoy."
Throughout the project, sustainability played a key role in how work was carried out, with the team using a solar-powered generator to power the site accommodation.
Andrew Hodson, package manager at Osborne said "this was a challenging project to design and build a new covered footbridge and lifts to the station. We work very closely with South Western Railway and due to narrow platforms, platform marshals were appointed to ensure safety of passengers and the station is heavily used by children on their daily commute to school."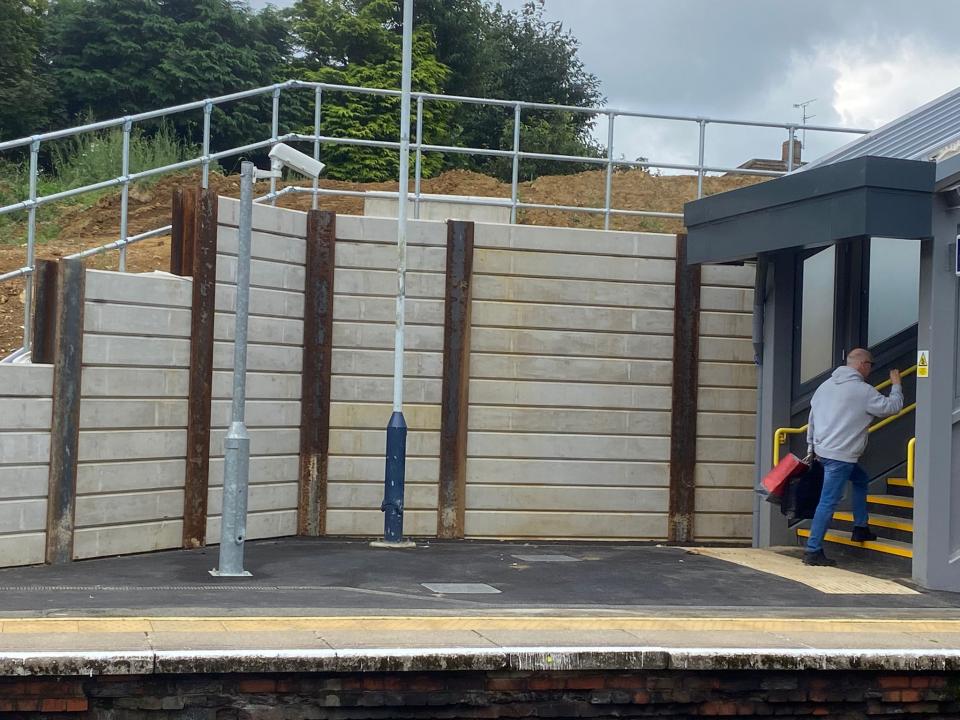 Archaeologists also formed part of the team, to relocate slow worms onto nearby land, reusing the excavated earth from the railway cutting, rather than introducing new materials.
Mark Killick, Route Director for Network Rail Wessex, said "the bridge will deliver better journeys by providing a sheltered and safer route between platforms and we're now working to install lifts to complete the improvements."
The Route Director added, "the team have worked through the pandemic to deliver this improvement and it's fantastic to be able to open the new bridge as passengers come back to our railway. It will serve the people of the area for decades to come."