A platform extension at Milngavie station in a £5 investment that will help advance the reliability of services for passengers.
Network Rail began work on the project back in July and have finished on-scheduled ahead of the timetable change this weekend, on Sunday, December 13th.
Over the last five months, Network Rail has worked with its contractors and supply chain partners to extend both station platforms from 141 metres to 205 metres and deliver changes to the track and signalling layout at the station.
Around 160 cubic metres of concrete was used to extend the platforms by 25 metres and also upgrade 39 metres of the disused platform, and over 26,000 hours were worked in total to deliver the project. Around 263 tons of material removed from the site was also diverted from landfill for recycling.
Kevin McClelland, Network Rail Route Delivery Director for Capital Delivery, said: "This investment in Milngavie station generates benefits both for the passenger experience and the environment.
"Extending the platforms delivers improvements in the service to passengers by now having space for the 'stabling' of trains at the station. This allows more time between arrivals and departures, providing greater resilience and service reliability on the network.
"With the platform work complete, I once again want to thank the local community for their patience while we carried out this important investment in the railway."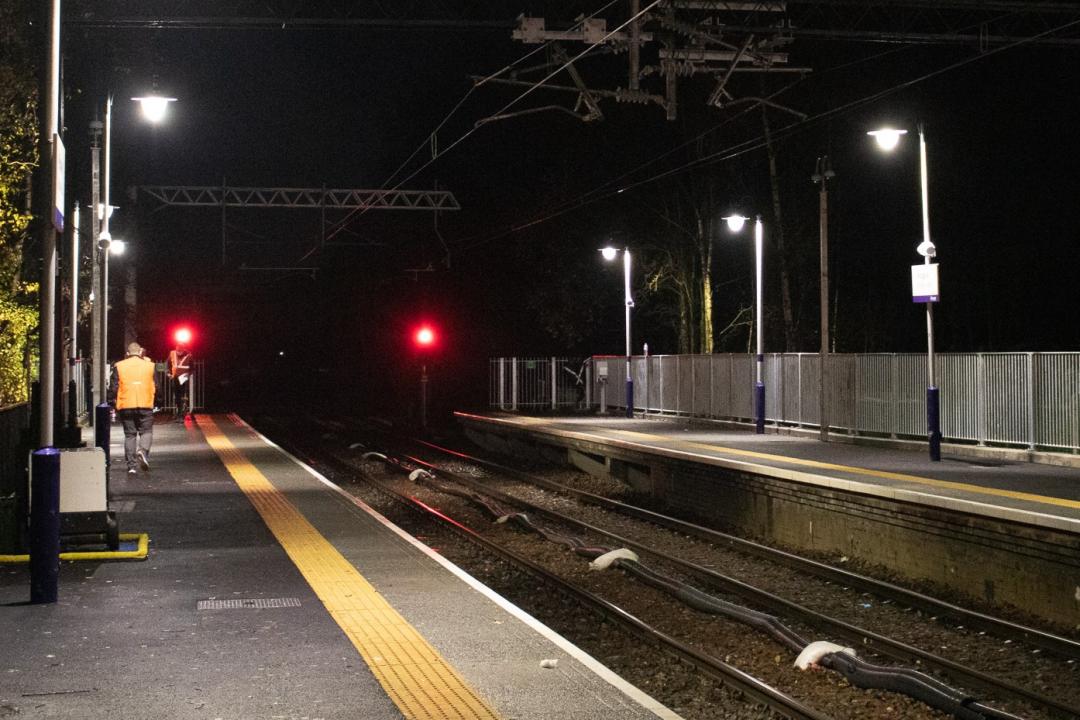 Images: Network Rail