Northern, has enlisted the support of data scientists to advise on the most fuel-efficient way to operate its fleet of 276 diesel trains.
The project, which is funded by the Department for Transport, is being led by Chrome Angel Solutions with its data scientists analysing real-time data from Northern's trains to identify patterns and inefficiencies that can be improved.
For example, it uses real consumption data to ensure the best fuel efficiency, that it hopes will bring with it environmental benefits resulting from lower emissions, economic benefits due to lower consumption of expensive diesel fuel and better overall asset condition.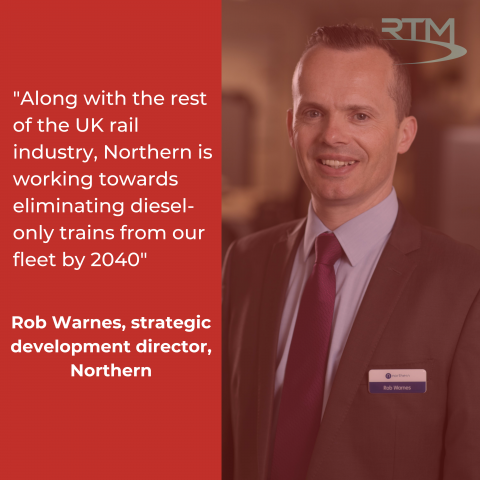 "Along with the rest of the UK rail industry, Northern is working towards eliminating diesel-only trains from our fleet by 2040" said Rob Warnes, strategic development director at Northern. "Until then, we want to ensure we're operating those we do use in the most fuel-efficient way – to make sure we're emitting the least amount of CO₂ and providing value for money for taxpayers.
"The TRIG programme is designed to support highly innovative, early-stage research and development projects like this – and we're incredibly grateful to the Department for Transport for their support."
Anisa Mamaniyat, product director at Chrome Angel Solutions, said: "Research by The Office for National Statistics shows that less than 22% of autistic people are in a meaningful form of employment that aligns with their educational achievement.
"By bringing their unique skills and talents into our team, we can learn and encourage diversity and inclusion within our sector.
"It's personally very rewarding to see people who might really struggle with traditional practices thrive with some practical adjustments to the way we work.  These are changes that are beneficial for many of us."
Alongside the news of Northern's future data modelling project, it has also announced it has begun the procurement process for up to 450 new trains as it plans to update its aging fleet.
The framework agreement asks for 'multi-mode' units which it is hoped will replace its diesel units currently in service, which includes the CAF Class 195, introduced last year.
Image Credit: Northern

Want to know more about the opportunities to become a key supplier to the UK rail industry? Attend TransCityRail and access an exclusive marketplace of buyers from Network Rail, HS2, Train Operators, Major Contractors, and all other tiers of the supply chain. For more information and to secure your place click here.