The UK railways have undergone a shake-up. As part of the newly-published Williams-Shapps Plan for Rail - formerly the Williams Review - a number of key, significant changes are to be introduced in the country's rail network, most notably the introduction of a new public body, Great British Railways (GBR), responsible for integrating the railways, owning the infrastructure, collecting fare revenue, running and planning the network and setting most fares and timetables.
But, what does the introduction of GBR mean for the existing rail network, and what are the anticipated benefits behind the move?
Firstly, it spells the absorption of current track operator Network Rail from 2023, with the Government intending to move to a new system more akin to Transport for London (TfL), with multiple operators under one brand. This would mean the likes of how TfL currently operates with it's successful Overground and Docklands Light Railway (DLR) services.
This also retains, and in some cases expands, the opportunities for and role of the private sector, the Department for Transport suggests.
Under the new model, GBR would contract private partners to operate most trains to the timetables and fares it specifies, retaining private involvement but with centralised oversight and control.
It also gives greater clarity to the new way of operating for the UK's rail network, following on from the Department for Transport's previous announcements that rail franchising was to come to an end.
However, Transport Secretary Grant Shapps, in unveiling the new report, stressed: "This is not renationalisation, which failed the railways. Rather it is simplification.
"While Great British Railways acts as the guiding mind to coordinate the whole network, our plan will see greater involvement of the private sector – private companies will be contracted to run the trains, with stronger competition to run services.
"Our reforms will also unleash huge new opportunities for the private sector to innovate in areas such as ticket retailing and data that can be used by passengers to better plan their journeys.
"We look forward to building this new vision for Britain's railways in collaboration with the sector. We are proud to set out plans to support our railways and serve our country with a system that is efficient, sustainable and run in the public interest."
And for passengers on the networks, there is hoped to be potential improvements made to fares and ease of use. Simpler fares and ticketing, centrally set rather than franchise by franchise, is expected to give greater chance to keep fares from rising rapidly in on-demand routes, as well as protecting affordable walk-on fares and season tickets.
Convenience will grow, with further focus and investment put into innovative technologies and payment solutions including contactless, smartphone and online options. Rail services should become better coordinated with each other and better integrated with the wider transport networks, including trams, buses and bikes, the Department for Transport said.
Equally, significant disruptions such as were seen in 2018 due to timetable changes, should be better avoided, with timetabling brought under a single, centralised roof.
For Mr Shapps, the Department for Transport and other stakeholders in the new report, it is not about shrinking or curtailing the rail sector's progress. It is about safeguarding it, the network's users and recouping some control and oversight.
"We will grow, not shrink, the network, continuing to invest tens of billions of pounds in new lines, trains, services and electrification.
"We will make the railways more efficient. Simpler structures and clear leadership will make decision-making easier and more transparent, reduce costs and make it cheaper to invest in modern ways to pay, upgrade the network and deliver new lines.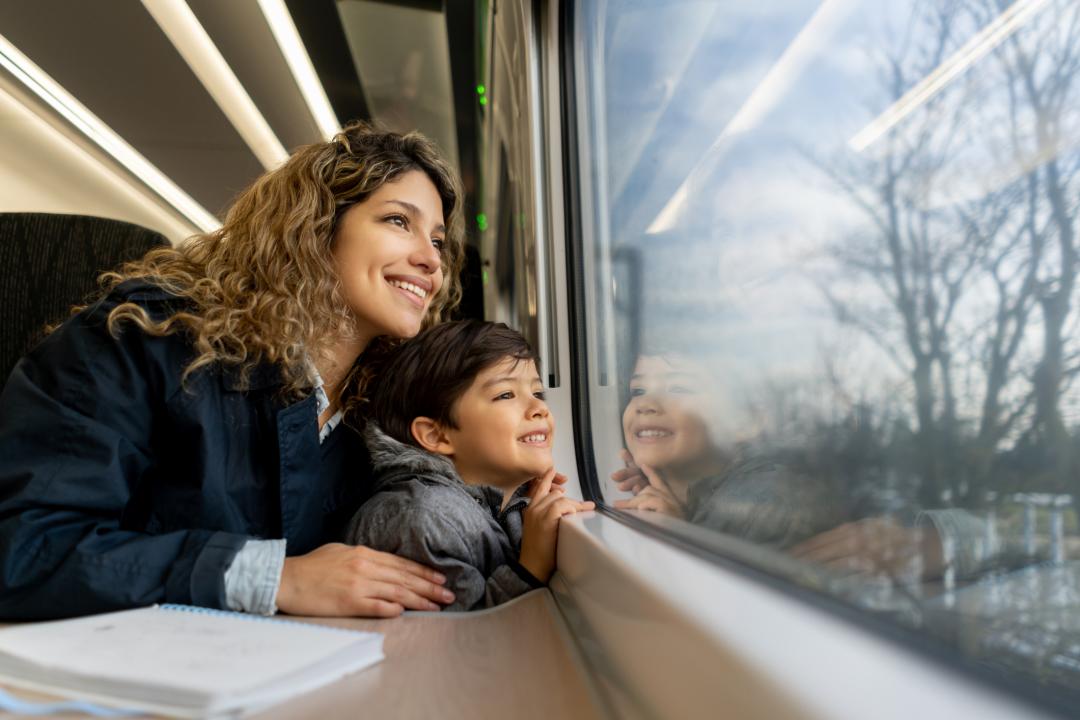 "The adversarial blame culture will end and everyone across the sector, including train operators, will be incentivised to work towards common goals, not least managing costs."
Green opportunities for the railway network will also be further explored, as one of 10 key outcomes intended to be delivered by the ambitious transformation programme:
a modern passenger experience

a retail revolution

new ways of working with the private sector

economic recovery and financial sustainable railways

greater control for local people and places

cleaner, greener railways

bold, new opportunities for rail freight

increased speed of delivery and efficient enhancements

skilled, innovative workforce

a simpler industry structure
Dramatically shaking up the UK railway will have wide-reaching implications for operators, users and stakeholders, potentially forever changing how British rail operates. However, at least in the present, the significant changes proposed will only impact the passenger side of the network.
For freight services, Mr Shapps explained that there was little need to buck an already well functioning, and largely private, section of UK rail. Rather, the aim will be to support it to grow and develop further, with additional national coordination, support and safeguards.
"Freight is already a nimble, largely private sector market and will remain so, while benefiting from the national coordination, new safeguards and rules-based access system that will help it thrive."
Whatever the final outcomes of the Williams-Shapps Plan for Rail may be, it is certain to significantly change the outlook and operation of the railways in the UK moving forward.
Join RTM as we host virtual events on a host of key rail topic areas, many covered by the Williams-Shapps Plan for Rail, over the coming months. Register free of charge here.