September marks five years of operation for Hitachi Rail's North East home in Newton Aycliffe.  
Since then, the team has since built 192 trains, which are now in service in the UK.
This includes the Class 800/801/802 Intercity Express Programme trains that have developed travel for the better on the Great Western and East Coast main lines, and the award-winning Class 385 regional trains for Scotland, which have been recognised as the most reliable new trains in the UK.
The company now has a network of train maintenance centres that span across England, Wales and Scotland and employ around 3,000 people, 700 of which are based in Newton Aycliffe.
In light of the factory's success, the initial investment of £82m has now been increased over £110. The most recent £8.5m upgrade is seeing the creation of a brand-new facility to weld and paint train carriages, the first of its type in Britain for a generation, this will increase the capability of manufacturing at the site.
Hitachi Rail has also localised its supply chain in the UK, with whom it has spent £1.8bn with since 2013, including over 130 individual North East suppliers.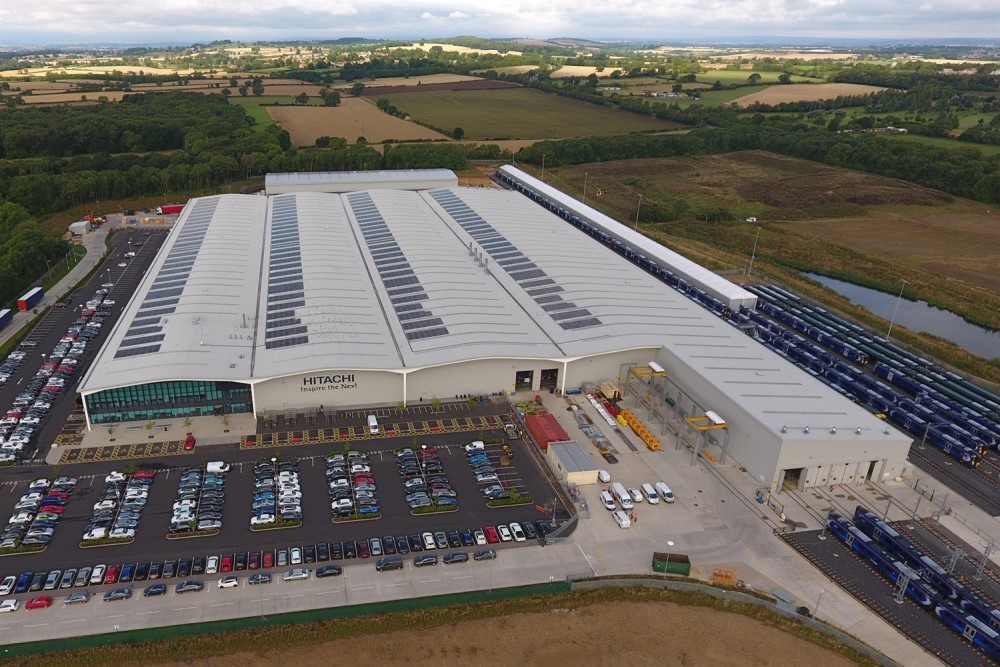 Over 50 apprentices have completed their training at the factory, bringing an educational boost to the area, and the partnership with the South Durham University Technical College, which Hitachi co-founded.
As the factory enters its sixth year of operations, Hitachi are said to be focussing on the order for new intercity trains for East Coast Trains (5 trains), East Midlands Railway (33) and Avanti West Coast (23).
Ross Nagle, COO Rolling Stock UK, said: "On that first day, when the factory was completely devoid of train cars but full of people – including the Prime Minister, Chancellor and the Japanese Ambassador – we had only a handful of employees and no-one that had built a train before. Since then, we have all been on a steep learning curve and have completed 192 trains that are now carrying passengers and being recognised for their incredible quality and reliability.
"From a standing start, this is a fantastic achievement and is thanks to the resilience and flexibility of the entire Rolling Stock team, who have adapted to new challenges – never more so than the last six months."