The new Cameron Bridge station construction works are progressing at a steady pace, with the project assuming a distinct and tangible form after a successful two-month spell.
This station development scheme is being delivered through the £116m Scottish Government-funded Levenmouth Rail Link project with the ambitions to produce an accessible infrastructure that will serve and connect the communities of Cameron Bridge and Methilhill to the rail network for the first time in more than five decades.
Following the start of the project in late January of this year, engineering teams have progressed with the delivery of two new platforms, using over 5,000 tonnes of material to create the base, before the casting of concrete foundations for each of the near 200m-long structures.
The new platforms have required 108 precast concrete wall sections for the track-side walls, with each component weighing over four tonnes. A further 1,000 tonnes of stone has been recycled for the works, taken from the old Windygates station, used to create access roads to the new station, which is due to open in 2024.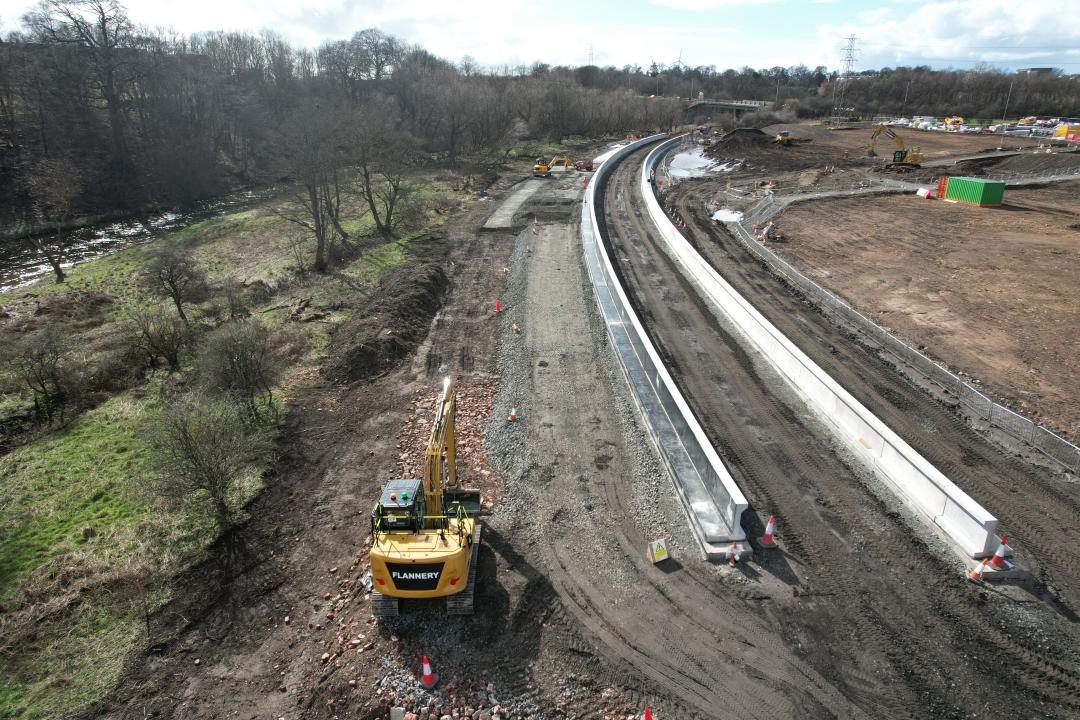 The Cameron Bridge station will be a central piece of rail infrastructure for the local communities, acting as a public transport hub, thus accommodating for mass usage through the supplementary 125 car parking spaces with provision for electric vehicle charging, accessible spaces, and cycle storage.
Creating further access to the station, plans will integrate a bus stop, turning circle and footpaths that will connect the local communities, whilst also connecting to Methilhill via a new bridge over the river to the south.
Brian Walker, Network Rail project manager for the station works, said:
"The new Cameron Bridge station is progressing really well, and it is great to see the new infrastructure taking shape.
"For the local community, seeing the station coming out of the ground makes it a reality and in the coming months, people will continue to see progress with the station and the construction of the new bridge."
Cameron Bridge is one of two new stations that is being built on the new rail link, with the sibling station at Leven, concurrently under construction.
Want to know more about the opportunities to become a key supplier to the UK rail industry? Attend TransCityRail and access an exclusive marketplace of buyers from Network Rail, HS2, Train Operators, Major Contractors, and all other tiers of the supply chain. For more information and to secure your place click here.