As a rail sector, we ultimately exist to serve two principal users: passengers and freight. Ensuring their journeys are smooth and efficient is essential to industry success, and between the pair, it is passengers who demand the most on-site information to be available. After all, between a person and a parcel, it is the former which is more likely to be vocal when things go wrong.
But, how do we improve passenger experience, in our stations and on our routes?
At Chiltern Railways, a lot of work has been undertaken to provide a seamless, well-informed journey to the passengers and one of the operator's Customer Service Officers, Martin Howard, joined us on Episode 26 of RTM's Track Talk podcast to explain more.
For him and his colleagues, particularly given the challenges of these past 12 months, it has been an ongoing endeavour to improve passenger experience.
"Naturally, I would say yes [that we are doing enough to provide information and a positive experience to passengers].
"But the reality is that it is a balancing act. There is always more that we can do.
"In the current environment, we've got to just prioritise what we do and we do a lot [at Chiltern Railways]. At the moment, for example, one of the key things that many of our customers are interested in, as they return to the railway, is information about how busy their train is going to be, what social distancing is going to be like and what they can expect from their journey.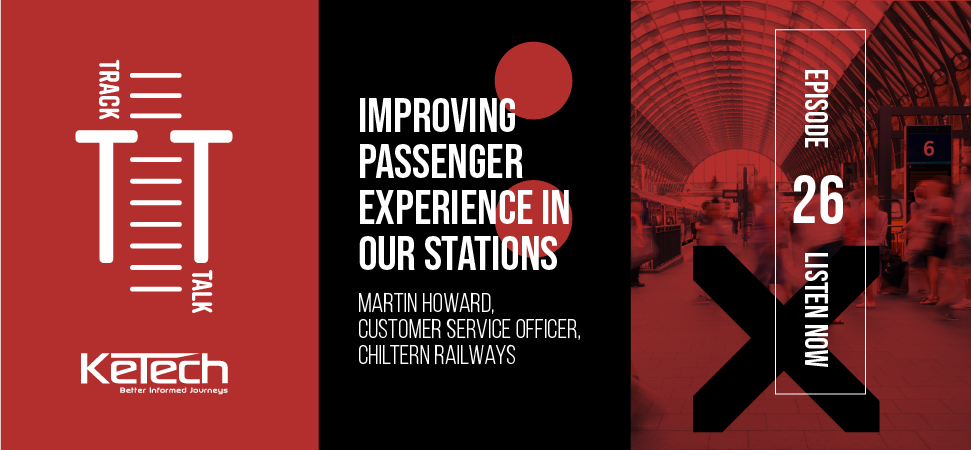 "Many of our customers haven't travelled with us for well over a year now. Every week we are seeing more and more people come back to the railway. It is really important that we can help them travel with confidence."
That can only be achieved by reliable, effective information being provided to passengers, with Chiltern Railways working with industry partners like KeTech to deliver technology which can support passengers in this.
"Reliability [of information] is key to us.
"Recently, for example, KeTech have moved the brain behind our operation systems from a server-based system in one our data centres into the cloud. It has made everything a lot more reliable and has helped us reduce our costs, as well."
Listen to the full Track Talk podcast episode with Martin Howard below, or on any major streaming platform: