Work to restore Barmouth Viaduct kickstarts again this weekend, following one of the busiest summers to date.
The £30m restoration project has been thoroughly planned to evade the busy summer months, with Barmouth having recently been named the third fastest growing holiday destination in the UK, cementing Barmouth's position as southern Snowdonia's most popular seaside spot.
The project represents the structure's largest upgrade, with Network Rail replacing over 1,000 timber and metal elements of the Grade II listed Barmouth Viaduct – the longest timber bridge in Britain - acting as the heart of the location's appeal to visitors.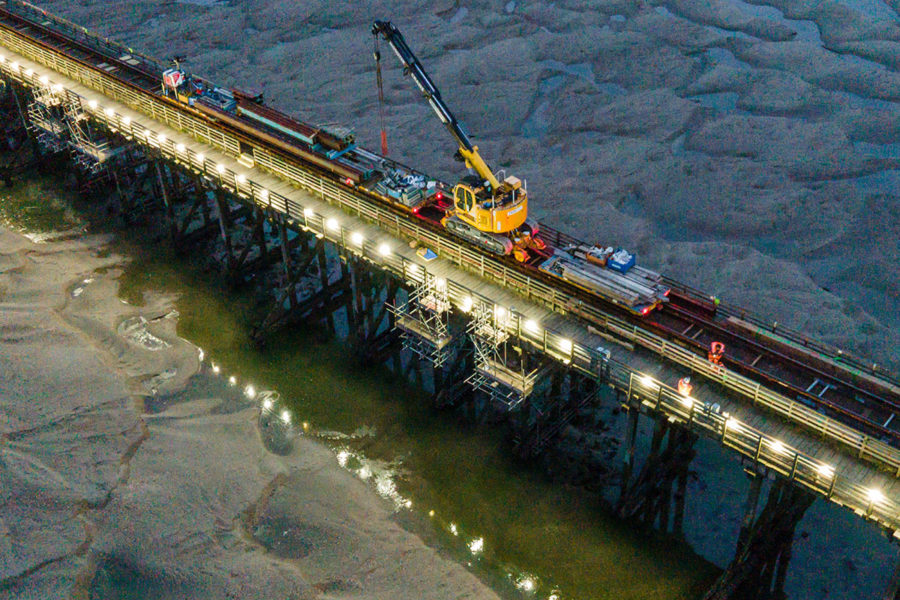 Transport for Wales CEO, James Price, said "the railway has played a vital role in Barmouth's bounce back this summer, with passenger footfall topping nearby Porthmadog and Pwllheli, and even exceeding the number using the train to travel to South Wales' famous Barry Island."
Barmouth Bridge runs over the River Mawddach estuary and was first opened in 1867.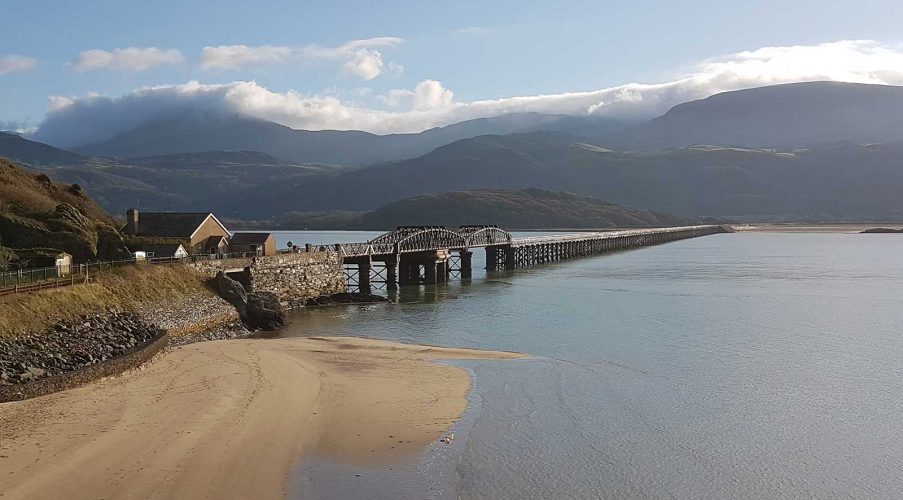 The CEO added, "after such a tough eighteen months, it's been fantastic to see Barmouth so busy, and Network Rail's investment in the viaduct will help secure the future of the town for generations to come." 
Despite enduring two world wars, a near-miss with a live naval mine in 1946, on top of a marine woodworm invasion in the 1980's - at more than 150 years old - parts of the bridge have started rotting and decaying, but the remarkable bridge still stands.
Additional work is being carried out - including replacing all the timber main beams and the 820m length of track - but the upgrade will not change the viaduct's appearance, with the mechanism for the swing span remaining in place.
Network Rail has worked in partnership with Transport for Wales, Cadw, Gwynedd County Council, local elected representatives and others over several years to develop plans to upgrade the bridge.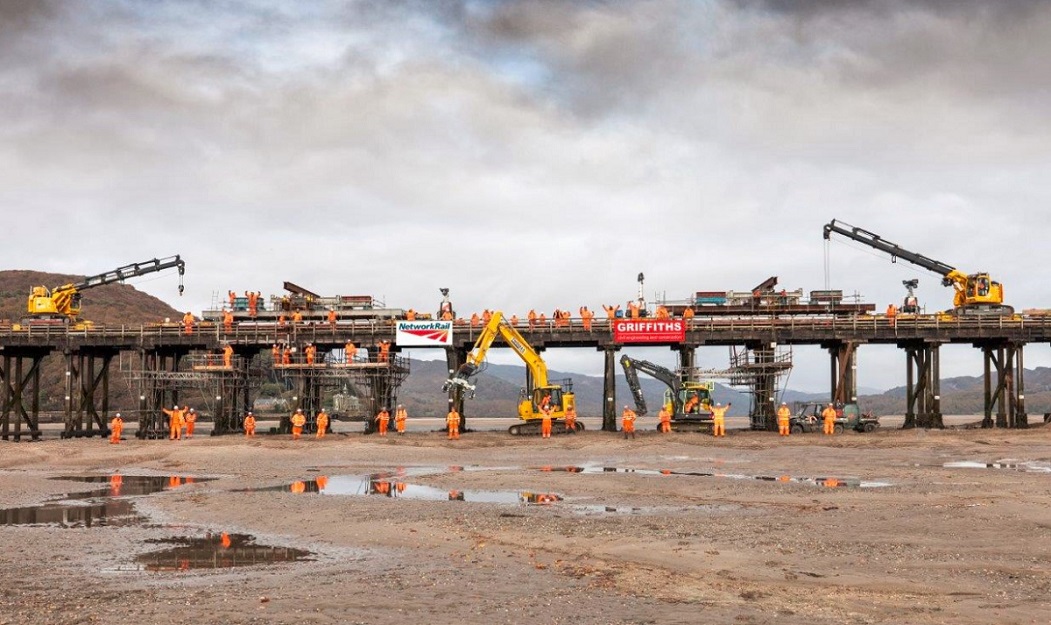 The metallic spans of the viaduct and the associated track will be replaced throughout 2022, alongside upgrades on the track at the north and south end of the viaduct. The project will span over a period of three years to avoid disruption.
Passengers, visitors and locals are being reminded that the work is taking place between Sunday 12 to Sunday 12 December 2021 in order for it to be carried out safely.
Bill Kelly, Network Rail's Route Director for Wales and Borders, said "I'm delighted that so many visitors have returned to Barmouth this year to enjoy everything the town has to offer."
He added, "the upgrade will allow us to continue to run a safe, reliable and efficient railway, and secure the future of Barmouth Bridge for years to come."