HS2 is the high-speed railway under construction between London, the Midlands and the north of England, and which will eventually form a new, modern backbone to Britain's transport network.
A key element of this project, naturally, is the construction – and illumination – of a network of tunnels.
Tunnels are being constructed in a number of different locations along the route, with 130 million tonnes of earth excavated, enough to fill Wembley Stadium 15 times over.
In fact, in total, HS2 will dig more than 80 miles of tunnels. Ten giant tunnel-boring machines will dig 103 km (64 miles) of tunnels between London and Crewe alone. The tunnels for London to the West Midlands section of the route will be constructed in five separate tunnel drives.
The longest and deepest of these tunnels are the two Chiltern Tunnels, which run north and southbound next to the M25 in Buckinghamshire, and which measure ten miles (16km) long and go as deep as 90m.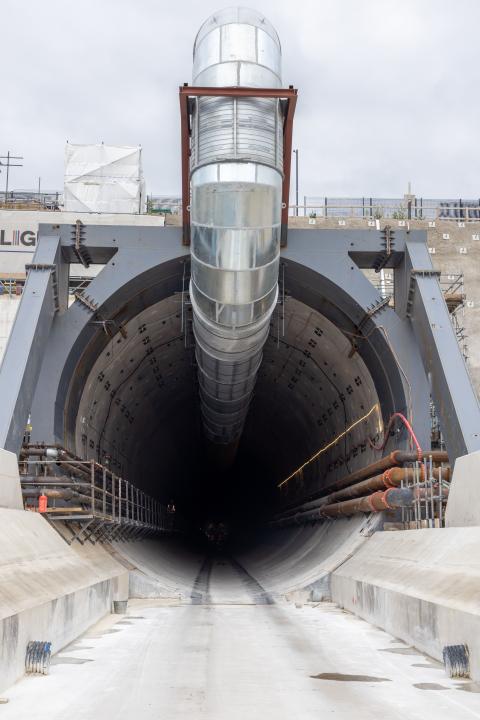 The contract for the tunnel's construction, amongst other elements of the railway, was awarded to the Align JV joint venture in 2017 and preparatory work commenced during the following year, which was largely centred around a temporary facility near the tunnel's southern portal. During May 2021 excavation began.
Leading UK based lighting manufacturer LMXLED has been lighting the way for tunnel applications and now, its recent commission of illuminating the brand new 2 x 16km long Chiltern tunnels. 
This innovative and newly designed tunnel which will link London with the major cities of the North, takes a sustainable and eco-friendly approach to design. Running beneath the hills, the tunnel ensures the woodlands and wildlife habitats above the ground are protected. The disruption to local communities during construction and the operation of the new railway will also be significantly reduced. This innovative and sustainable construction will offer low carbon journeys and will increase the capacity for more freight and local trains on our existing mainlines.
Having been appointed as one of the lighting suppliers for the Chiltern tunnel, LMXLED bring over 30 years' experience in the lighting industry to the project. With a strong emphasis on design and innovation, LMXLED incorporates the latest LED technologies within their product portfolio in order to maximise energy efficiency and ensure optimal illumination for the end user whilst maintaining a core focus on reducing carbon emissions and the overall carbon footprint.
LMXLED supplied INFINILED, a high-quality, high voltage LED strip lighting solution bespoke for the Chiltern Tunnels, designed exclusively for tunnel applications which have very specific needs. The 150 metre solution provided via a total of six 25 metre lengths, offer waterproof connectors at either ends of the LED strip, and a T connector for emergency lighting wherever required. Each metre of strip features 120 LED's offering optimum light 24 hours a day, seven days a week. With their market leading guarantee this product offers stability and reliability.
In addition to the considerations for water and emergency situations, the solution also boasts 1000 rectifiers per 25 metre (as opposed the standard offer of one per 25 metres). This ensures smoother, uniform lighting, with less flicker, and reduced heat bringing a more reliable fitting. The special design reduces heat in two ways - by using 230vac and by having more rectifiers per metre compared to other solutions on the market.
LMXLED are proud to offer their own exclusive mould to house their strip fitting, ensuring easy installation and a reduced risk of damage. All raw materials used (PCB, silicone, genuine 3M tape) are halogen free with certification.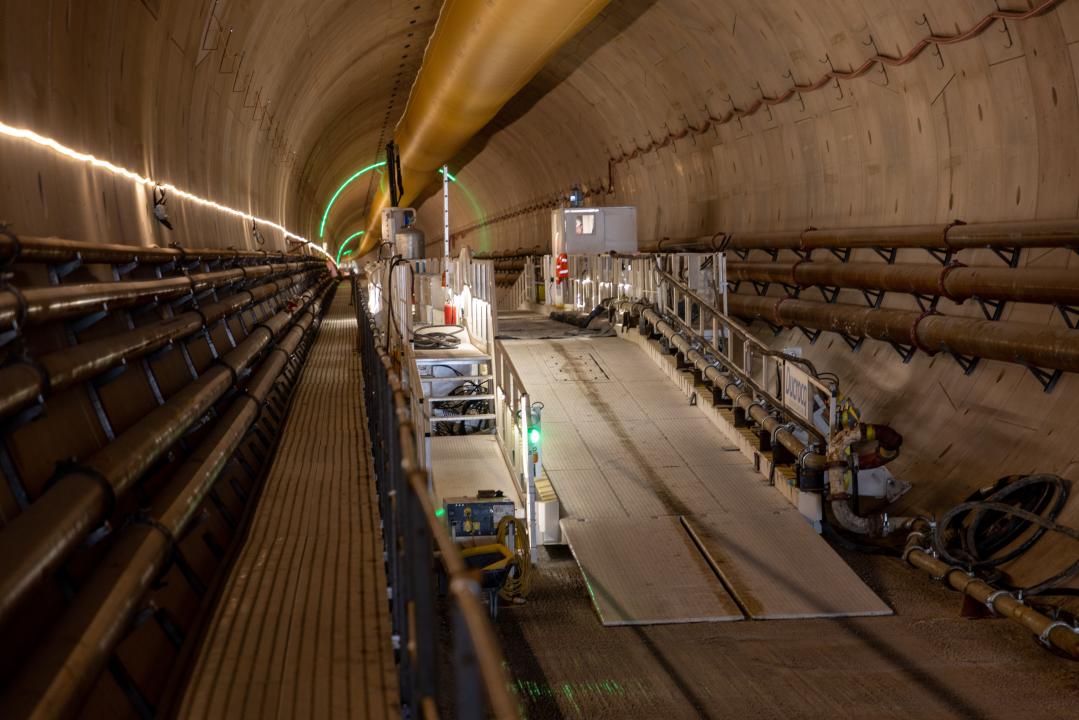 Darren Woodhouse, CEO LMXLED said, ''Within the tunnel temporary and permanent lighting environment LMXLED have a vast range of lighting solutions.
"Our LED strip technology is at the forefront of future-proof design and quality, the INFINILED lighting solution is perfect for short and long-distance applications reducing the need for continual access and maintenance as well as costly power solutions.
"We are proud to be part of this innovative project.''
LMXLED is certainly miles ahead in tunnel application lighting, with a plethora of tunnel projects in the pipeline for 2022 and beyond.