Avanti West Coast's new fleet of Hitachi trains made its first test run to North Wales. The two Class 805 bi-mode trains travelled from the West Midlands to Llandudno Junction, with stops at Chester and Rhyl.
The test run was part of a rigorous testing programme that is being undertaken by Hitachi Rail before the trains are handed over to Avanti West Coast to operate. The trains will be used on the London to North Wales route, and the test run was designed to ensure that they are compatible with the route and its infrastructure.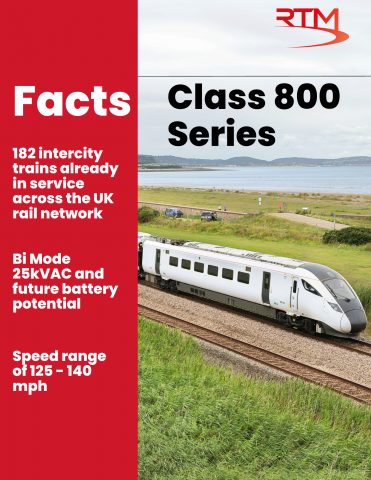 Part of the testing included checking the bilingual Passenger Information Systems (PIS) are displaying the correct information which will provide on-board passenger information in Welsh and English throughout the journey to and from London.
The new Hitachi trains are expected to enter service across the Avanti West Coast network from 2023. They will replace the Voyager trains, which are currently used on the London to North Wales route. The new trains are more energy-efficient, and they will provide a more comfortable journey for passengers. It is anticipated that the new trains will cut carbon emissions by up to 61%.
Phil Cameron, commercial projects director at First Rail, said: "It is a major milestone for the new fleet with its first test run to Llandudno Junction. This will help provide vital information on the route, and the fleet's compatibility with the infrastructure. We are on track to introduce these trains into service next year, and we look forward to providing our customers with a more comfortable and efficient journey."
The £350m project will deliver a fleet of ten seven-carriage electric trains and 13 five-carriage bi-mode trains which will provide a seamless transition from electric and diesel power.
The bi-mode version Class 805 will run from London to North Wales whilst the West Midlands to London route will operate the Class 807 electric train.
Avanti West Coast is also upgrading its Pendolino fleet in a £117 million pound investment which includes rebuilding with sustainable materials where possible.
Photo Credit: First Rail
Want to know more about the opportunities to become a key supplier to the UK rail industry? Attend TransCityRail and access an exclusive marketplace of buyers from Network Rail, HS2, Train Operators, Major Contractors, and all other tiers of the supply chain. For more information and to secure your place click here.