At London Euston station a new ultra-violet light is being used on escalator handrails in a new trial to keep passengers protected from harmful germs.
The kit inside the escalator shines powerful ultra-violet (UV-C) light onto the handrail surface.
This kills 99.9% of bacteria each time the escalator circulates. Engineers have installed the device into one of the station's six escalators as part of the trial.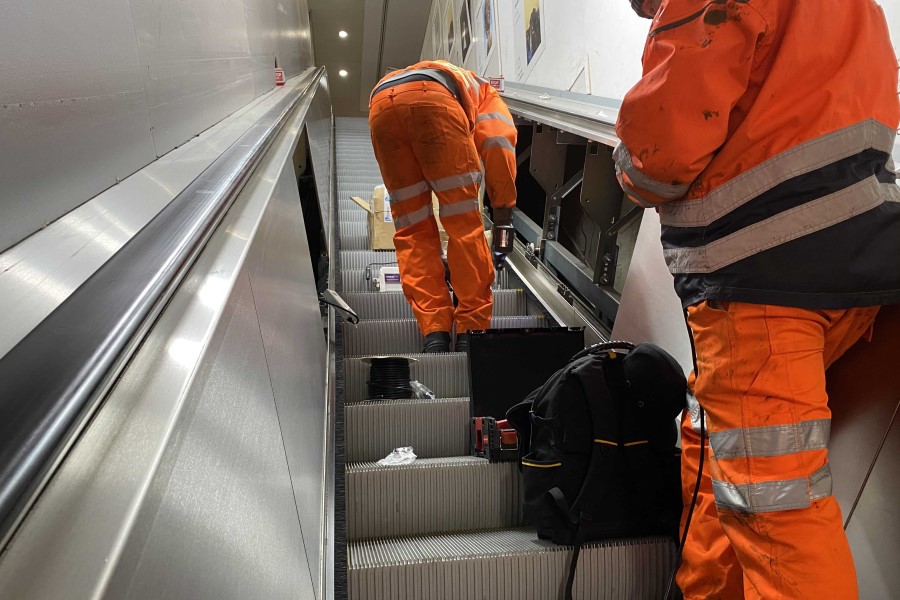 Continuously sterilising the handrail from inside the mechanism helps stop the spread of viruses like Covid-19.
This latest anti-viral technology is one of several different trials Network Rail is carrying out in its station to keep regularly touched surfaces clean.
Joe Hendry, Station Manager at London Euston, said: "Throughout the pandemic station cleaning teams have made a heroic effort to protect passengers from harmful germs and control the spread of coronavirus.
"I'm proud this technology is part of a Network Rail trial at London Euston as the rail industry shares best practice as we emerge from the pandemic. I hope this UV technology will give passengers returning to public transport confidence when lockdown travel restrictions can be eased."
Images: Network Rail