Local railway stations across towns and cities this week are calling for community support to compete in an online poll to be awarded winner of the 2020 World Cup of Stations.
With many sports fans missing out on highly anticipated sporting events this year due to the Covid019 outbreak, the World Cup of Stations, is returning for its second year, giving people the changed to cheer on their local station.
The competition will see 48 stations large and small representing each region of the country competing in a series of online polls starting today.
By Friday, the competition will have been whittled down to a final four with one of the Britain's 2,579 railway stations named the nation's favourite on Friday evening.
Huddersfield station won the competition last year, with their campaign fronted by the station's Senior Pest Controller, Felix the cat, defeating steamrollers like Birmingham New Street.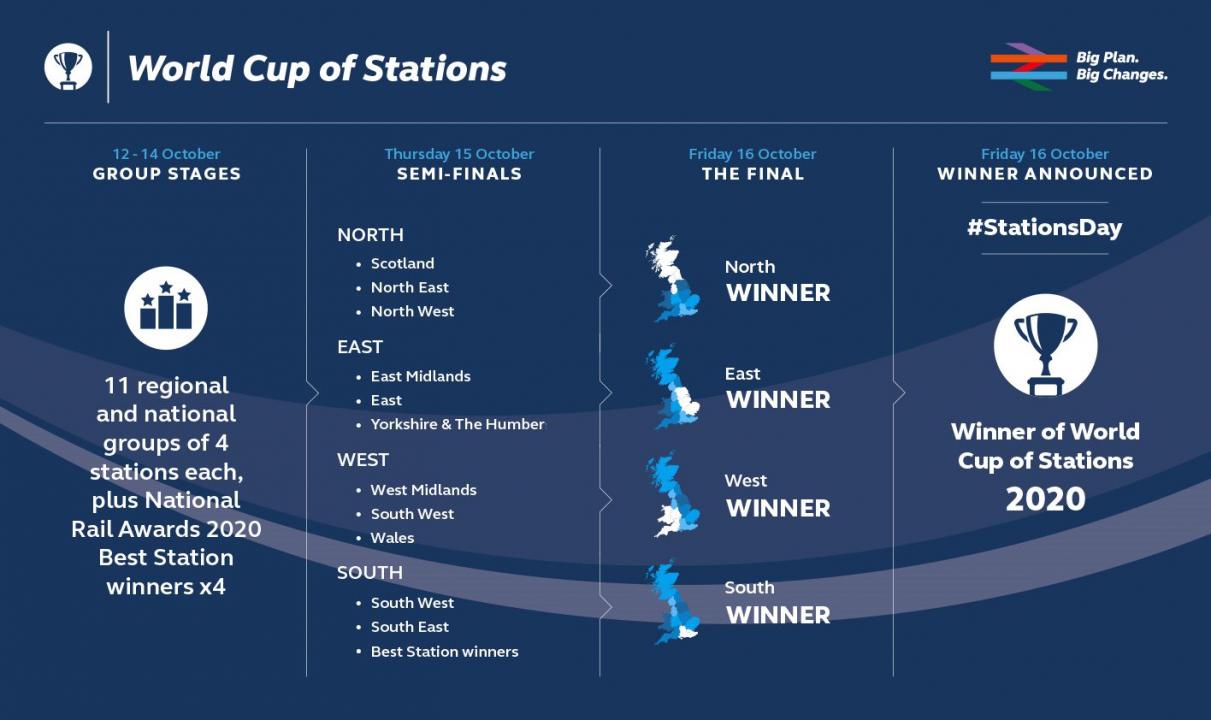 Robert Nisbet, Director of Nations and Regions for the Rail Delivery Group said: "The World Cup of Stations is about celebrating the thousands of stations across the country many of which have been at the heart of their communities for more than a century.
"It's also about recognising the friendly local faces who have kept key workers moving throughout the pandemic. As Britain gets moving again, their role in supporting local businesses and spreading opportunity is more important than ever."
Historian and presenter of UKTV's "The Architecture the Railways Built" Tim Dunn said: "Station-fans, assemble: it's time to do battle. Pick your station but pick it well because this is a game of 48 sides and 200+ platforms, yet only one can return triumphant and take home that much-coveted trophy.
"Your local station squad needs you so don't stand silent in the sidings, get out of that waiting room and cheer loud on social media platforms. My tip for chuffing to the top of the championships is old-timer Glasgow Queen Street - back on the pitch with a new spring in its step for 2020."
Images: Rail Delivery Group