Facing various and grave challenges posed by rough terrain and geological thrust, the highest railway bridge in the world was completed in the Jammu and Kashmir Region.
Soaring 359 meters above the River Chenab, it is 35 meters higher than the iconic and recognizable Eifel Tower in Paris. The bridge which has been described as an "infrastructure marvel in the making" by Railways Minister Piyush Goyal.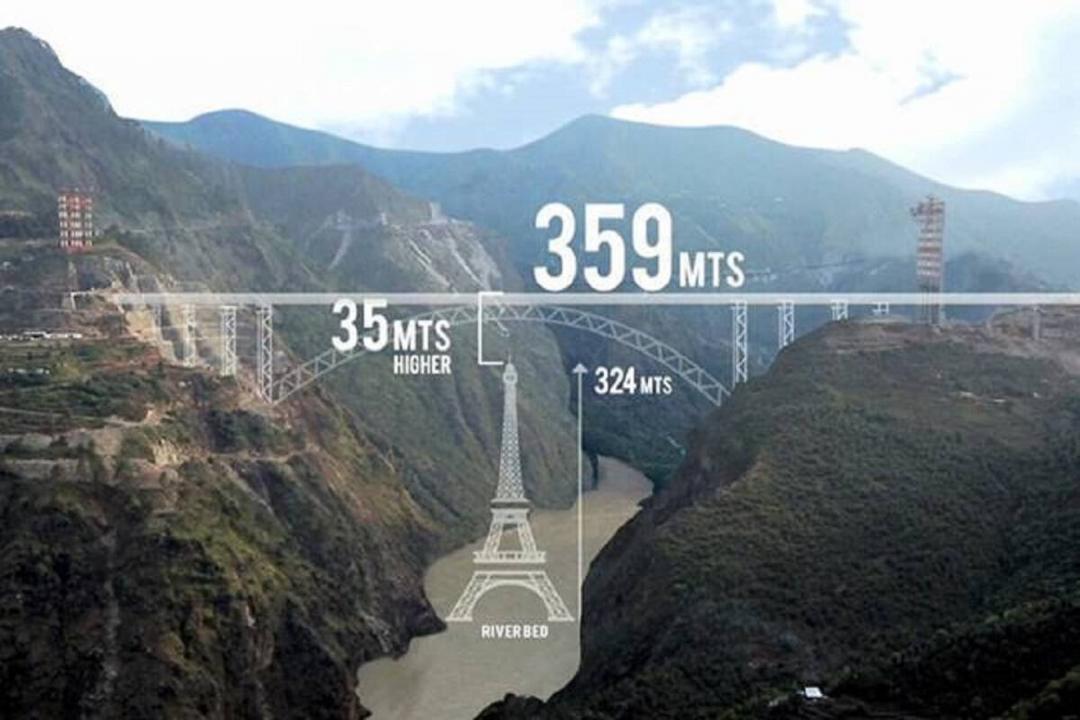 Photo courtesy: RailMinIndia/Twitter
The project which started in 2004 involved over 1.300 workers and 300 engineers, though a brief halt to the construction 2008-09 due to frequent high velocity winds in the area. The precarious development initially faced many doubts with it already being built in a earthquake prone zone.
However Indian Railways officers are confident and have said that the Chenab bridge is constructed to withstand 8 magnitude earthquakes and high-intensity blasts. 
With an estimated life-span of 120 years, the massive arch-shaped structure needed over 5,462 tonnes of steel for construction. The Chenab bridge is expected to form an important link in the 111 km long stretch present between Katra and Banihal. As part of Indian Railways' Udhampur- Srinagar-Baramulla rail link project.