HS2 is readying itself for the next stage of the construction programme as it begins its search for new companies to progress its civil engineering works. Companies are being encouraged to get ready for the next phase of multi-million pound contracts which will be released for tender soon.
Contracts available for bidding will include civil engineering works, fitting of the new state-of-the-art stations, and support the manufacturing process for the fleet of high-speed trains needed for the new billion pound network.
Ruth Todd, HS2's Chief Commercial Officer said: "Thousands of UK businesses are already helping to bring the HS2 network to life, and this latest round of contract opportunities opens the door for hundreds more to join them.
"It's an exciting time, as attention now turns towards raising our stations from the ground and building a fleet of rolling stock that will transform the way we travel between Britain's major towns and cities."
Contracts set to be released include opportunities within: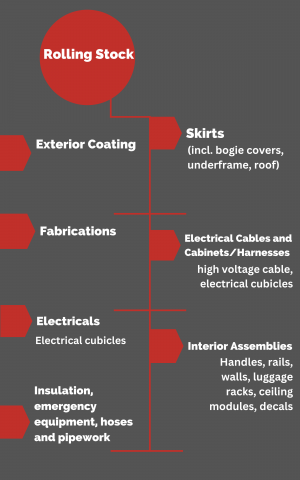 Companies that are interested in tendering can in tendering can attend two in-person events which will be hosted by HS2 in Manchester.
For interested parties that are unable to attend the in-person events in Manchester, a series of online events will also take place.
Want to know more about the opportunities to become a key supplier to the UK rail industry? Attend TransCityRail and access an exclusive marketplace of buyers from Network Rail, HS2, Train Operators, Major Contractors, and all other tiers of the supply chain. For more information and to secure your place click here.