Denmark Hill station has become the first train station in Europe to have BIPVco's Flextron thin film technology installed, on top of other upgrades, following a £7.5m extension.
The sophisticated and flexible solar panels are different from traditional 'glass like' panels, requiring no additional weight support, and will be used across other stations going forward.
The new type of photovoltaic film fitted to the new roof has been incorporated in the pioneering design as it produces more energy than the new building needs, which is then put back into the electricity grid.
On top of an aesthetic finish, the panels are also shatterproof and have a self-cleaning, Teflon like top sheet which doesn't need any ongoing maintenance.
A new entrance, more comfortable waiting facilities, sheltered platforms, better lighting, a new 85-space cycle hub, and intriguing public art are just some of the other benefits passengers should expect.
The development was funded almost entirely by the Department of Transport and is the first "carbon positive" upgrade on the rail network.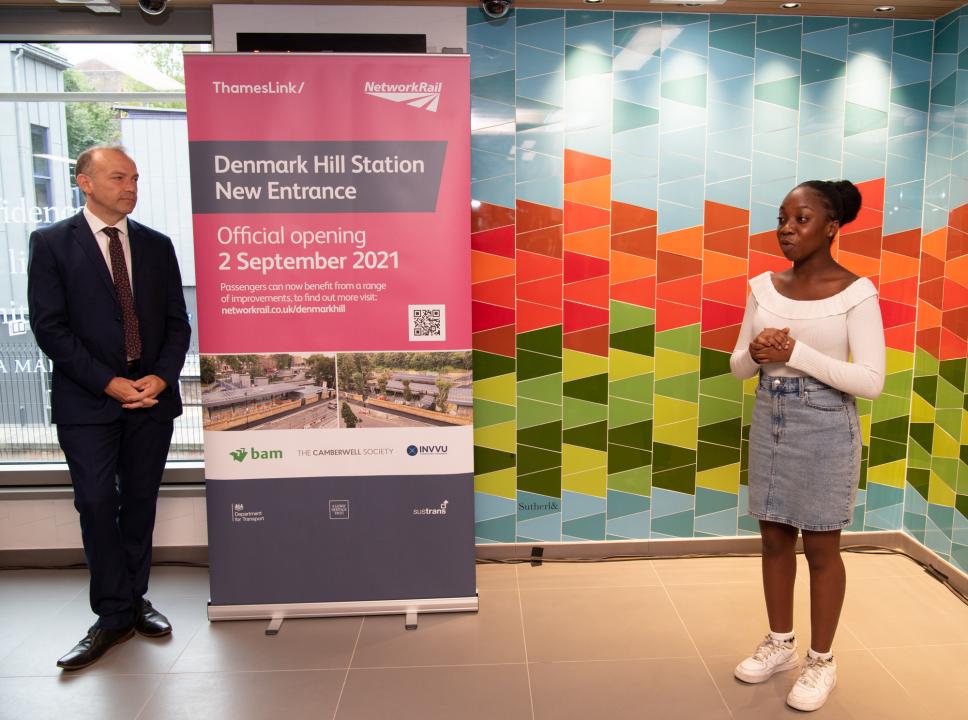 Lorcan Woods, Chief Financial Officer and sustainability lead at King's College Hospital NHS Foundation Trust, said "we are delighted to have contributed towards the new cycle hub at Denmark Hill station."
He continued, "as part of our Active Travel Plan, we are committed to providing additional bike storage for staff who cycle to work and supporting local residents in our community to live an active lifestyle."
"Climate and health are fundamentally linked, and our new Strong Roots, Global Reach strategy seeks to address both."
Rail Minister Chris Heaton-Harris was joined by local resident, writer, broadcaster and campaigner Sandi Toksvig yesterday (Thursday 2 September) to officially open the station.
The Rail Minister said "this upgrade transforms a Victorian station into a modern experience for passengers – cutting crowding, improving access, and introducing new space for cyclists and artwork."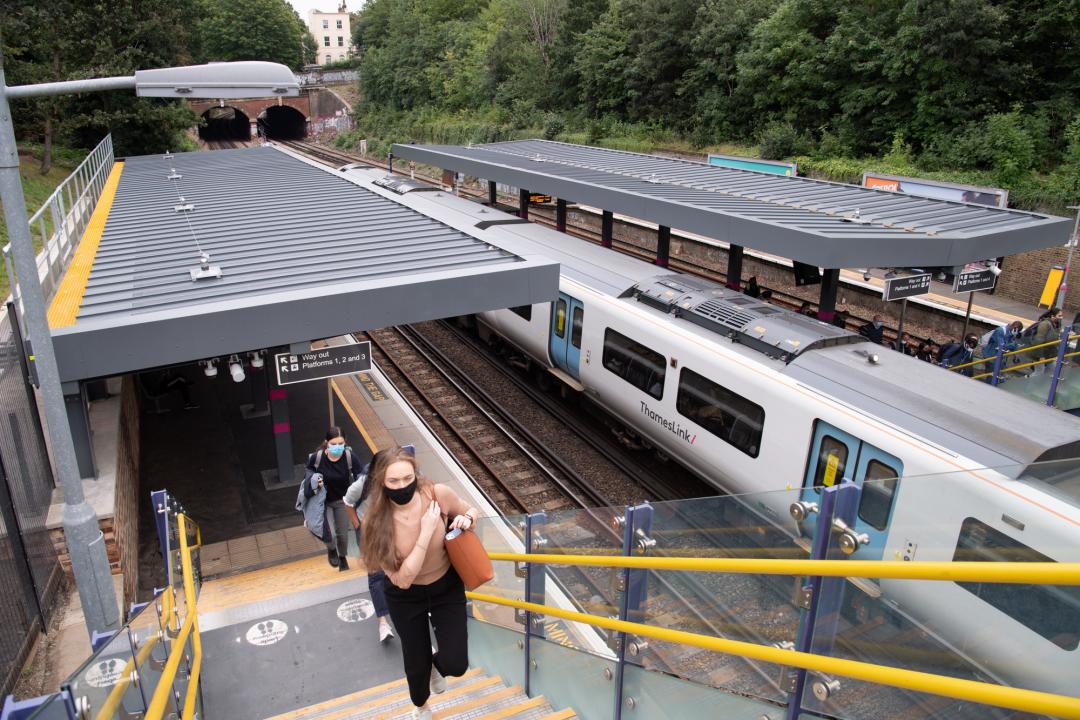 He added, "making this new extension to Denmark Hill the first 'carbon positive' upgrade by utilising innovative solar technology also demonstrates our ambition to ensure our rail network is greener for passengers and better for our environment."
Other guests included representatives from Network Rail, GTR, the Camberwell Society, Kings College and Maudsley NHS hospitals, and actress Danielle Arthur-Kennedy, who read a poem called 'The Test' by local feminist activist, Una Marson.
The developments are set to ease station crowding, providing more reliable train journeys.
A second entrance on Windsor Walk has also been introduced, adjacent  to the two nearby major hospitals - Kings College and the Maudsley - cutting about 200m off the daily journeys of up to 15,000 staff and patients.
David Bradley, Chief Executive of South London and Maudsley NHS Foundation Trust, said "the improved access to our campus will make a big difference to people who use our services, their carers and families, and our staff who use Denmark Hill station to travel to work."
He added, "the improvement work has supported our vision to improve services and our estate for local people."
The second entrance also features a variety of new art and design elements, reflecting Camberwell's unique and colourful character.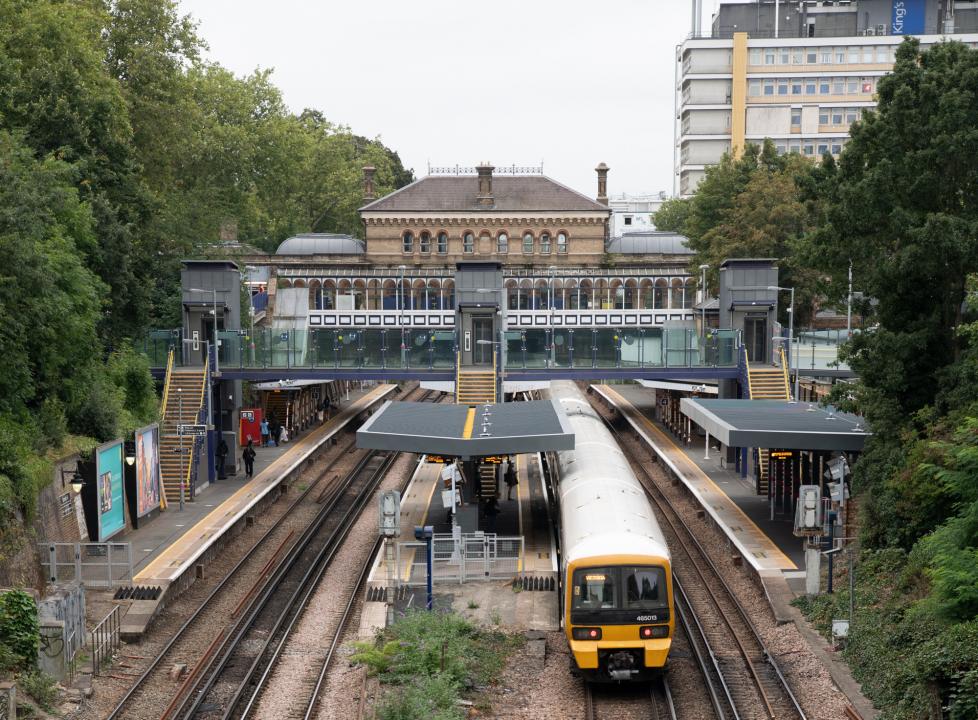 Addtionally, the listed wall on Windsor Walk has been restored to its original design, and The Railway Heritage Trust has also partly funded the heritage gates.
Network Rail will be installing additional canopies, improving the look of the station, and new customer information screens and more seating are due to be introduced, together with upgraded PA systems - an electronic system made up of microphones, amplifiers, loudspeakers, and related equipment.
Sustainability was at the heart of designing the project, which is why the innovative photovoltaic film was installed on the new station roof, the rain cover over the accessible ramp, and the new platform canopies.
This was done so to ensure the upgraded parts of the station are all "carbon positive."
Network Rail's Southern Region Managing Director, John Halsall, said "the work we've done at Denmark Hill was ground-breaking in terms of upgrades to existing Victorian infrastructure in many ways, fusing the modern with the old, and above all making it accessible and user-friendly for passengers."
He added, "we've managed to complete this project on time and on budget despite the impact of Covid, and that's testament to our relationship with GTR, the Camberwell Society, and the Salvation Army for lending us part of their site for the works."
The new station upgrade has already received industry recognition and has been shortlisted for two 2021 National Rail Awards – 'Infrastructure Project of the Year' and 'Sustainable Development of the Year'.