The Department for Transport (DfT) have confirmed that Phase 2b of High Speed 2 (HS2) will be divided into numerous bills which will be passed through Parliament.
This was confirmed by the Parliamentary Under-Secretary of State, Department for Transport, Baroness Vere of Norbiton, during a debate which took place yesterday (10 Nov) in the House of Lords surrounding power to construct and maintain works for Phase 2a of High Speed 2.
She stated that: "It was one of the recommendations of Oakervee to produce smaller Bills. It is, therefore, yes, one of the things that the Government are looking at."
HS2 Phase 2b entails construction of a western leg from Crewe to Manchester and an eastern leg from the West Midlands to Leeds.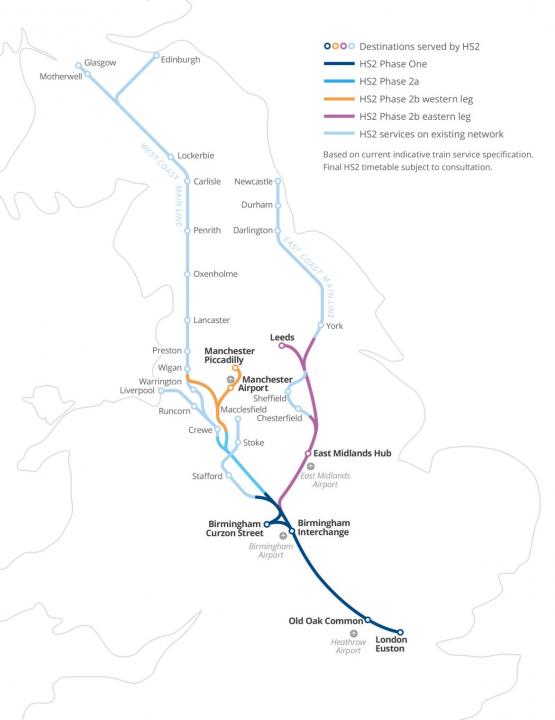 Speculations that the eastern leg could be wiped out entirely were flagged up last month when the government launched its consultation on design changes to the western leg, and the eastern leg was left out.
Changes to the western leg included proposals to boost capacity by doubling the number of platforms at Manchester airport and increasing the number at Piccadilly from four to six.
Baroness Vere of Norbiton went on to say: "I reassure all noble Lords that plans to provide the benefits of high-speed rail to the east Midlands, Yorkshire and beyond will be confirmed following the publication of the Integrated Rail Plan. Both the Prime Minister and the Transport Secretary have been clear that it is not a case of '2b or not 2b', and that a properly connected line from the Midlands up to the north will be a key part of the HS2 project."
The Integrated Rail Plan, which was recommended by Oakervee in regards to integrating HS2 with construction of Northern Powerhouse Rail and the Trans-Pennine Route Upgrade, is due to be published by the end of the year.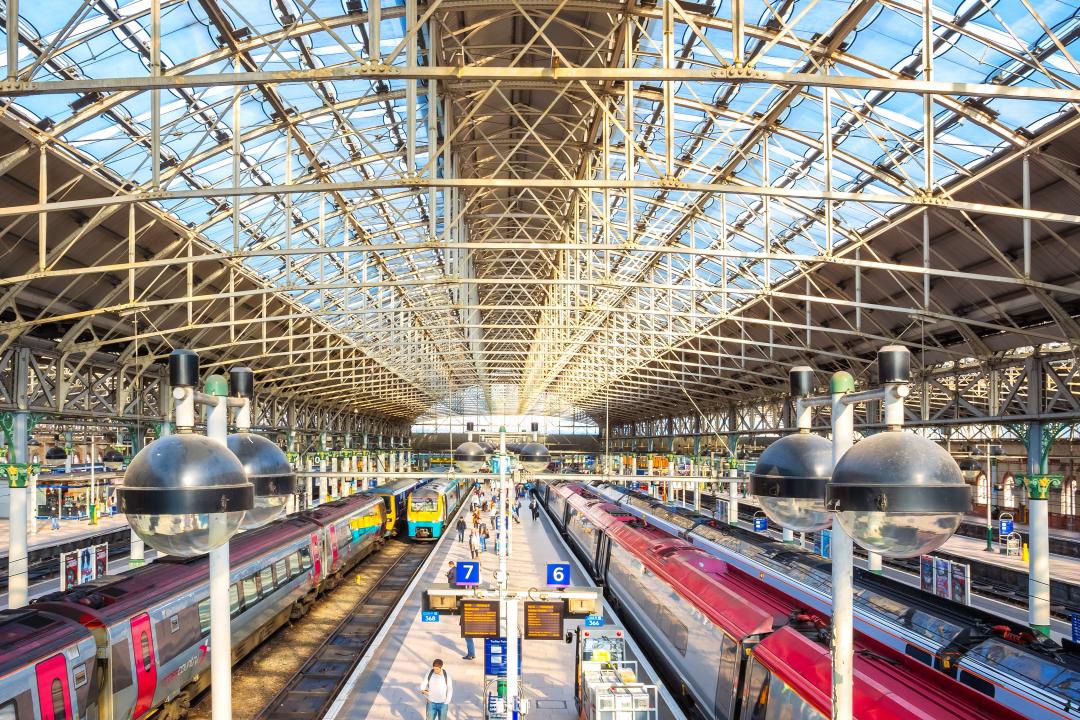 Lord Adonis argued that: "If the Bills are to be handled and passed separately, it is also very likely that there will be a substantial period between what is now to become phase 2b and phase 2c, Birmingham to the east Midlands, Sheffield and Leeds, even if the Government proceed with phase 2c. The separation of the Bills makes it all the more likely that phase 2c will be delayed for a substantial period beyond phase 2b."
Mark Thurston, Chief Executive of HS2, himself said during the RIA Conference 2020 last week, when questioned what is his vision for how HS2 integrates and accelerates transport plans in the North that Phase 2a will be a £6bn scheme for the region and that the wider economic case for HS2 is "compelling" when you join up Birmingham, Manchester and Leeds.
As the industry watches over Europe's largest High-Speed Rail infrastructure project, and the UK's largest rail project, it is hoped by many that it can be completed without any region being subject to delay or missing out entirely.
READ MORE: Consultation launched to strengthen links between HS2 and NPR
READ MORE: HS2 will enhance rail freight usage at UK ports
READ MORE: HS2: 914 tonne bridge placed in 45 minutes
Image: HS2 Ltd