The Challenge 
Stop spills or contamination before the event of contamination occurs to protect our environment with OPEC's Rail Track Protection Trays. 
Drainage plays an important role in the stability of the rail network. When the ballast is contaminated, it will transfer pollutants by rainfall, thus causing pollution of soil and groundwater. Ballast contamination can lead to high maintenance costs.
The discharge of contaminated water into the environment is not just expensive for the organisations involved but has the potential to have a significant negative effect on wildlife and the public's perception of the organisation in question.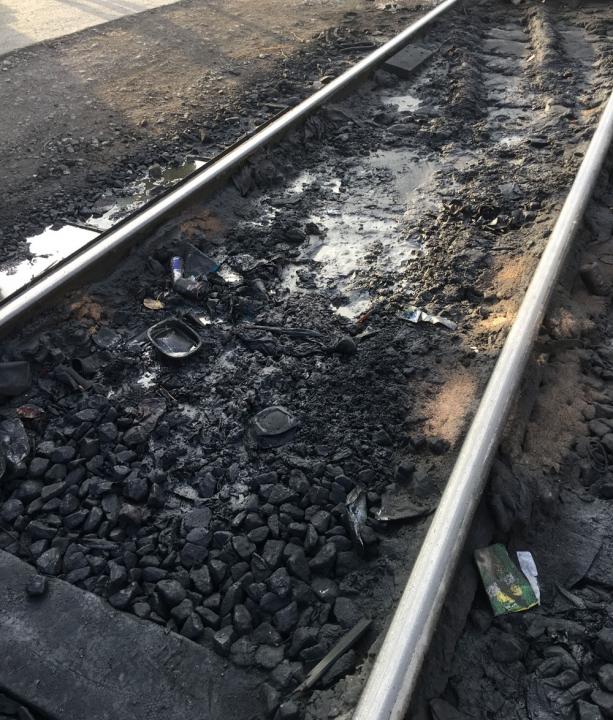 The Solution 
OPEC's Rail Track Protection Trays have been designed to provide railway spill containment at fuelling depots, rail sidings and maintenance facilities. 
Effluent is just as much of an issue for the rail industry as for any other industry sector. Contaminated with cleaning chemicals, fuel and lubricants from rolling stock maintenance and human waste from trains, this wastewater can pose a hazard to the environment, as well as to health and safety, if not correctly treated.
The rail track protection system is a drip tray with a built-in separator function. The system is designed to be used in areas where a full drainage system is not in place and not viable.
Self-maintained System 
With optional filtration and oil digesting bacteria packages, the trays can be self-maintained to remove occasional drips and leaks which would normally go straight to the ballast underneath.
Each tray is made as a modular design in either 1m or 3m lengths. There are 3 sections per module. One for the middle and two outer edges. The trays are covered using brightly coloured GRP anti-slip flooring.
The trays can be retrofitted with links to drain at one point or to an interceptor if it is required.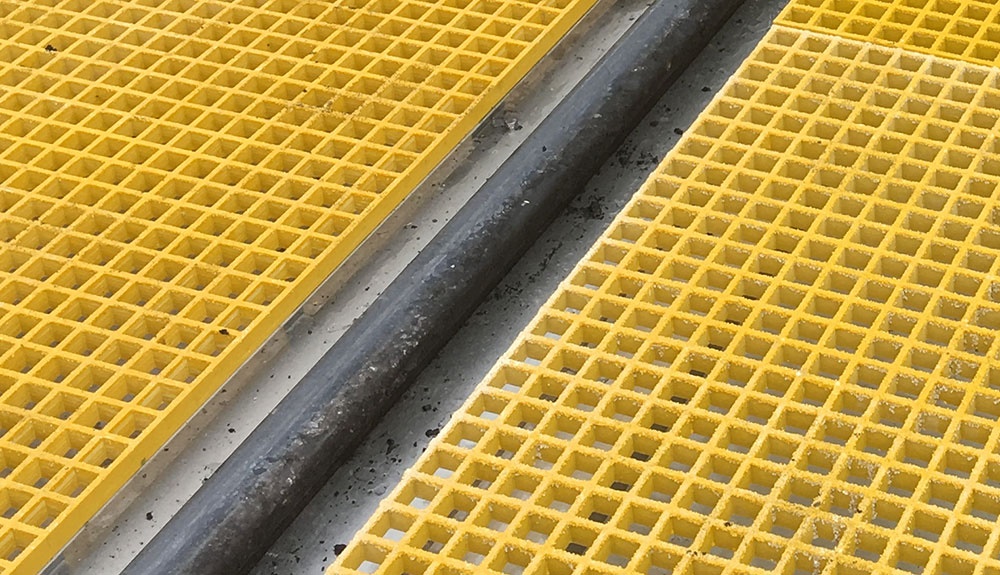 Performance and Results 
Rail track protection trays give you peace of mind. Less expensive than uplifting tracks and inserting a full drainage system but more robust and safer to use than temporary matting or standard drip trays which will not enable oil spills to stop going to ballast.
OPEC can deliver you:
The correct infrastructure
Guard against contamination of surface drains
The correct treatment in place
Having the right training and awareness in place for all employees at maintenance depots and installing our RTP trays on site to treat effluent prior to discharge, can help you minimise the risk of water contamination. This can go a long way towards helping the rail sector meet legal requirements and reduce their impact on the environment. To make sure the right procedures are in place.
At OPEC we also manufacture oil skimmers for the efficient removal of floating oil and diesel from contaminated water in interceptors.  We are the leading oil mop skimmer manufacturer in the world. We originally developed our skimmer way back in the 1970's. Since then we have sold over 2000 systems throughout the world.
 How can we help
OPEC can assist you in the prevention and cleanup of pollution, promoting environmental best practice and compliance with legislation.
With its scalability into large projects, OPEC's rail track protection system could well revolutionise the way you deal with rail track and ballast contamination.
February 2020 marked 40 successful years of trading for OPEC. We began life in 1980. We are a British company supplying Oil pollution equipment and Environmental solutions worldwide. Protecting our planet from pollution.
Get in touch or find out more about OPEC's rail track protection trays at:
https://www.opec.co.uk/railway-protection-trays.html
Email: [email protected] or call us on +44 (0)1924 442701