Passengers are set to benefit from a better experience at Glasgow Central Station as

Network Rail

gears up to begin a year-long programme of upgrades.
The £5m suite of improvements will commence this Friday and are scheduled to be completed by next winter.
As part of the project, engineers will reconfigure the layout and occupation of several existing retail units on the concourse. Passengers will enjoy a wider choice of retail too.
In the customer lounge, a new multi-faith room will be created, while access to Caledonian Chambers will also be enhanced.
The space within Caledonian Chambers will be refurbished as well as the creation of a step-free station reception on the concourse level.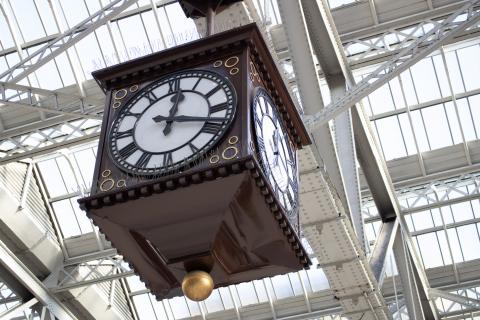 The refreshed layout will mean the closure of certain vendors, who may relocate.
Scheme project manager at Network Rail, Conor Mclaughlin, said: "We are excited to be making this multi-million-pound investment to benefit passengers at Glasgow Central. We hope to create a broader range of retail for passengers and station users thereby improving the experience at the station."
He continued: "We are changing the layout and occupation of several existing retail units on the station concourse which involves relocating tenants, creating new retail units, making some units larger and refurbishing office accommodation."
Image credit: Network Rail