Greater Anglia are continuing diligent testing of their new fleet of commuter trains in the build-up to them entering passenger service later this year.
The fleet, built by Bombardier in Derby, are doing daily tests runs between Shenfield and Southend Victoria while final checks are completed, including in-depth reliability testing, covering over 1,500 miles in a week.
Occasional overnight testing is also needed to check that software updates have been successful such as with the new passenger information system on board the train, which will be more up-to-date than previous systems on Greater Anglia's older trains.
Safety systems are also being checked during driver training to identify if they can deal with any out-of-the ordinary incidents, such as a passenger alarm being pulled, for example.
Greater Anglia's customer service and conductor teams and cleaners have all had their own training sessions, looking at the new systems and equipment on board.
The company has ordered a total of 133 brand-new-five carriage Bombardier commuter trains.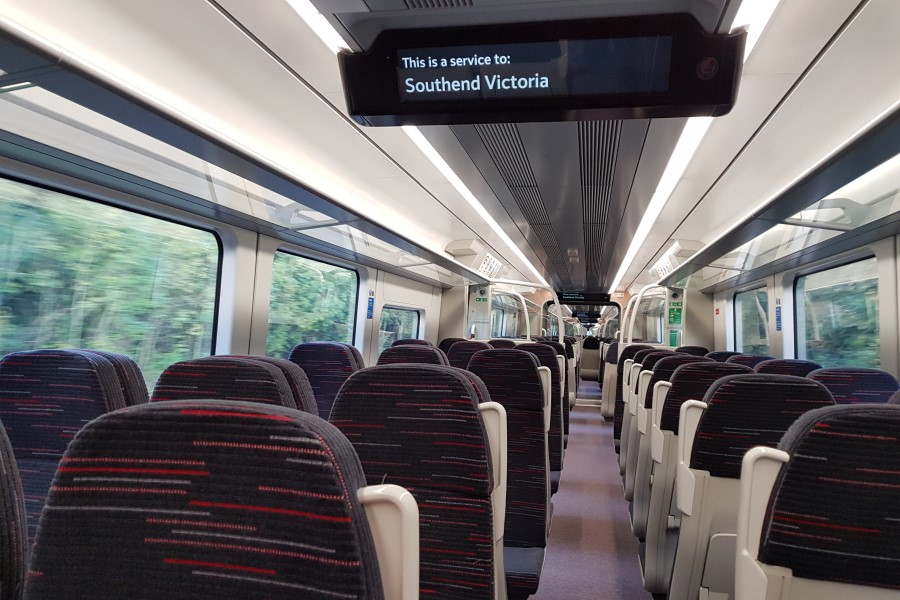 They are all longer than the trains they are replacing, with more seats, air condition, fast free Wi-Fi, improved passenger information screens, better accessibility features and bicycle spaces on each train.
The trains have underfloor heating, which is a first for a UK train, which works with an overhead heating and ventilation system to improve passenger comfort and increase foot room for passengers sitting in window seats.
The trains also feature regenerative braking which delivers energy back into the electrical supply network, rather than wasting the energy, through heat, as is the case with other systems.
The first of the new Bombardier trains is due to enter passenger service on the Greater Anglia network in Essex later this year.
The roll-out will continue on Great Eastern routes in Essex and to Ipswich next year and is expected to begin on the West Anglia line by the second half of 2021.
Ian McConnell, Greater Anglia franchise and programmes director, said: "The in-depth test running and checks are vital as we want to make sure the trains pass our strict safety and performance tests.
"We're very excited to see great feedback from people on social media who have spotted our new trains on the network while they're being tested.
"We're looking forward to bring them into passenger service, as we know they will make a huge difference to our customers' journeys."
Images: Greater Anglia