An automated army will be keeping Covid-19 at bay at rail projects across the UK this Christmas.
The innovative Halo Shield System is creating Covid-19 safe bubbles for contractors working on key HS2 and the Transpennine West sites.
Now, Taziker will deploy the Halo Shield and new Halo Access Range to protect workers at the £24 million Temple Meads roof refurbishment upgrade in Bristol for Network Rail over Christmas.
The Halo Shield is a fully automated, highly intuitive range of body temperature monitoring systems used to scan staff and visitors entering sites, offices and compounds. It alerts to anyone with an elevated temperature, a common symptom of Covid-19, and allows clients to take immediate steps in line with their own Covid-19 protocols.
The Halo Shield, created by Manchester-based security specialists Red CCTV, automatically measures up to 30 people-per-second from a safe distance of two to three metres. Results are instantaneous and highly accurate and variants of the Halo Shield include the ability to detect whether face masks are being worn, measure capacity limits and control access.
Track Trace
Home Office Approved software analytics and Artificial Intelligence provide the Halo Shield with an unrivalled track and trace system, which can be used to identify individuals who may have come into contact with anyone later diagnosed with Covid-19.
Red CCTV Managing Director Rob Kennedy, said: "The Halo Shield System is becoming a key component in Covid defence strategy for businesses around the UK. It works silently and unobtrusively around the clock, keeping sites safe by ensuring anyone with possible symptoms is identified before accessing 'safe' areas.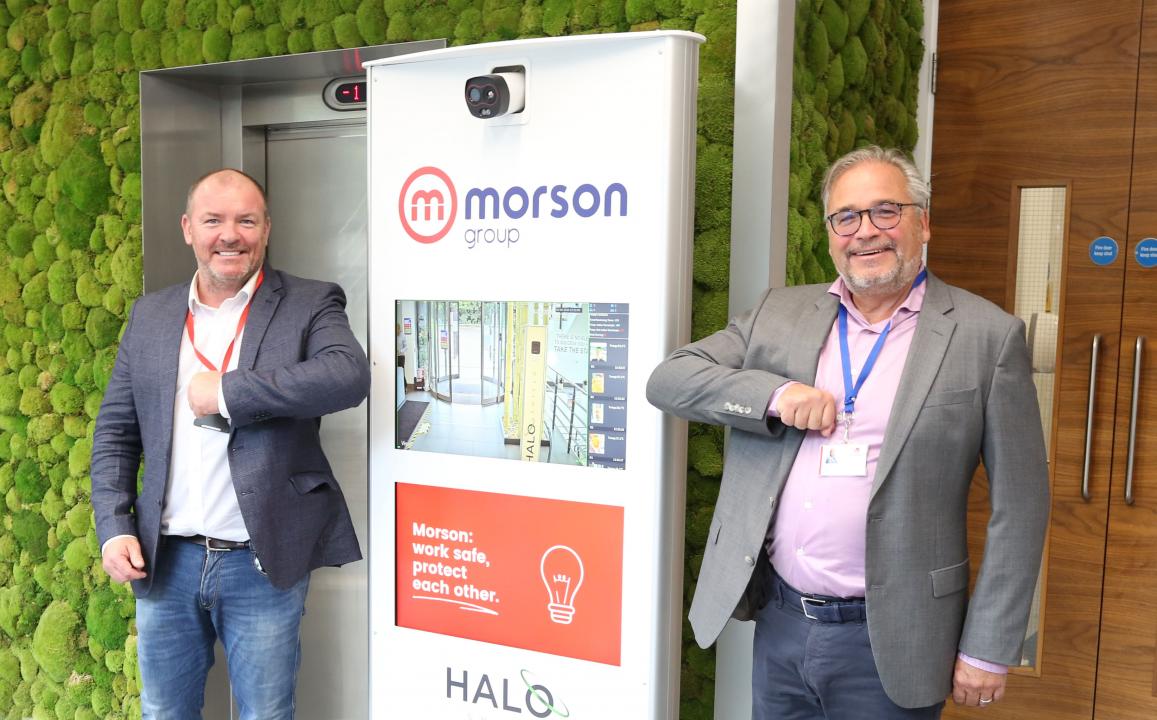 "The highly sophisticated system removes the need to place a member of staff in harms way by asking them to manually take temperature measurements and is far more accurate. The system works even if a person is wearing a face covering or motorcycle helmet and is providing to be the new standard of accessing sites or offices.
"It provides an element of confidence to those members of staff, suppliers or visitors, as it means everyone inside the area they are entering has passed through the screening and are Covid-19 safe."
Lockdown Launch
The Halo Shield System was created by the Red CCTV team in direct response to a client's request for help, as the Covid-19 pandemic unleashed its fury on the UK.
Utilising their experience of creative remote monitoring solutions and technological expertise, Red CCTV created the Halo Shield Pod, a self-contained body temperature monitoring solution.
Red CCTV Technical Director Ashley Cardno, added: "We've been using thermal camera technology for many years and some companies began to introduce trip-pod mounting cameras to measure the body temperature of visitors but they were messy, there were wires everywhere creating trip hazards and not that accurate.
"We created a self-contained unit, which is crammed full of technology and yet remains incredibly easy for the client to use. We set it up and it does the rest. The Halo Shield Pod has a live camera display so individuals passing through receive an immediate temperature reading, whilst the Halo Shield Pod Pro contacts a second screen for clients to display digital messaging or video.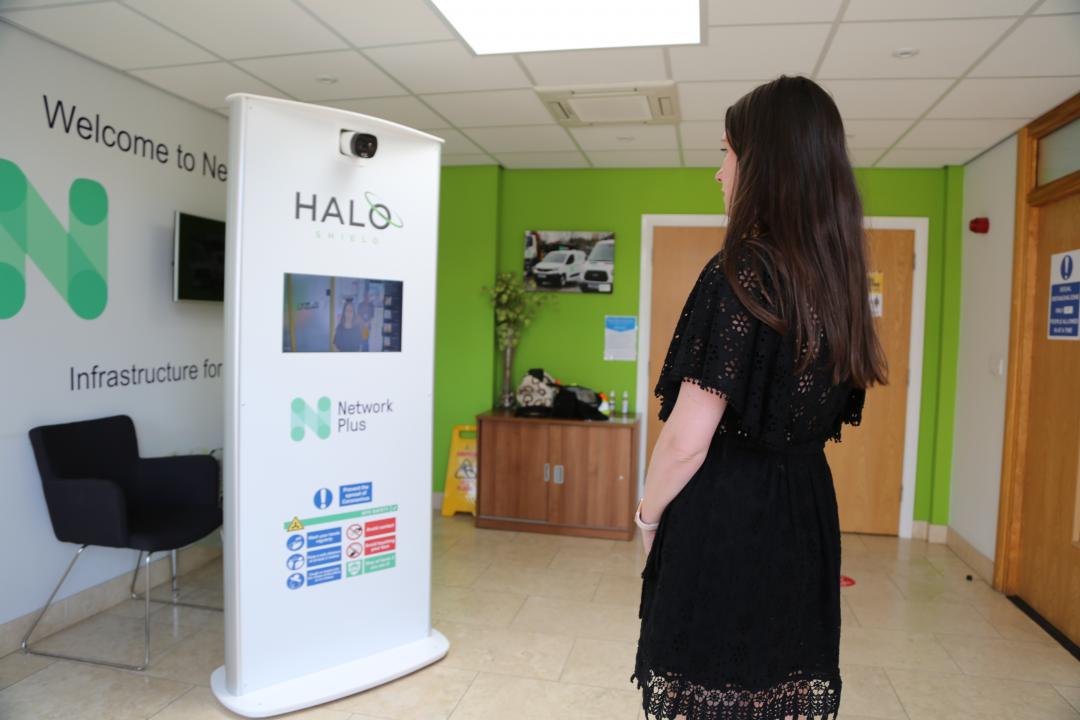 "The Pods are branded in accordance with client's livery and can be modified for particular requests, so, for example, Howden's asked us to add stop and go lights to counter potential noise pollution.
"The demand has been incredibly and we are delighted to have played a small part if initially getting British businesses back to work and now, keeping them safe."
The Halo Shield is being used to protect the two largest rail projects in Europe, deployed by Balfour Beatty VINCI to HS2 sites and the TRU West (Transpennine Route West) headquarters in Manchester, an alliance between Network Rail, Amey, BAM Nuttall and Arup.
Industry heavyweights including The Morson Group, Flannery's Plant Hire, Cadent, Network Plus, Balfour Beatty, Howden's, Laing O'Rourke and others are all using the Halo Shield.
To learn more about the Halo Shield range of products and consider how it can help your business contact the team at Red CCTV via this link or visit the website at www.redcctv.co.uk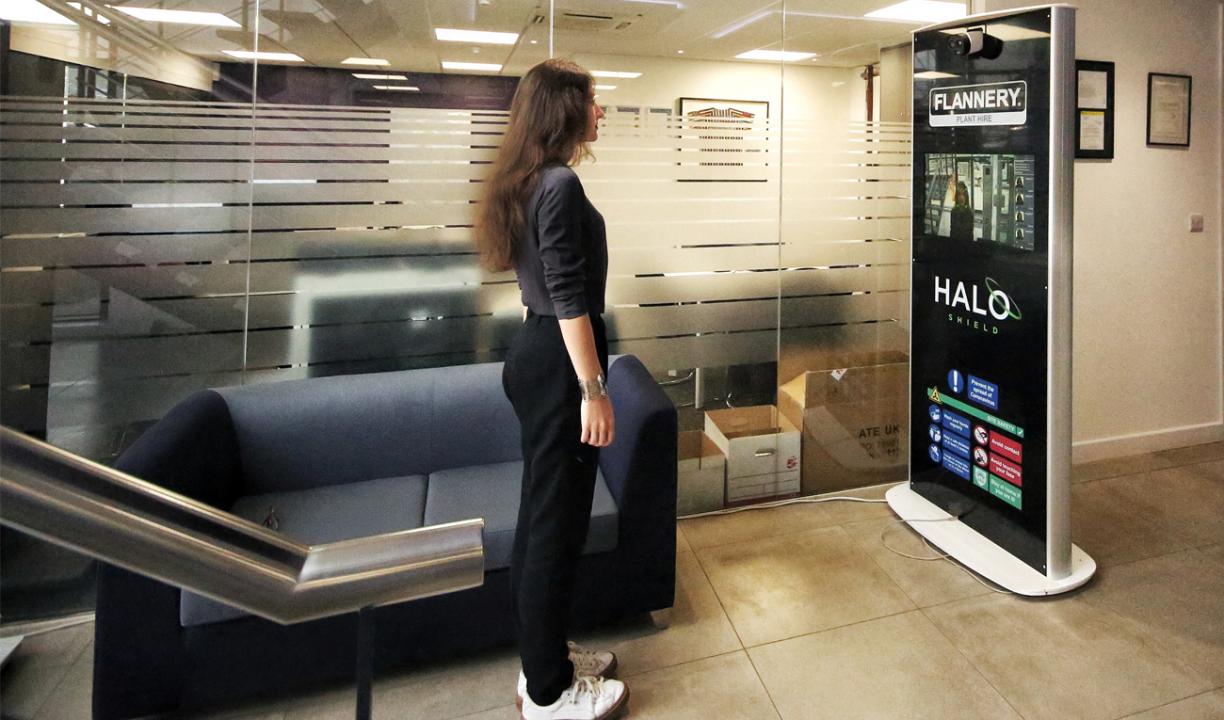 For more information
Onside PR - www.onsidepr.com / [email protected] 
0161 207 2323