Network Rail has announced that the first stage of major work to modernise Cornwall's railway signals has been completed.
The work to replace signals that are at the end of their lives has ended after 13 days, with passenger services resuming this week. Work saw the installation of 35,000 metres of cabling, as well as new equipment, with contractor Siemens also testing the new system during the period of time when the line was closed.
According to Network Rail, the conditions during the project were challenging thanks to the windy and wet weather that was brought about by Storm Ciaran, however Siemens workers were able to complete the upgrades on time.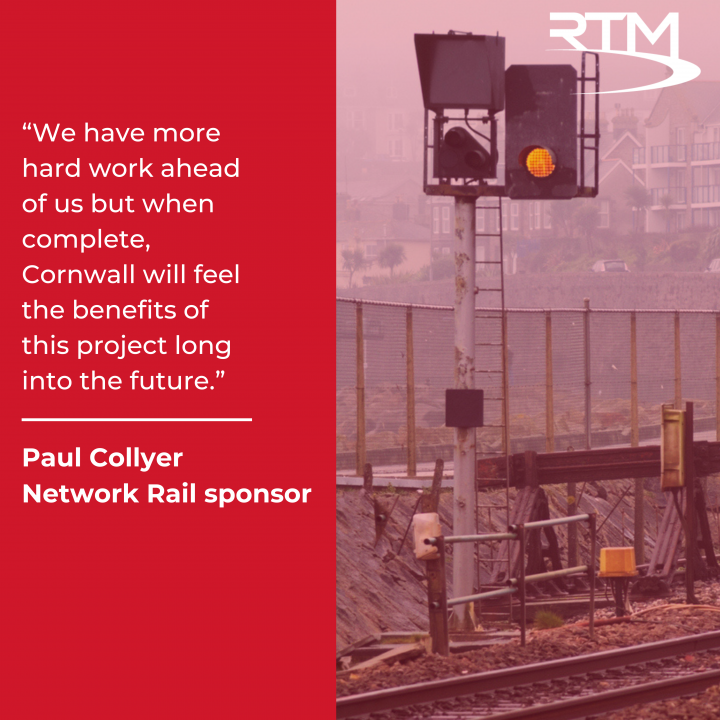 Paul Collyer, Network Rail sponsor, said:
"This has been a productive 13 days as we work to bring signals in Cornwall into the 21st century.
"We needed to close the railway so our teams could work safely around the clock, and we thank passengers for their understanding.
"We have more hard work ahead of us but when complete, Cornwall will feel the benefits of this project long into the future."
Alongside this project, level crossings at Lostwithiel and Truro were upgraded to improve safety and efficiency.
Now that the first stage of the upgrade work has come to a conclusion, another phase will begin over the Christmas period, with the final stage coming in Spring 2024 as the new system comes into operation. Once the new system is complete, reliability and safety on the railway will be improved, as well as expanding the ability to give real-time information to passengers.
Image credit: iStock