In today's world of railways, Ethernet switches are in common use there uses include track to train networks, train control & monitoring systems, digital displays, passenger information systems, CCTV systems, PA systems, & passenger WI-FI systems, these systems are becoming an inbuilt part of the modern train.
We list 10 things to consider when purchasing these kinds of devices:
10GbE Ethernet ports deliver high speed and huge bandwidth
Technology is developing at a fast pace and in recent years more & more devices are requiring an Ethernet connection. With the advent of 5G, more devices will be needing a faster/higher bandwidth connection, these include the ever-increasing image resolution of CCTV cameras, higher definition information panels, & others, this means the requirement of Ethernet switches with 10GbE uplinks will be required and should be a consideration when installing or upgrading onboard networks.
Two 10GbE uplink ports are not enough; choose one with at least four 10GbE ports
When considering which Ethernet switches to use, consider one with at least 4 X 10GbE uplink ports, the current requirement may only require 2 X 10GbE uplink ports, think about the future and how the network may change with increasing requirements on bandwidth, a unit with 4 X 10GbE will allow for easier expansion, flexibility & if installed at the start this will have the benefits of an overall lifecycle cost reduction. When choosing an Ethernet switch for railway applications, you should really consider a unit with at least 4 X 10GbE, here at Lantech we have units with up to 8 X 10GbE ports.
PoE budget 30W per port is good; 10GbE port with 30W is great
Power over Ethernet (PoE) combines data & power over one cable, this simplifies & reduces the installation & maintenance costs. This is now an essential requirement for rail applications. Switches that support IEEE802.3at/af should be the only ones considered in order to guarantee the highest compatibility with end devices.
Some units can only support 802.3at/af on their Giga ports, some can also provide 30W(802.3at) PoE on the 10GbE uplinks ports. Choosing the latest products will provide for the current & future requirements when PoE with a higher bandwidth is required. Lantech have units with PoE at/af available on all their ports 10/100/1000 & 10GbE.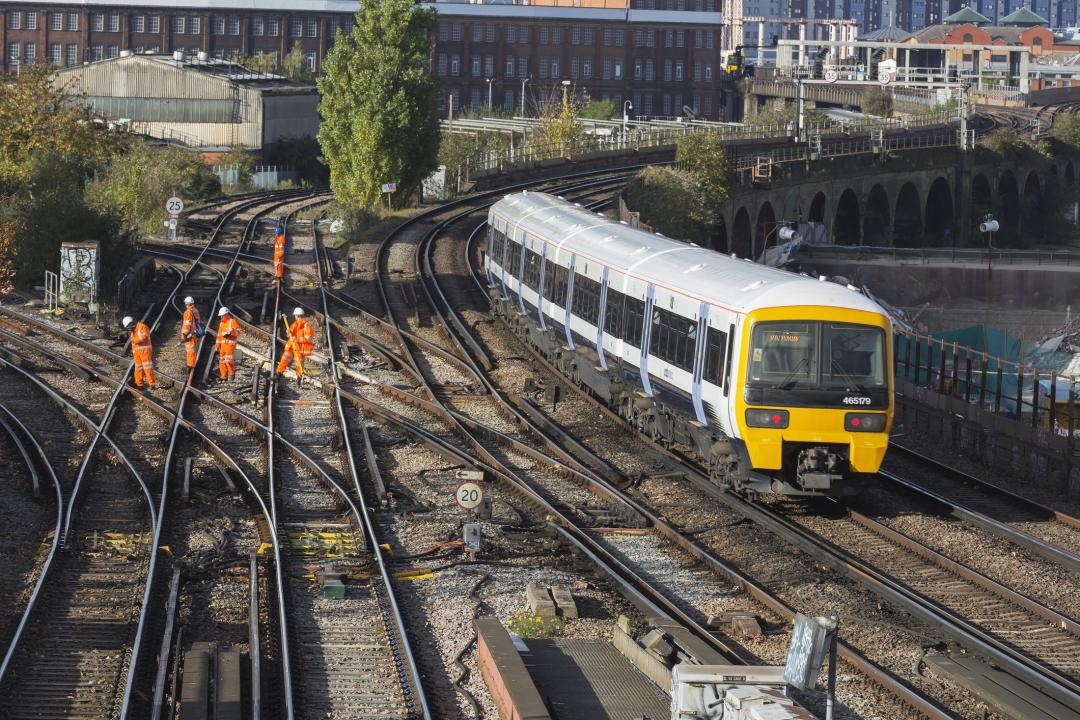 Built-in DC-DC buck booster – 24 volts, 72 volts or 110 volts for rolling stocks
It can be very expensive if you need a separate DC-DC buck-boost converter which has an IP54 /IP67 housing rating for a train. Some switches can provide a wide range power supply input by the use of an Internal DC-DC Buck Booster technology, this means these switches can handle between 16.8 – 137.5Vdc, and the switch can boost up or step down within the unit to provide the correct voltages to comply with PoE 802.3af /at standards. Choosing this type of unit reduces cost and the space needed.
Is it certified to meet your environment needs?
Different certifications apply to different kinds of environments. Using Ethernet switches with Internationally recognized certifications can provide more protection for different environments with enhanced reliability. For rail applications, EN50155, EN50121, and EN45545 are well-known and trusted certifications.
High specifications are future-proof and upgradable
To provide a stable and reliable performance under full-load or multi-tasking situations, Ethernet switches for rail applications should be powerful enough and future-proof. High end specifications can provide higher throughput, & higher backplane switching fabric, etc. Thanks to very high specifications, Lantech OS3/OS4 managed EN50155 Ethernet switches have built-in Layer 2 plus management function and can be software be upgraded to IEC61375-2-5, Layer 3 Lite, Layer 3, or R-NAT if required in the future.
Monitoring switch's status in real time assures a reliable network
Via the built-in environmental monitor, the maintenance teams can check the system hardware status for the following parameters, temperature, input voltage, and power current. The maintenance teams can receive SNMP traps or email notifications when the one of these parameters has been exceeded. The enhanced monitor can show more detailed real time information, voltage input, CPU load, temperature & throughput in a graphical representation, this is easier to understand rather than just numerical figures.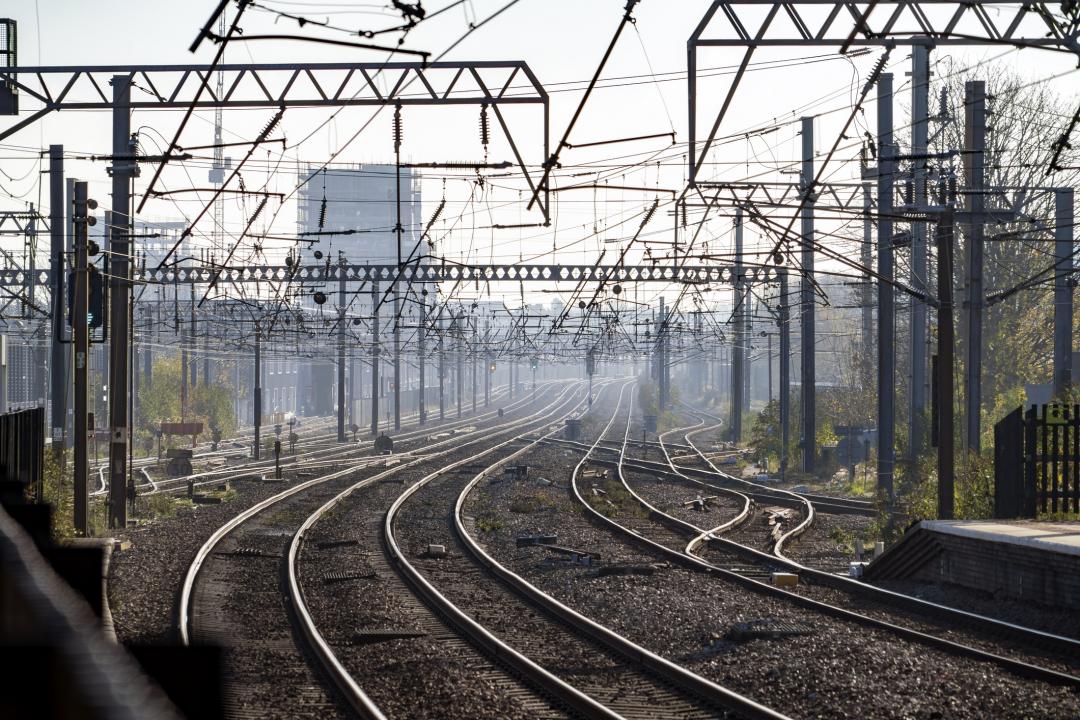 Wide range operating temperature stands for stability
Global warming brings the climate change with more extreme weather than before. If the Ethernet switch does not support a wide operating temperature, the networking system may become unstable or face interruptions. A true rugged switch for rail applications should have a minimum operating temperature range of -40°C to +75°C (-40°F to +167°F).
Is it protected with galvanic isolation & inrush current limit?
With the increase in freak weather situations and electrical storms, lightning strikes can happen anywhere and the damage this can cause due to the voltage spike, in an outdoor environment has always been a critical issue for customers. Rail applications are no exceptions. Lantech's 10GbE switches provide galvanic isolation protection for the power input, reducing the risk of currents flowing through the system directly, in turn this reduces the damage when the network encounters environmental problems.
Some projects require an inrush current limitation to protect the train's power supply from overload at startup. With this design, the inrush current on initial power up can be limited to less than 10x the nominal current for less than 1ms, the added benefit of this system is increased protection to the switch as well.
Support of PXE ensures the switch has the latest firmware
With PXE (Preboot eXecution Environment) supported, the Ethernet switches connected to a PXE server can keep updating to the latest firmware. It reduces the risk caused by running older firmware that may have vulnerability issues or security bugs.
Lantech's EN50155 switches solutions are adopted on rollingstock across the world, including the Sydney and Melbourne Metros, as well as the metro in Barcelona, Hong Kong, Amsterdam, Helsinki, German operator Deutsche Bahn's networks and France SNCF rolling stock.
Recommended Ethernet switches for Rail applications:

 

10GbE copper x 8

Lantech T(P)GS-R6804XT, an EN50155 OS4 managed (PoE) Ethernet switch with 8x 1G/2.5G/5G/10G M12 copper ports + 4x 1G/2.5G M12 copper ports

 

10GbE copper x 6

Lantech T(P)GS-R6616XT, an EN50155 OS4 managed (PoE) Ethernet switch with 6x 1G/2.5G/5G/10G M12 copper ports + 16x 10/100/1000T M12 copper ports

 

10GbE copper x 4

Lantech T(P)GS-L6416XT, an EN50155 OS3 managed (PoE) Ethernet switch with 4x 1G/2.5G/5G/10G M12 copper ports + 16x 10/100/1000T M12 copper ports

 

10GbE copper x 2 + 10GbE Q-ODC fiber x 2

Lantech T(P)GS-L6416XFT, an EN50155 OS3 managed (PoE) Ethernet switch with 2x 1G/2.5G/5G/10G M12 copper ports + 2x 1G/10G Q-ODC fiber ports + 16x 10/100/1000T M12 copper ports