With improving journeys for passengers as soon as possible a priority, Network Rail have today (3 Sept) confirmed dates for key works on the East Coast Upgrade.
The completed works will bring improved dependability and punctuality for passengers and will guarantee the route has the capacity to deal with future passenger volumes.  
A significant part of the project is tracks layout and track layout, which is almost 50 years old, on the 1.5-mile route into London King's Cross.
Although, the work requires the temporary closure of individual tracks and platforms at King's Cross at different times over a three-month period.
The partial closure is scheduled to take place between Monday 1 March and Friday 4 June 2021. There are closures also planned for this year, at Christmas and over a number of weekends next year, including February 26, 27 and 28, April 23, 24, 25, and June 5 and 6.
Temporary changes will therefore be implemented to LNER, Great Northern, Thameslink, Hull Trains and Grant Central services, with a slightly reduced peak service into and out of King's Cross compared to current levels.
The King's Cross work will consist of a re-design of the track layout and re-opening of a third tunnel closed in the 1970s, to create six tracks into the station, instead of the current four. This will grow reliability and allow trains to arrive and leave the station more swiftly, helping to keep trains on time.
Ahead of the work at King's Cross, Network Rail is also constructing a new tunnel and 1.9 miles of new line at Werrington, north of Peterborough to allow slower moving freight trains to move through without having to cut across the East Main Line, helping to unlock capacity on the route.
This will mean a nine-day period of disruption between 16 and 24 January 2021, with reduced long-distance services and longer journey times.
Train operators are working collaboratively to develop a dedicated timetable to support customers during this period, which will also reflect ongoing changes to travel demand due to Covid-19. Further details will be available in winter 2020.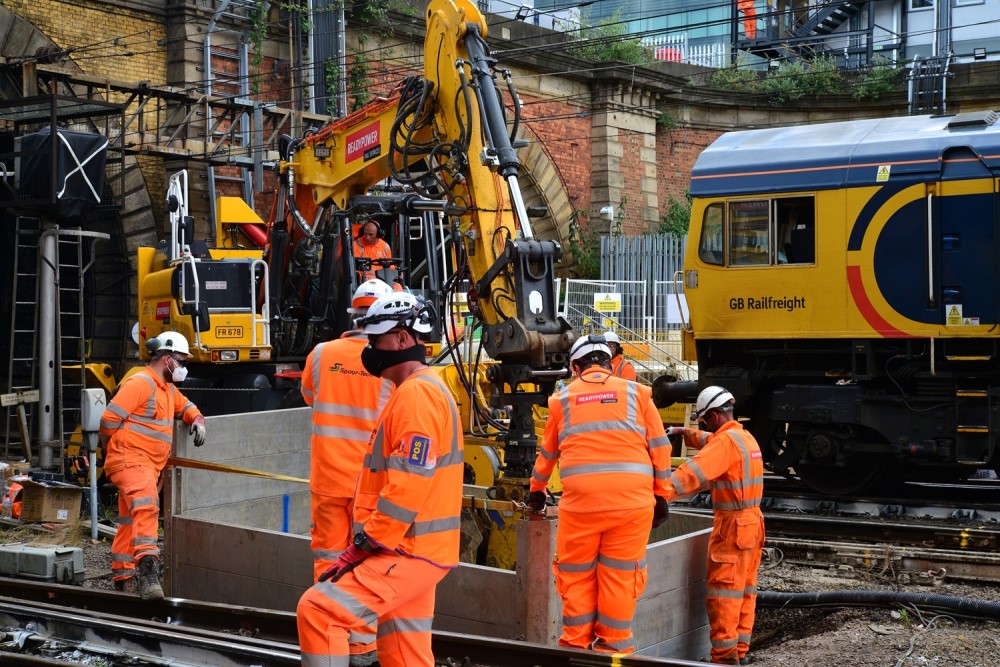 Rail Minister Chris Heaton-Harris said: "The £1.2 billion East Coast Upgrade programme is vital to improve the service on the railway for tens of thousands of passengers who travel on the line.
"We know these works will cause some disruption and inconvenience, and apologise to those affected, but we also know that this short-term pain will deliver long-term gain for passengers along the entire route.
"The King's Cross work will cut congestion and speed up arrivals and departures every day, when it's complete. And that's why we are grateful to everyone for their patience while these vital works are done."
Ed Akers, Principal Programme Sponsor for Network Rail said: "The East Coast Upgrade is going to deliver massive benefits for reliability and train capacity for passengers – but we can't deliver the work without some short-term disruption.
"Restricting access to such a key station is a tremendously complex job of planning and preparation and it's a tribute to the industry that we have managed to schedule this work despite all the other pressures caused by the pandemic.
"We want to deliver this vital job with as little disruption as possible, but we know it's going to have an impact on people going about their daily lives. I'm sorry about that, but I promise it will be worth it in the long run and I'd like to thank passengers for bearing with us while we work."
Images: Network Rail