Passengers are being urged to plan ahead as engineers gear up to complete a suite of upgrades to the railway between Manchester, Huddersfield, Leeds and York.
The works come as part of the Transpennine Route Upgrade (TRU), with engineers expected to replace around 650m of track on the weekends throughout September and October.
Network Rail says the renovations will enable trains to travel faster as well as with more reliability in the future as the number of railway tracks doubles from two to four.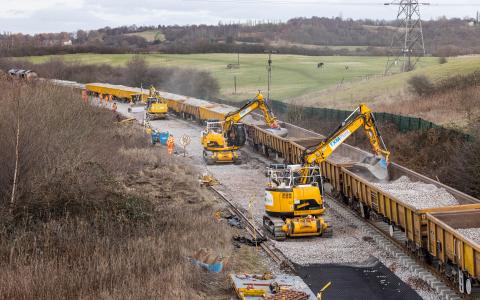 "This work is a key aspect of our wider upgrades and will not only allow for trains to travel at higher speeds in the future, but also increase the reliability of services," Gareth Hope, a sponsor for the Transpennine Route Upgrade, said.
"We're committed to ensuring a smooth transition during the upgrades and passengers can rely on a mixture of diversionary routes and rail replacement buses to keep them moving."
August will also see railway bridge upgrades in Huddersfield to allow them to take more weight, thus allowing the expansion to more rail lines. These works will take place on the 6th, 13th, 19th and 20th of August.
The upgrades are all a part of the TRU's vision to create a cleaner, greener and more dependable rail service, ultimately bringing communities across the Pennines closer together.
Chris Nutton, major projects director for TransPennine Express, added: "This vital work is key to the overall modernisation of the railway that will be taking place as part of the TRU which will help deliver a faster and more sustainable service for our customers who travel between Manchester, Huddersfield, Leeds and York."
Image credit: Network Rail