As train operators face the huge challenge of getting their operations up and running again, one of the main issues to address is protecting staff and passengers.  Employees and passengers alike need reassurance that everything is being done to keep them as safe as possible, and personal protective equipment (PPE) provides protection to wearers at work and reassurance to customers.
However, as has been much publicised, PPE has been in short supply, even for those on the front line fighting the pandemic.  So TOCs are facing an additional challenge at what is already a uniquely demanding time.
Jermyn Street Design (jSD), the company behind uniforms for Eurostar, GWR and Chiltern Railways, has been receiving lots of enquiries from TOCs as they carry out ongoing risk assessments during the evolving crisis.  As plans are being drawn up for more commuters to return to work, rail companies are bringing more and more staff out of furlough and require both standard and specialist PPE to keep everyone safe and reassured.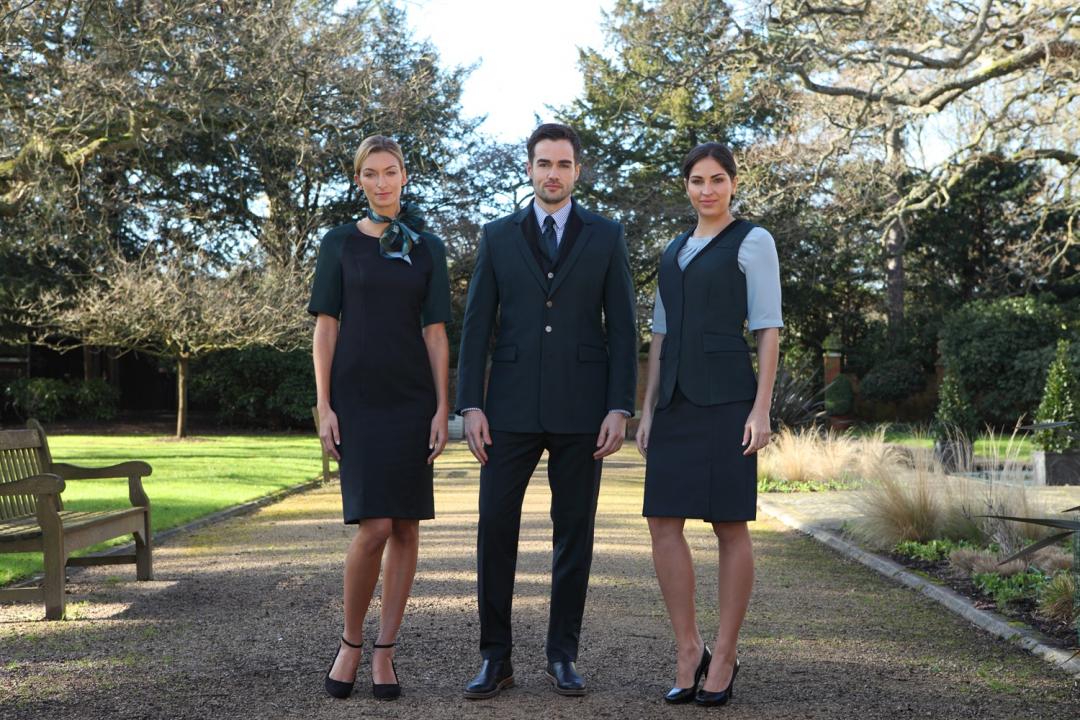 Image: GWR Uniform
PPE is rapidly becoming commonplace in our 'new normal', so not only are more companies seeking suppliers, they are looking at how to incorporate these items into everyday use while maintaining some form of brand identity.  Companies are also faced with the additional challenge of ensuring that they avoid buying fake or sub-standard items that do not meet safety requirements, as occurred recently with a plane load of PPE from Turkey.
Charlotte McHardy, Managing Director of jSD said: 
"It is clear that the wearing of PPE will become commonplace on our transport network and will remain so for many months.  So TOCs need to consider the longer-term effects in terms of functionality, cost and wearer comfort.  Traditionally, PPE is designed for bulk production and in a unisex manner; wearer wellbeing, right sizing and brand building were never key priorities."
In the past, PPE has only ever been made in two sizes and primarily with a man's body form in mind, which instantly creates a problem for 50% of the UK population.  A study by the TUC found that 57% of women said that their PPE hampered their work.  While PPE is mass produced and is often worn for long shifts, comfort is not a priority, and continuous use of PPE has also been found to cause skin problems in certain cases.  Employers also need to ensure that proper training is given to users of PPE; not only in how it should be used or worn, but also how it must be removed and disposed of safely.  
jSD has designed and manufactured corporate uniforms for four decades and has used this industry experience to assist the NHS in sourcing PPE during the COVID-19 pandemic.  The company is therefore in a unique position to work with UK businesses that now need to provide their staff with uniforms that also meet PPE safety standards. There is a range of certified standards and international variations for PPE and employers need to understand which is appropriate and fit for purpose in their own working environment.
The range of PPE that jSD can supply includes gowns, aprons, gloves, masks, face shields, protective eye wear and even accessories to relieve the pressure behind the ears from wearing masks for long periods.
Having designed uniforms that work for all employees, regardless of gender, size, shape, culture, jSD is only too aware of what makes a successful, practical, comfortable and safe range of corporate clothing.  The company is already working on branded overalls and bespoke face coverings for the transport industry to protect employees during the ongoing crisis.
Charlotte McHardy continued:
 "We are all having to adjust to this 'new normal', but the one thing we cannot do is compromise, either on safety or wellbeing. For PPE to be effective it must evolve to meet the needs of a much wider group of employees who now require it on a daily basis.  We are working closely with customers and suppliers to create new uniform items that not only offer vital protection but maintain the all-important corporate identity and have been designed with wearer wellbeing in mind."
Contact Jermyn Street Design 
Main image: Eurostar Uniform