Work constructing a new £80m station at Headbolt Lane in Kirkby is set to begin after planning permission was granted to the scheme.
Approval was granted by the Knowsley Council Planning Committee on December 9, 2021, with work expected to begin at the site in January 2022.
The new station is due to be opened in Spring 2023.
Plans for the new Headbolt Lane station will include:
Step-free access throughout the station

A bus interchanges

Cycle parking

Links to local cycling and walking networks

Passenger waiting facilities and toilets

Approximately 300 park and ride spaces
It forms part of Liverpool Metro Mayor Steve Rotherham's plans to deliver a London-style integrated transport system throughout the city region, with the full scheme including the extension of the Merseyrail network beyond the existing Kirkby station and will see Merseyrail services run into the new station.
Northern services from Wigan and Manchester will also operate to and from the new three-platform station.
The scheme is also designed to support future plans to build a new rail link to Skelmersdale, a project the Liverpool City Region Combined Authority is working closely with Lancashire County Council, West Lancashire Borough Council and Network Rail on.
Steve Rotherham intends to bring together bus, rail, ferry and active travel into a single, affordable and easy to use transport network.
Steve Rotheram, Mayor of the Liverpool City Region, said: "Coming from Kirkby, I'm always proud to see the work we are doing to help get the area back on the up again.
"From the tens of millions that we have invested to the construction of this new station, it's a great example of how we're making a real difference because of devolution – and the ability it gives us to make more decisions locally.
"It's fantastic news that the scheme to build a new station at Headbolt Lane has been granted planning permission. I can't wait for work to get underway or to see the first passengers boarding trains there in 2023.
"This is just one step on the journey towards delivering my ambition for a London-style transport system that will make getting around our region quick, cheap and reliable wherever you live."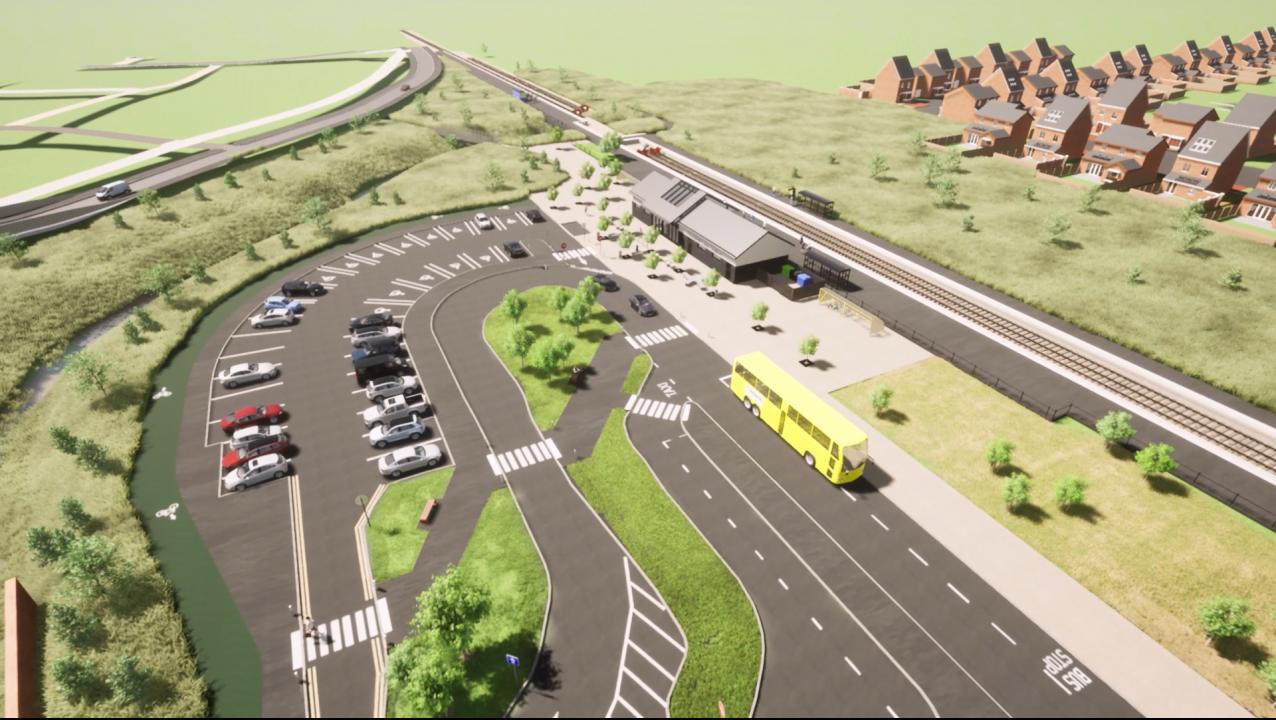 Andy Heath, Managing Director at Merseyrail, added: "It's great news that Knowsley Council has approved plans for a new station at Headbolt Lane in Kirkby – moving one step closer to extending the Merseyrail network and laying foundations for further expansion in the future.
"Merseyrail aims to provide an affordable, reliable and safe train service to support the region's growing economy. Expanding the network means that more people from more of our communities can chose to travel by train.
"We look forward to welcoming passengers to Headbolt Lane once the station opens."