The new plan, it is hoped will see investment across the North and the Midlands, with funds saved from the cancellation of HS2 Phase 2, spent on new projects across both regions. Under the new plan, the North is due to receive £19.6 billion in funding, the Midlands will receive £9.6 billion and nationally, in other regions, £6.5 billion will be distributed.
The prime minister said at the speech: "With our new Network North, you will be able to get from Manchester to the new station in Bradford in 30 minutes. Sheffield in 42 minute, and to Hull in 84 minutes on a fully, electrified line.
"We'll build 100's of projects people want, starting sooner and finishing faster: – £12bn for Liverpool-Manchester and fully electrified trains to Sheffield, Bradford & Hull – Full Midlands rail hub – Key road upgrades – Modern mass transit systems – Bus services and local rail"
Under the plan, Northern Powerhouse Rail will be revived, with a £3 billion plan to electrify and improve the line between Hull and Leeds, upgrade and electrify the line between Sheffield and Leeds and electrify the Hope Valley Line between Sheffield and Manchester.
This is alongside a £2 billion investment in a new station at Bradford, which it is hoped will double capacity and connect Bradford to Huddersfield and Manchester. Funds have also been allocated to build a fully-funded metro system in West Yorkshire.
A further £12 billion has been ringfenced to upgrade the line between Liverpool and Manchester, which would complete part of the Northern Powerhouse Rail project.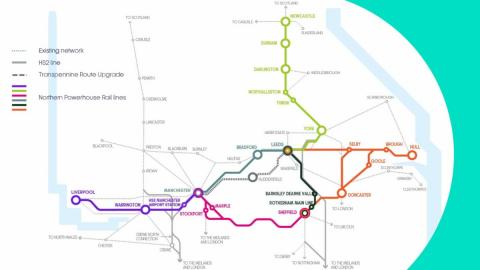 These announcements however, received a mixed response from leaders in the North. Lord McLoughlin, chair of the Transport for the North said: "The cancelling of the northern leg of HS2 is naturally disappointing. It's undeniable that this will be seen by many as a missed opportunity for the region, and the country as a whole.
"Only last week, northern business and political leaders came together at our TfN Board to speak with 'one voice' to reaffirm our position that HS2 and Northern Powerhouse Rail in full are vital to truly transform the North.
"The announcement of investment in the region is obviously welcome. And we will look to work with government to fully understand the implications for the North of the proposals set out today in the Prime Minister's speech, and consult with our Board on the best way forward in light of this new change of policy."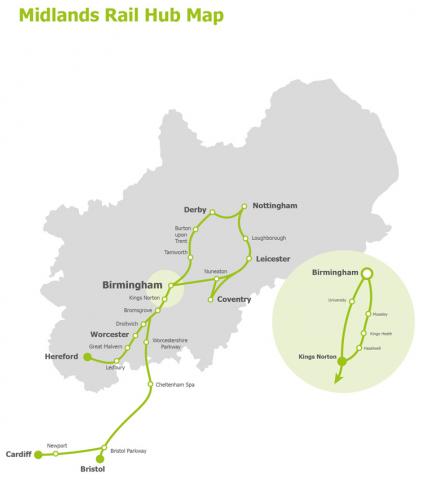 "There are still quite a few areas that require further clarification from the Department for Transport, which we will be seeking from them."
Andy Bagnall, chief executive of Rail Partners said: "A decision of this magnitude will have consequences felt for generations by the rail industry, its supply chain, passengers and freight customers.
"While reinvestment in other regional rail schemes is a significant consolation, the decision to reduce investment in rail and divert funds to road schemes feels counterintuitive as we look to attract people to move away from carbon intensive modes of transport."
For the Midlands, the government has pledged nearly £2 billion to deliver the Midlands Rail Hub which will improve frequency in the area. Sir John Peace, chairman of Midlands Connect, said: "We are now calling for more detail on timescales and plan of action, and asking for a high-level urgent meeting with ministers, to ensure these plans and the benefits for the Midlands are delivered as quickly as possible.
"We will now work, like we always do, cross-party and in an open and collaborative way with all involved."
Other projects announced was the full electrification of the North Wales line and £100 million investment on smart ticketing schemes.
Photos: Transport for the North/ Midlands Connect