With more large vehicles expected on Britain's roads in the run up to Christmas, Network Rail has revealed the most-struck bridges in the country to remind drivers and operators of their responsibilities to prevent costly and dangerous bridge strikes.
The Watling Street bridge on the A5 in Hinckley, Leicestershire, has the undesirable title of Britain's most-bashed bridge after being struck 25 times in the last year, causing needless delays and safety risks for rail passengers, motorists and locals.
The issue is one which blights people across Britain, with bridges in Norfolk, Scotland, Middlesex, Wiltshire, Cambridgeshire, Staffordshire, Hertfordshire, London, Somerset, West Midlands and Lancashire all making the 20 most-struck list.
Network Rail has collaborated with Highways England and the Drive and Vehicle Standards Agency, (DVSA), and transporters for a number of years, leading a Bridge Strike Prevention Group to safeguard companies and their employees are provided with the knowledge and tools they need to avoid striking bridges.
Though there has been a 11% decrease in incidents in the last financial year, bridge strikes are still a dangerous and costly concern.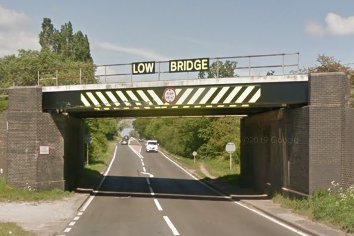 During this period, reminders to 'Wise Up, Size Up' will feature on petrol pumps at motorway service stations across Britain along with posters, reminding drivers to check their routes before setting off.
A letter was issued by senior traffic commissioner Richard Turfitt last month to all goods vehicles and Public Service Vehicle operator licence holders, warning that regulatory action which could result in the loss of their operator's licence is a real possibility should they fail to take appropriate control measures to prevent bridge strikes.
Sir Peter Hendy CBE, Chair of Network Rail said: "We've done a lot of work with partners across the industry in recent years to tackle bridge strikes, and whilst it's encouraging to see our work is paying off with numbers now on the decline, there's a lot more to be done to cut the unnecessary delays, costs and safety risks they pose."
Hideo Takano, Senior Structures Advisor at Highways England said: "Although bridge strikes are comparatively low for our roads, as part of the collective drive to reduce bridge strikes happening, we work with other transport authorities as part of the Bridge Strike Prevention Group and welcome Network Rail's new campaign.
"Bridges strikes can cause hours of disruption and although we re-open our roads as soon as possible we recognise the frustration delays can cause.
"Around two-thirds of bridge strikes on our roads are caused by vehicles carrying a load. So, to reduce the risk of this happening we urge all drivers to follow these simple steps; know your height, plan your route and secure your load."
Gareth Llewellyn, DVSA Chief Executive said: "There's real headway being made and we're seeing a drop in bridge strikes, but we must keep up this momentum to avoid these dangerous and costly incidents.
"You should ensure your drivers are doing their walkaround checks and noting the height of their vehicle every day.
"While DVSA can fall back on regulatory action to deal with bridge strikes, I'd prefer to see no incidents at all, with operators and drivers checking heights before every journey."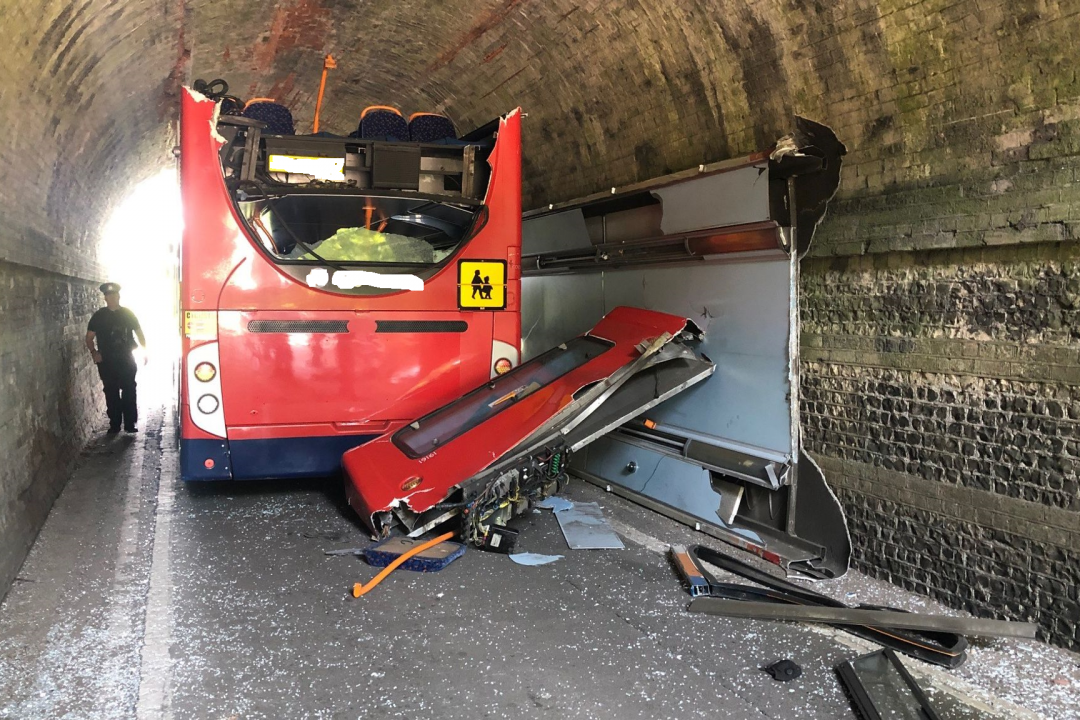 Images: Network Rail