Platform extensions, across three stations in West and East Sussex, have now been completed by Network Rail through funding from the Department for Transport.
Constructed in support of a new timetable during the £150m upgrade of Gatwick Airport station, longer trains are now opening their doors on extended platforms at Goring-by-Sea and Lancing in West Sussex and Cooksbridge in East Sussex.
The work has been accomplished thanks to a £10m investment from the Department for Transport, which will also be used to put in place better ticket gates and digital customer information screens at the modernised airport station, already under construction and due to be completed in 2023.
Development work on the platforms was completed earlier this summer and, following testing and signalling upgrades, they are now ready to open and allow passengers to access the full length of the trains. This also means level crossings at Goring and Lancing will be closed for much shorter times, cutting traffic congestion.
Rail Minister Chris Heaton-Harris said: "As this huge project continues apace, our investment is already delivering benefits for rail passengers, allowing for longer trains, more seats and supporting greater social distancing, giving people the confidence to get back onto the railway.
"This has been achieved thanks to the efforts of construction staff, who are doing a fantastic job working safely under social distancing rules to create a more modern station for passengers and airport users."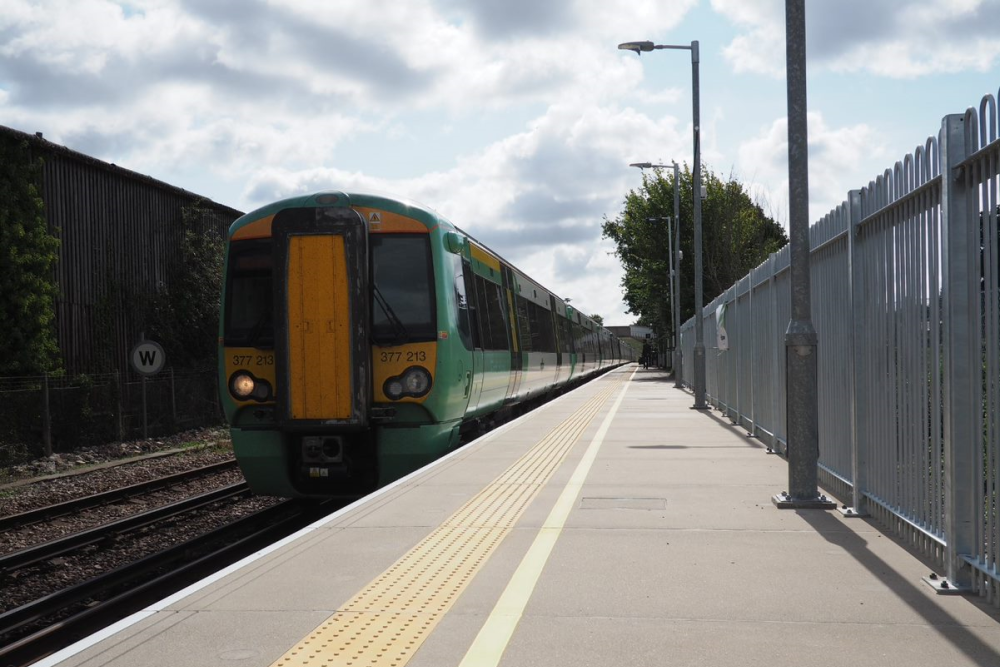 Network Rail's, Investment Director for Southern Region, Paul Harwood, said: "The investment at Gatwick Airport station isn't just about creating a new station, it's about improving services across Sussex.
"Through extending platforms we're able to create more space on trains for passengers, which is really important for people during COVID, but it will also improve punctuality as people will be able to use all the doors on their trains. Equally, at Gatwick itself, putting in better, wider gates, on top of the new concourse, lifts, escalators and wider platforms, will improve performance and people's journeys too."
Managing Director of Southern and Gatwick Express Angie Doll said: "The benefits of these platform extensions at three of our Sussex stations demonstrate just how important and far-reaching the redevelopment of Gatwick Airport station is. The project is transforming the journey experience for our airport station users, passengers across our network, motorists on local roads, and the entire regional economy. 
"This significant investment will complement the multimillion-pound scheme of station improvements we're delivering for our passengers across our entire network."
Images: Network Rail (Image 1 - Sir Peter Bottomley, Rachel Halliday, Southern Station Manager and Patrick Gallagher, Senior Programme Manager at Network Rail. Image 2 - Train at Cooksbridge)