Works have restarted on the £161m Oxford station and railway upgrade after an illuminating archaeological discovery paused progress in June.
An old sewage system in the form of a Victorian brick archway was discovered under the road at Botley Road bridge – further investigations revealed the arch was much larger than originally anticipated, going a metre deep and stretching 100 metres.
Experts believe the structure was designed to keep river water away from the railway and city.
To ensure the safe removal of the bridge, Network Rail has drawn up a new work schedule which will include the installation of piles to support the bridge. A temporary drainage system to manage groundwater will be followed by a permanent pumping system as part of this work.
"Due to its potential significance in supporting the bridge, removing the arch from beneath Botley Road is now our biggest challenge, but we're addressing it as safely and efficiently as possible," said Network Rail project manager, Philip Morton.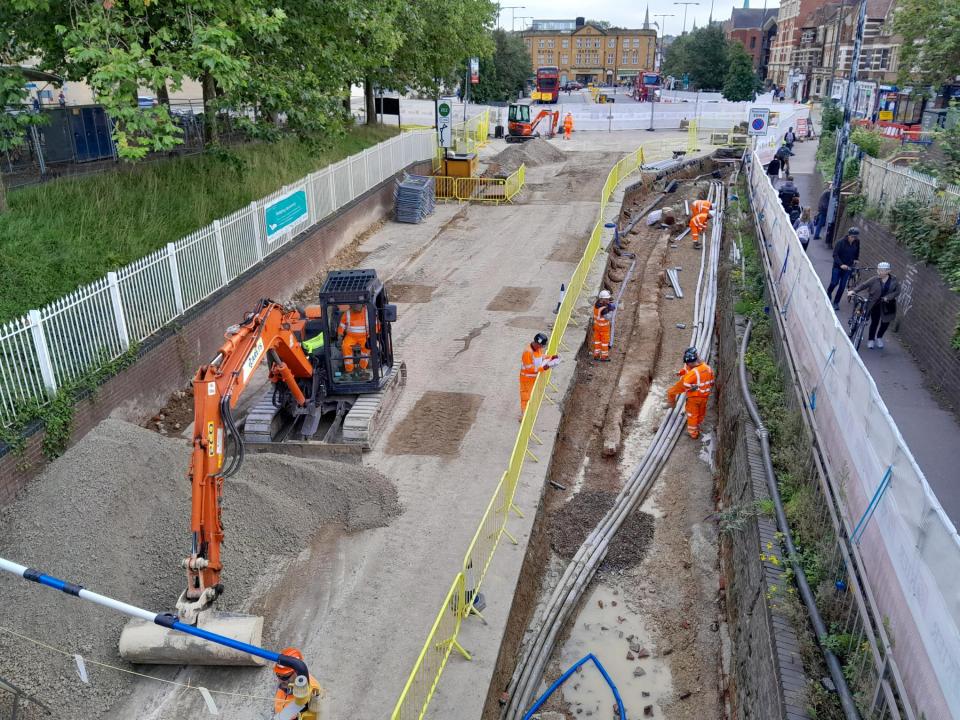 As a result of the discovery, Network Rail has switched to 7am to 7pm working hours – an approach that has been agreed with Oxford City Council and Oxfordshire County Council.
Mark Dodd of Oxford Archaeology, added: "Owing to the existing road, the site itself wasn't an ideal location for archaeology, so the best approach was for us to be on site whilst the works are underway."
He continued: "It's likely the arch was used to help manage the groundwater owing to its low-lying position close to the river Thames and this is an excellent example of a Victorian engineering solution, as seen elsewhere throughout Britain at this time."
The work was also halted by the unearthing of a 20th century hand grenade, which saw officers from British Transport Police and personnel from Explosives Ordinance Disposal attend the site.
Image credit: Network Rail