Initially earmarked to begin construction this year, plans to build a western rail link has been brought to a "controlled pause" due to the impact of Covid-19 on the aviation industry, raising concerns whether project may ever be implemented.
The initiative to create a 6.5km rail link would allow direct access to Heathrow's terminal 5, decreasing journey times and increasing economic productivity in the Thames Valley   
The indefinite delay to the project was disclosed in the minutes of the Network Rail board meeting on 20 and 21 January this year, which were published at the end of last week.   
Network Rail western route director Mike Gallop told the board that the controlled pause did mean that the scheme "could be picked up again at some future point". He added that the DfT would periodically update its business case for the Western Rail Link to Heathrow to reflect any significant changes to both the aviation and rail sectors as a result of the pandemic.
This very much coincides with recent government announcements in regards to travel abroad and newly introduced coronavirus laws which have come into place. Concluding a £5,000 fine for anyone in England trying to travel abroad without good reason.
Something which will add another factor to why there is to be an anticipated be a lower demand for the rail link and rhetoric for a "controlled pause" lowering the project on the priority list. 

Plans for Western Rail Link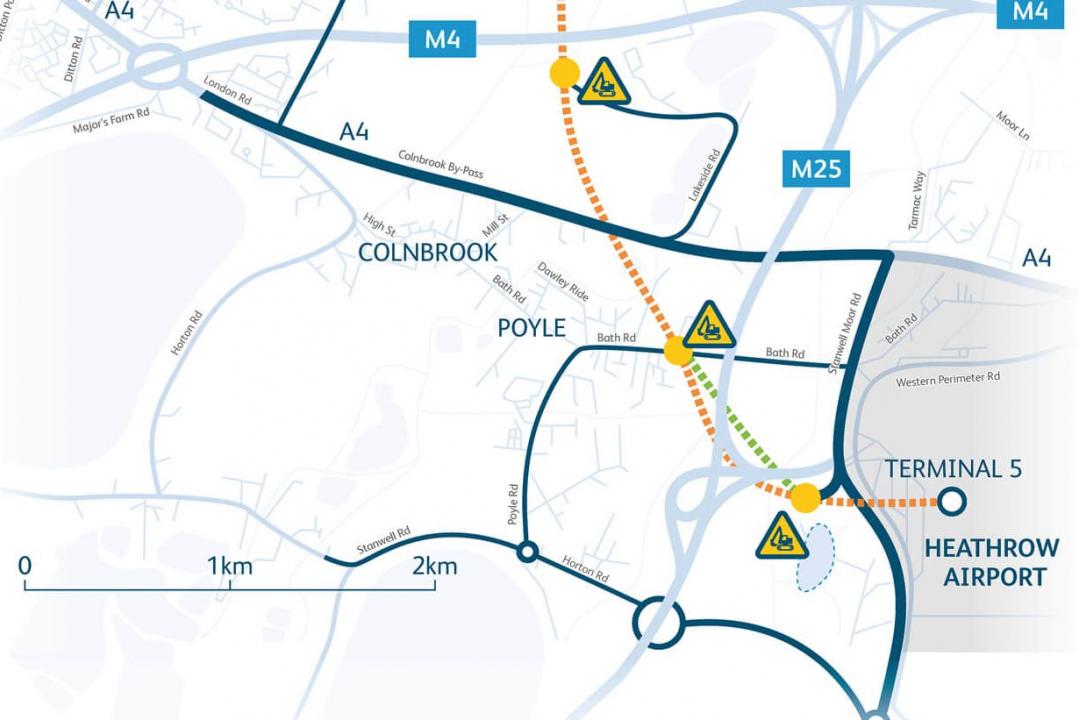 Passengers would be able to travel to the airport from the South Coast, South West, South Wales and West Midlands without going into London Paddington.
The link would leave the Main Line between Langley and Iver. It would then descend underneath the main railway line into a cutting before entering a 5km tunnel.
The tunnel would pass under Richings Park and Colnbrook before merging with existing rail lines underground at Terminal 5.
More is to follow as government proceeds with is roadmap out of lock-down.