Client organisations are increasingly examining suppliers' relationships with their supply chain, looking for evidence of a broad network which has a mix of small and medium sized enterprises (SMEs) and large organisations. Many tenders now have targets for the percentage of total expenditure that businesses spend with SMEs and the continued development of the industry supply chain.
This drive to expand and broaden the industry's supply base is not only good economics but is also vital for the long-term well-being of the industry. In the face of a steadily increasing skills shortage, it develops competition and therefore a climate in which process and product innovation thrive and deliver cost efficiencies.
For example, Siemens Mobility has significantly increased the number of its suppliers that fall into the SME category over the last five years. Over 90% of its total UKI expenditure is with UK businesses, and 65% of all its suppliers are UK-based SMEs, many of them also key strategic suppliers. By collaborating with industry bodies, the company has already supported the development of SMEs, increasing UK industry capacity and expertise, and this work will continue.
Driven by its own UK R&D and manufacturing, Siemens Mobility has many strategic supplier relationships with SMEs, all of which form part of the company's delivery model and these partnerships continue to strengthen with sustainable future growth plans already in place.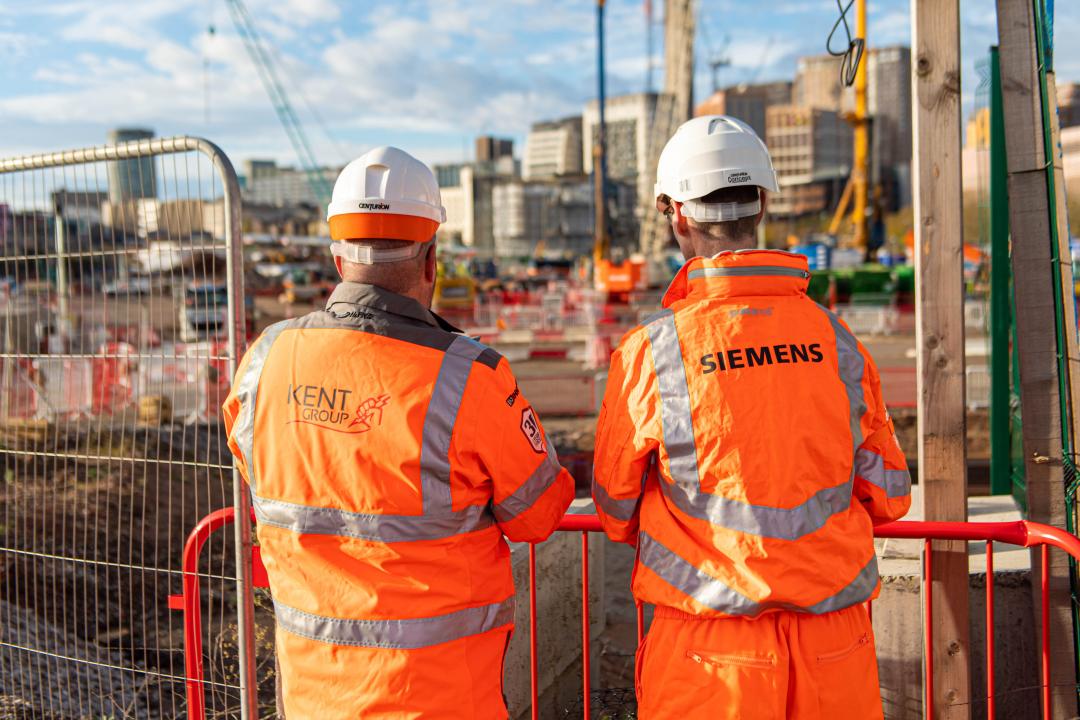 These relationships expand across all parts of the business from key solution support architects such as Graffica Limited and site delivery partners such as Kent PHK Limited. These SME partners play an integral part in the success of Siemens Mobility's project delivery and manufacturing capabilities.
Clearly recognising the value and expertise that SMEs add to the supply chain, Siemens Financial Services – the organisation's finance solutions business - offers a range of financing options aimed at helping to develop the company's approved supply chain partners. The support available includes invoice finance (to provide increased working capital), asset finance (to support the investment in capital equipment, employee capabilities and new technology), project finance and corporate lending.
The provision of such financial support helps small businesses, to grow and provide employment, and enables a broader network of key suppliers to be developed that is vital to the continued success of the railway industry.
By engaging with smaller businesses, larger organisations are not only supporting all levels of economic growth, but also helping clients achieve their procurement goals, driving sustainability, growing UK expertise and supporting cost challenges. For Siemens Mobility, projects such as Birmingham New Street and Victoria Phase 3 draw heavily on UK SMEs rather than large supply chain organisations, with the company forging strong partnerships with SMEs over a number of projects across the UK.