Upgrade works to make train services more reliable on the Harwich branch line have begun. Track, sleepers and ballast will be replaced by Network Rail's engineers as part of the programme.
Over a quarter of a mile of the track will be replaced in the vicinity of Harwich International station on the Harwich branch line, along with sleepers and over 600 tonnes of ballast, the stones that keep the track in place. The new surfaces at three level crossings will also be put in place as part of the work.
Network Rail's engineers carry out regular inspections and repairs but over time the track becomes so worn that a full replacement is the only option to avoid speed restrictions that cause delays and cancellations.
This sort of work can only be carried out when services aren't running. Rail replacement services will run on Sundays from 10 January until 7 February.
Embankment works will also take place the following weekend at Wrabness to strengthen the track bed. This keeps the track level and in place which means services can run safely and reliably. This will be carried out on Saturday 12 and Sunday 14 February.
Ellie Burrows, Network Rail's Route Director for Anglia, said: "Keeping the tracks in good condition is vital to running a safe and reliable railway for our passengers and freight customers on this line. The work will reduce the number of delays and cancellations caused by track faults and issues, enabling both passengers and goods to arrive on time."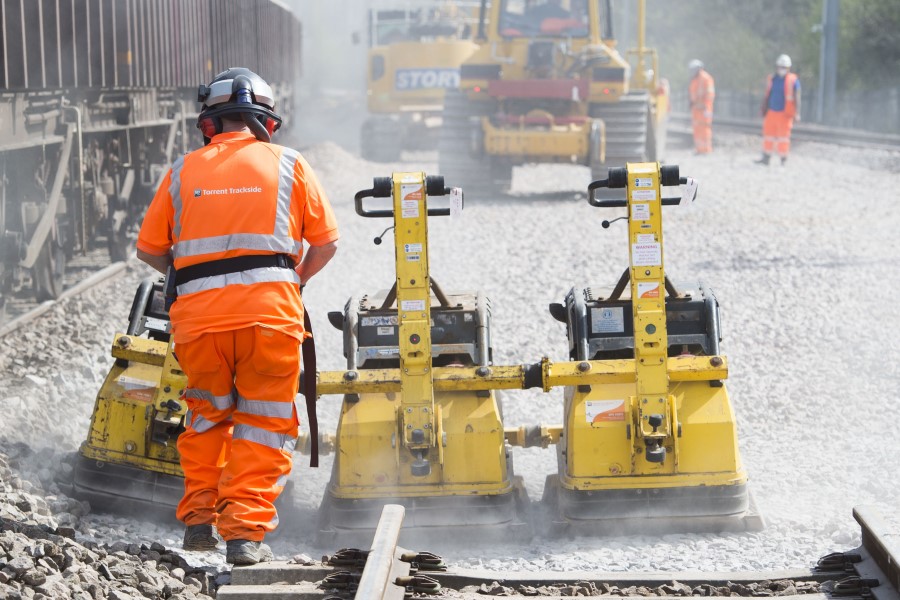 Jamie Burles, Greater Anglia Managing Director, said: "The new track will help improve punctuality and reliability on our network. Government advice is currently to stay at home, although you can travel with us if you need to for medical appointments, work or other reasons listed in the guidance.
"We would like to reassure customers who need to travel with us that they can travel with confidence – including on rail replacement buses, as we continue to focus cleaning and sanitisation and making it easier for people to socially distance.
"Anyone who needs to travel during these engineering works should check before they travel and allow more time for their journey. Everyone will be able to complete their journey with us, even if part of it is by rail replacement bus."
Images: Network Rail