The East Midlands Railway has announced an investment package of over £3.3 million to transform the Skegness railway station, with funding being provided from the Government Town Deal Fund.
The Connected Coast Town Deal is working alongside EMR to oversee the Town Deal projects and Towns Fund investment in Skegness, accompanying East Lindsey District Council and Network Rail, to completely reconfigure the layout of Skegness station, thus accommodating improved passenger flow.
Upon completion of the project, customers will be able to utilise a number of enhanced facilities, including an improved accessible toilet with changing spaces, two new start-up offices, a community café and retail provisions. Upgrades will continue through improved access into the station for pedestrians and vehicles, offering integration with the surrounding community.
The package of works is due to commence later on this year, including full mechanical and electrical enhancements, with upgraded heating, ventilation, IT and security systems that will ensure improved sustainability and modernised provisions for customers traversing the network.
Station improvements will be continued outside the station, seeing improved configuration of the Taxi / drop off area, a new pedestrianised route into the station, improved access to the adjacent bus station and a reconfiguration of concourse and cycle facilities. These transport links for the station will ensure remove the barriers that could lead to transport related social exclusion.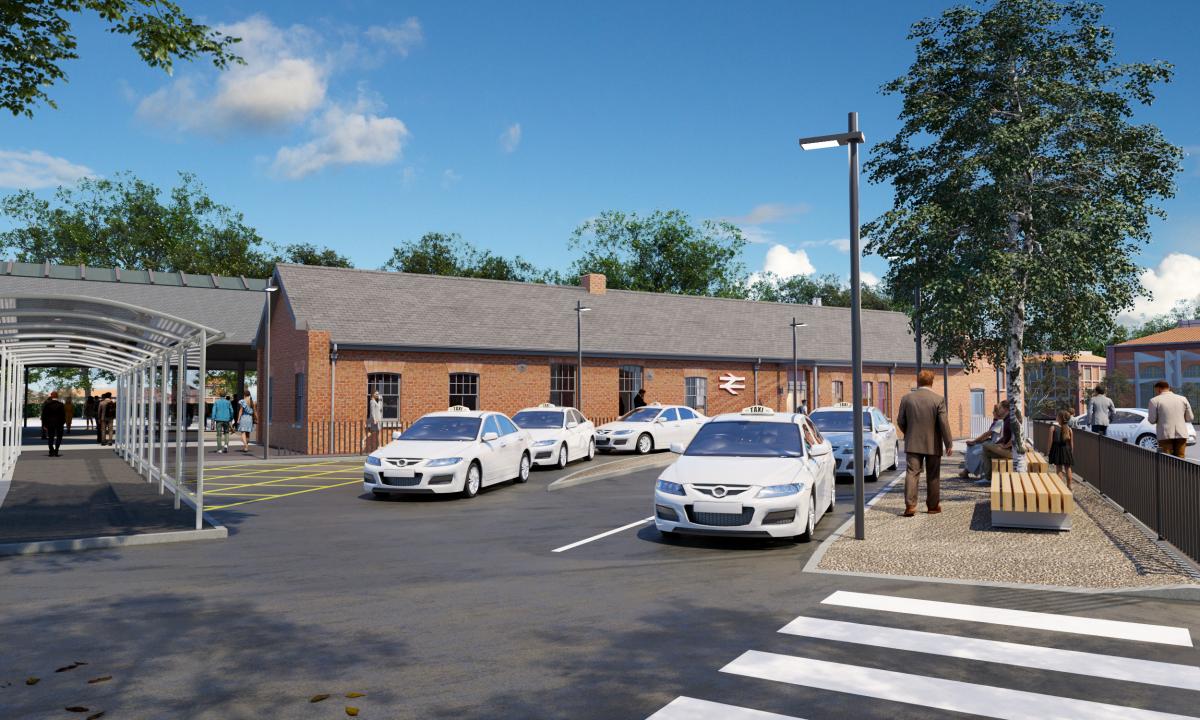 Will Rogers, Managing Director for EMR, said:
"We're delighted the investment at Skegness Railway Station has been approved and we're excited to work alongside Connected Coast Board, East Lindsey District Council and Network Rail to significantly improve the facilities for our customers. 
"The development will transform Skegness station as the gateway to the town, by encouraging integration with the surrounding community and offering an improved customer experience to all station visitors."
This project is part of the Connected Coast Town Deal programme of investment and was given the green light by the government in 2022. EMR has been in consultation with Connected Coast Town Deal, East Lindsey District Council, Sustrans, The Lincolnshire Community and Voluntary Service and Accessibility Panels to ensure that the station's vision for improvement incorporated approvals from the local community.
Robert Goulding, Station & Depot Portfolio Surveyor for Network Rail said:
"This generous investment will help us deliver a much better experience for the thousands of passengers who use Skegness station each year.
"Our collaborative approach means that we can bring about a whole package of improvements, both inside and outside of the station. We're looking forward to seeing the plans come to life and start to make a real difference for the seaside town."
Want to know more about the opportunities to become a key supplier to the UK rail industry? Attend TransCityRail and access an exclusive marketplace of buyers from Network Rail, HS2, Train Operators, Major Contractors, and all other tiers of the supply chain. For more information and to secure your place click here.