SOCOTEC has developed 'Business Ready', a new initiative designed to help organisations prepare as they resume operations in the wake of the Coronavirus pandemic.
With many businesses and their facilities placed on pause following the COVID-19 outbreak, SOCOTEC has developed support packages to help organisations safely reopen premises following the easing of lockdown restrictions.
In the UK, the packages are split into three key areas – Secure, Assurance and Certification – each of which offers an increasing level of support and expertise to ensure organisations are adhering to relevant legislation and best safety practices to lower the risk of viral transmission in the workplace.
SOCOTEC's Secure Package comprises two hours of virtual training in the form of the COVID-19 remote Risk Assessment course, which is accompanied by audit materials for self-completion once the training is complete. Alternatively, organisations can opt for the Secure Plus Package, which features all of the above benefits, as well as a full verification service once the risk assessment has been completed, plus access to consultancy support for one month following the training.
For an additional level of support, SOCOTEC's Assurance Package offers a complete audit of company premises in line with the latest government guidance and safety measures regarding COVID-19. Once this audit has been undertaken, a report with customised recommendations and any corrective actions to comply with COVID-19 guidelines will be issued. Businesses will then be provided with a certificate of assurance once SOCOTEC has received evidence that the corrective actions have been implemented.
As part of the Assurance Plus Support Package, businesses are entitled to all of the benefits within the original Assurance package, as well as SOCOTEC's new environmental swab testing service, which determines the presence of Coronavirus on surfaces across a wide range of workplace environments.
SOCOTEC's Certification Package provides organisations with the highest level of support, equipping them with the confidence that their organisation is adhering to all of the relevant legislation, safety measures and guidelines related to COVID-19. In addition to certification and training services, the Certification Package also guarantees communication with employee representative bodies and delivers information regarding safety and certification to the relevant stakeholders and customers.
Alternatively, if you are interested in any of the packages within the 'Business Ready' programme but the benefits do not match the exacting requirements of your organisation, it should be noted that SOCOTEC can tailor their contents to design a bespoke support package that suits your individual needs.  
"We are pleased to introduce SOCOTEC's Secure, Assurance and Certification Packages, which provide organisations with the reassurance and peace of mind that they are 'business ready' and can safely return to work after the COVID-19 pandemic," said Norman Sleeth, managing director, Environment & Safety, SOCOTEC UK.
"These packages have been developed out of the need to provide crucial support for organisations during this period of uncertainty, cutting through the noise and guiding them in the right direction as they begin to resume business operations. We are confident that SOCOTEC's 'Business Ready' initiative will equip organisations with the confidence to define their business resumption and continuity plans and develop their crisis management strategies, ensuring that the correct safety measures and practices are in place to safeguard employees should a crisis of this magnitude arise in the future."
For more information about SOCOTEC's COVID-Secure packages or to discuss your requirements, click here or contact us.
SOCOTEC Introduces New Environmental Swabbing Method for COVID-19 Detection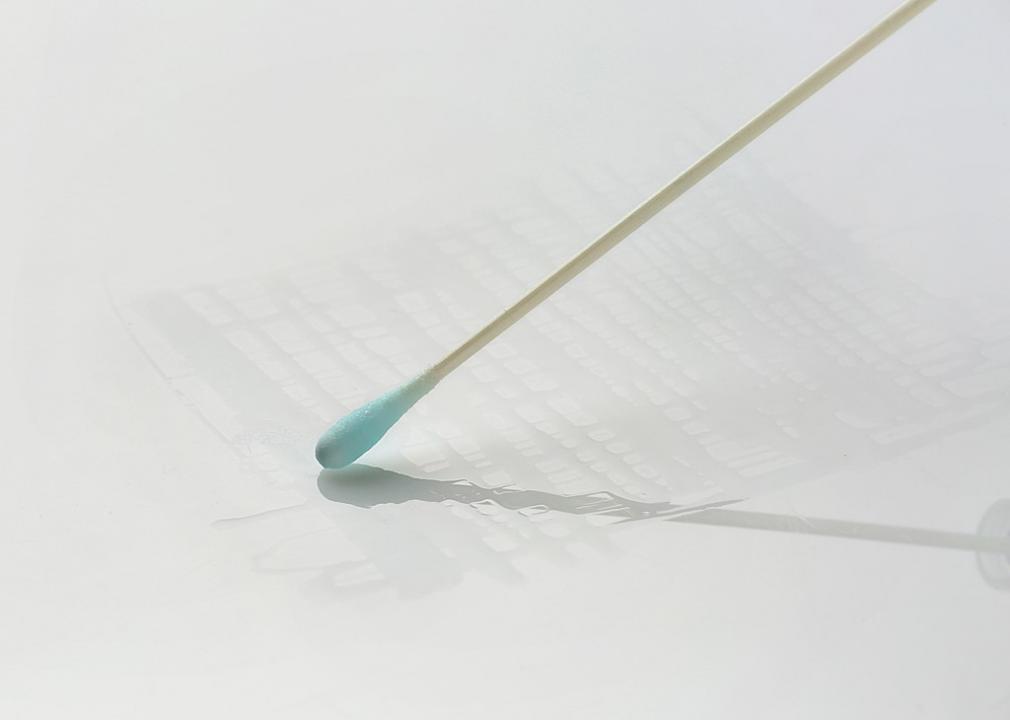 SOCOTEC, the UK's leading provider of testing, inspection and compliance services, has introduced a new environmental swabbing procedure to determine the presence of SARS-CoV-2 (Coronavirus) on surfaces across a range of workplace environments.
The new method has been adopted in light of preliminary research which indicates that the COVID-19 virus has prolonged tenacity on surfaces, with contact via contaminated surfaces suggested as a possible cause of infection.
This swabbing procedure can be applied across a variety of workplace environments, including offices, factories, communal/public areas and public transportation, testing such surfaces as door/grab handles, light switches, HVAC vents, table/desk tops, office equipment, control panels, seat backs, sinks and toilet cubicles amongst others. 
To carry out the test, sterile swabs will be gently rubbed and rolled over a set area of the surface to be sampled. This process is repeated using fresh swabs for all other areas and locations that require sampling. Analysis is carried out by a specialist partner laboratory using Ribonucleic acid (RNA) testing, which detects the presence of SARS-CoV-2 viral RNA fragments.
Results will be reported in a comprehensive format comprising observations, salient points and recommendations for improvement, ensuring full compliance with relevant legislation. Photographic evidence will also be compiled within the report to indicate precisely where samples were taken.
"As certain Government restrictions surrounding the COVID-19 pandemic begin to ease, many organisations are now facing the overwhelming task of returning their buildings to full occupancy. SOCOTEC is committed to guiding and supporting its clients as they prepare to resume business operations, ensuring that they remain safe and compliant while doing so," said Norman Sleeth, managing director, Environment & Safety, SOCOTEC UK.
"Our new environmental swabbing method forms just one of SOCOTEC's wide range of testing, inspection and compliance services that aims to get buildings 'business ready', instilling employers with confidence and reassurance regarding occupational health, safety and hygiene as they continue to operate through these uncertain times." 
For further information on SOCOTEC's new swabbing procedure or to discuss your individual surface testing requirements during the COVID-19 pandemic, click here or contact us.