Passengers on the Fen Line between Cambridge and King's Lynn, starting from yesterday (13 Dec), were treated to their new twice-longer eight-carriage service that will boost space and seats on trains.
The first all-stations eight-carriage train departed Cambridge at 11:37 and arrived at King's Lynn at 12:31, to the delight of local supporters and representatives of the rail industry.
Previously services for all stations to King's Lynn had only four carriages beyond Cambridge, and trains turning around at Ely had eight carriages but could not stop at Waterbeach. The hourly service at Waterbeach will now be half-hourly.
Great Northern has altered its operational procedures and made carriages available to provide the longer trains. They will add over 2,000 extra seats to morning trains arriving in Cambridge. This will make it easier for passengers to socially distance and, when passengers return post-pandemic, help passengers find a seat on busier services.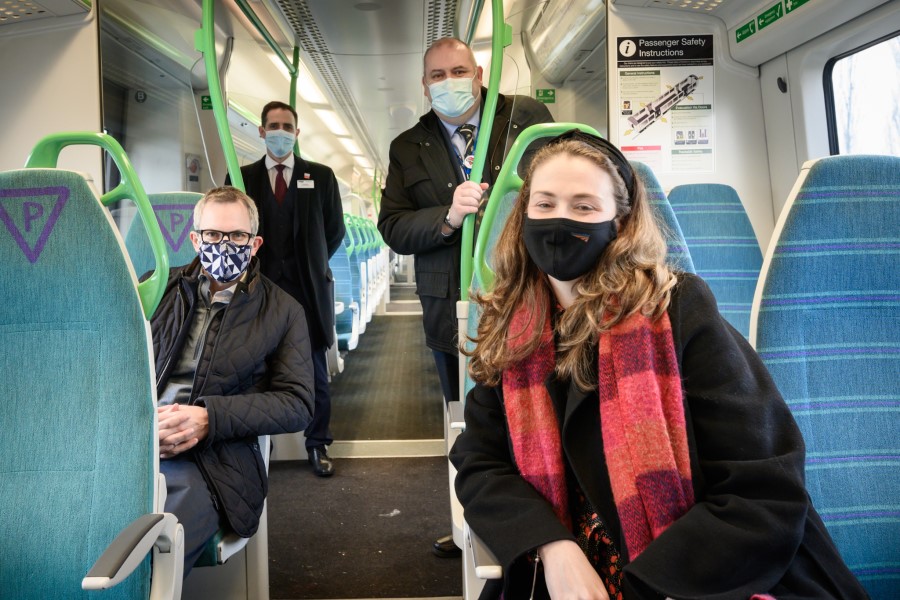 The Fen Line has seen major improvements over recent years to provide better services and improved connectively for passengers, including the introduction of new air-conditioned Class 387 Great Northern trains and the opening of Cambridge North station, both in 2017.
Rail Minister Chris Heaton-Harris said: "These improvements to the local rail network will provide better connectivity for passengers on this important commuter route.
"Longer trains will give passengers a better service, improving the network in a key part of the country as we continue to recover from the coronavirus pandemic."
Great Northern and Thameslink Managing Director Tom Moran said: "This long-awaited news will make a real difference for our passengers on the Fen Line between King's Lynn and Cambridge.
"I'm so impressed by the collaborative work we've seen between Great Northern, Network Rail and the communities along this route.
"By doubling the length of so many trains, we'll add 2,000 seats every morning which will make it easier for passengers to socially distance and, when people return after the pandemic, get a seat."
Sarah-Jane Crawford, Network Rail's Principal Programme Sponsor for Anglia, said: "I am extremely proud of everyone that has worked so hard for the last 15 months to deliver the infrastructure upgrades that will allow longer trains to run on the Fen Line from this weekend.
"The upgrade work on this busy commuter route has been long in the planning and I want to thank passengers and line side neighbours for their support and patience while we have been working on their line and in their communities to deliver this important project."
John Grant, Chairman of the Fen Line Users Association (FLUA) said: "We welcome this major boost to Great Northern services for Fen Line passengers, which will help with social distancing now and relieve overcrowding when ridership gets back to normal. We are pleased that Waterbeach now has a half-hourly service and would like to congratulate Network Rail for completing the work on schedule despite the pandemic."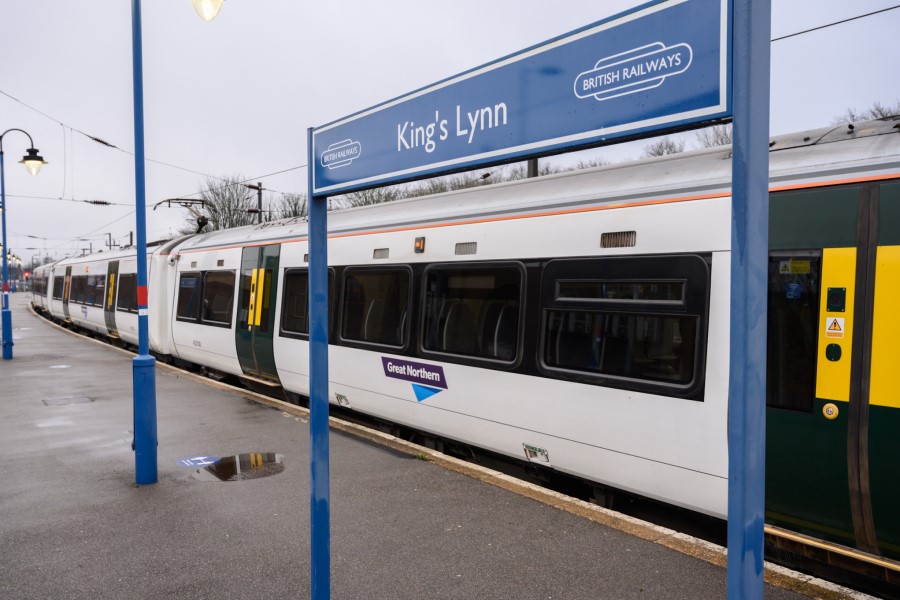 Images: Network Rail