Govia Thameslink are the latest operator to sign up to the East Coast Digital Programme (ECDP).
The operator has signed a £32.7 million contract to upgrade its Class 700 Thameslink fleet with the latest specification of the state-of-the-art digital signalling system, European Train Control System (ETCS).
The five-year contract was signed by Cross London Trains, DfT, Govia Thameslink Railway, Network Rail and Siemens Mobility.
The 155-strong Thameslink fleet is the largest passenger fleet in the ECDP to undertake the upgrade from conventional signalling at the side of the track with the digital signalling which provides a continuous and real-time information to the drivers cab.
This news follows on from the news that Great Northern's Class 387 Electrostars were to be retrofitted with ETCS. The digital programme across the East Coast mainline it is hoped will help unlock the potential for ETCS across the whole of the rail network.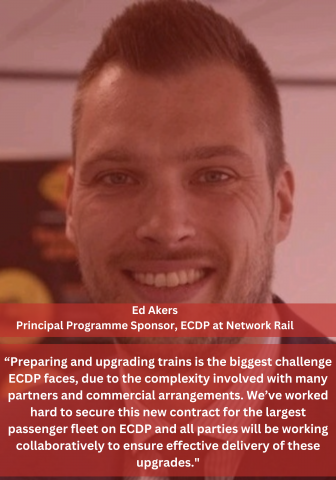 Software design and development for the upgrade will take place from this summer, with a programme of testing and commissioning on the first-in-class 700 unit set to get underway from 2024. The entire fleet will be upgraded in 2026 following the completion of the safety approvals and validation process.
Aaron Meakin, ERTMS fleet project manager at Govia Thameslink Railway, said: "This is great news for our trains, our passengers and the East Coast Digital Programme. Together with five industry partners, we've signed a contract that will upgrade our trains to the very latest in digital signalling technology."
Rail Minister, Huw Merriman said: "This transformational programme is already creating the next-generation railway, and upgrading Thameslink's trains will mean even more dependable and greener services for both passengers and freight."
Photo Credit: Govia Thameslink
Want to know more about the opportunities to become a key supplier to the UK rail industry? Attend TransCityRail and access an exclusive marketplace of buyers from Network Rail, HS2, Train Operators, Major Contractors, and all other tiers of the supply chain. For more information and to secure your place click here.