Thermoteknix is one of the world's leading thermal imaging companies and has supplied thousands of its cameras and systems since it was founded in 1982.  Its cameras are used in many security, surveillance, industrial applications and fever screening, their thermal imaging cameras have been in many pioneering projects including NASA space exploration, TV documentaries and is also the winner of three prestigious Queen's Awards one for export and two for innovation.
Designing and manufacturing at its base near Cambridge Thermoteknix delivers systems worldwide and first supplied their FevIR Scan system in 2003 in a response to the SARS epidemic.
FevIR Scan 2 is a real time non-contact temperature measurement system which is used in areas of high footfall and since then hundreds of their systems have been purchased by a wide range of customers throughout the world.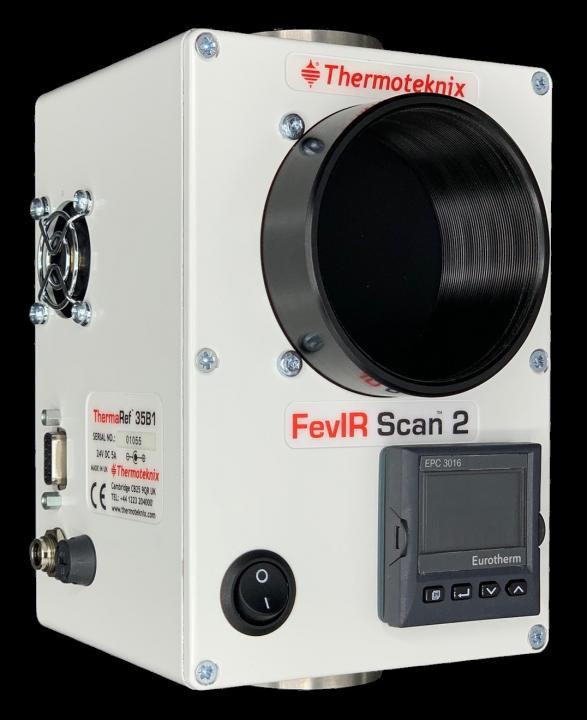 Originally airports and hospitals, particularly in Asia, were their main customers, but now any organisation who needs to protect employees and visitors to their facility can use their technology. For example, banks, office blocks, factories, shopping malls or travel terminals. Anywhere that sees a large volume of people passing through.
Coronavirus has meant that our normal methods of travel and work will change for the foreseeable future. Thermal scanning of people as they enter places of work, public facilities and many other areas will be part of the fabric of our future travel patterns.
With travel numbers down dramatically thermal screening systems will be one of the tools used to provide confidence to workforces of organisations and the travelling public that everything is being done to protect them.
For very low numbers of people hand held systems are sometimes used but these do not conform to social distancing requirements and are labour intensive which for the long term makes actually them very expensive where staff are required to monitor every person individually. To carry out this efficiently and effectively screening systems using thermal cameras provide a safe, accurate and reliable solution.
Thermal scanners are now becoming much more sophisticated than the early versions of 2003. Face detection is becoming a regular requirement and when these systems are often linked to access control gates and other systems that can now form part of an organisations comprehensive security screening process on access to their facility.
These systems consist on a camera, ideally both a thermal and visible camera, this allows the subjects temperature to be read and that person identified via the visible camera, a temperature reference, often known as a blackbody, that maintains the systems accuracy required to measure fractions of a degree and software usually running on a laptop to carry out the analysis and provide a warning should it detect a person with an elevated body temperature as well as other functions.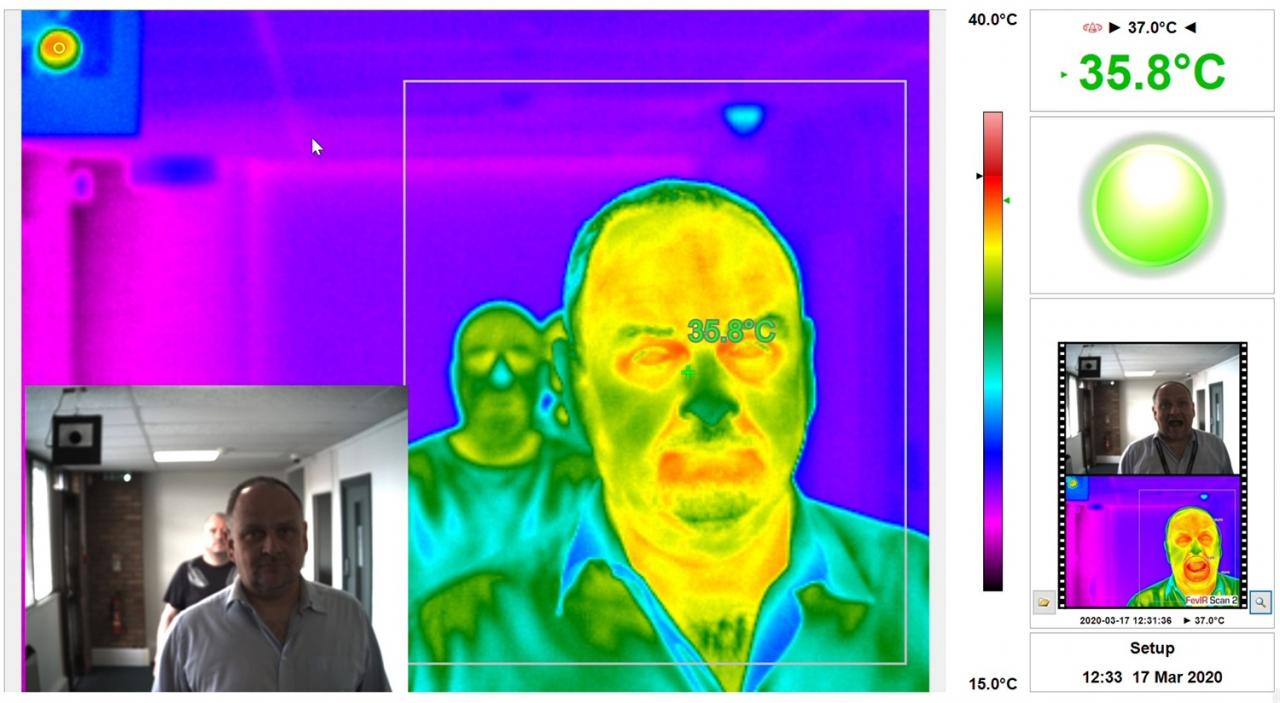 These systems should conform to international standards BS (EN) IEC 80601-2-59:2019 "Safety an essential performance of screening thermographs for human febrile temperature screening." Defines the technical system requirements, and PD ISO/TR 13154:2017 "Deployment, implementation and operational guidelines for identifying febrile humans using a screening thermograph" Defines the operational procedural requirements.
The system is also compliant with FDA directives. Many companies or even military facilities are using these systems to screen employees before they enter their workplace. We will need solutions like this to get everybody back to work and travelling again. Whilst not everybody with coronavirus will exhibit an elevated body temperature these systems are part of the armoury to protect our workforce, visitors and the travelling public.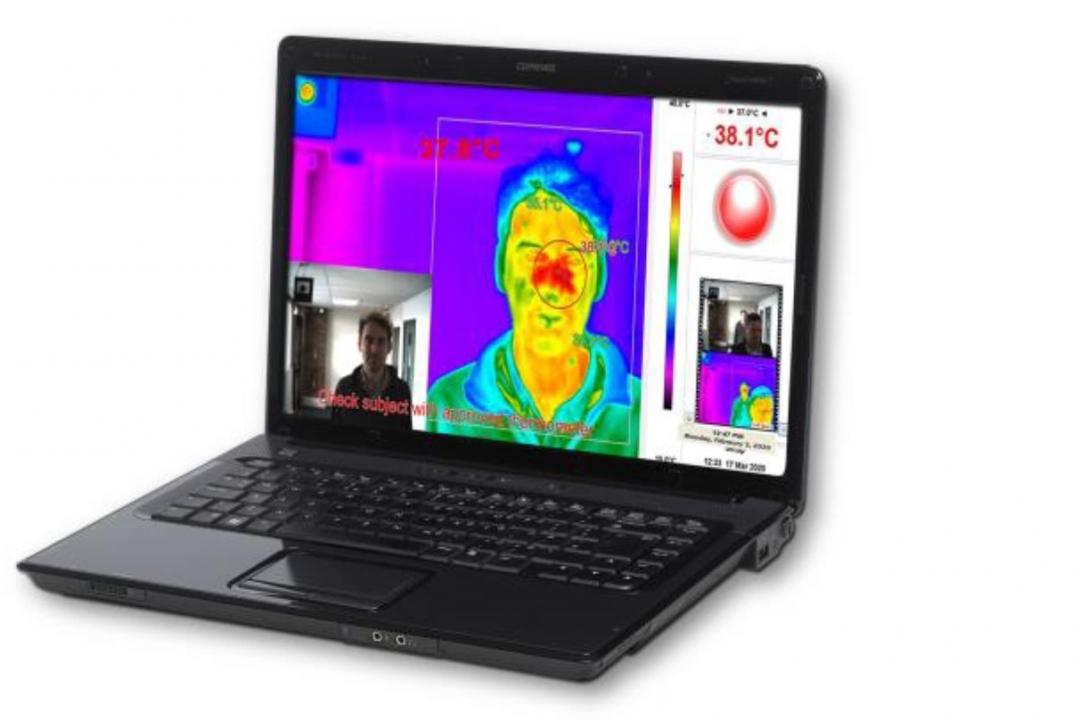 These systems are designed and manufactured by Thermoteknix and all the components are of UK or European supply. This has allowed production to be scaled up to produce over 100 systems a week to meet current demand. Many customers are looking to install these systems as part of their longer-term access control process so thermal scanning is likely to be part of our regular screening in the future.
For more information go to www.thermoteknix.com or email [email protected]