Following the Stonehaven derailment on August 12th, the latest stage in extensive recovery and reinstatement works has begun.
Network Rail engineers are now replaying over 500 metres of track following the recent completion of work to repair the bridge and embankment damaged in the accident.
The works will roll into November as Network Rail remove and replace the damaged track and relay 400 metres of telecoms cables.
Teams have worked day and night over the past few weeks to complete repairs to 70 metres of bridge parapets and take away the crane pad built over the Carron Water for the recovery of the carriages in September.
A significant amount of engineering work is also being carried out to repair and extend drainage systems on the railway track and lineside embankments at the site.
The 06:38 ScotRail Aberdeen to Glasgow Queen Street service derailed on August 12 after striking a landslip with the devastating loss of three lives - driver Brett McCullough, conductor Donald Dinnie and passenger Christopher Stuchbury.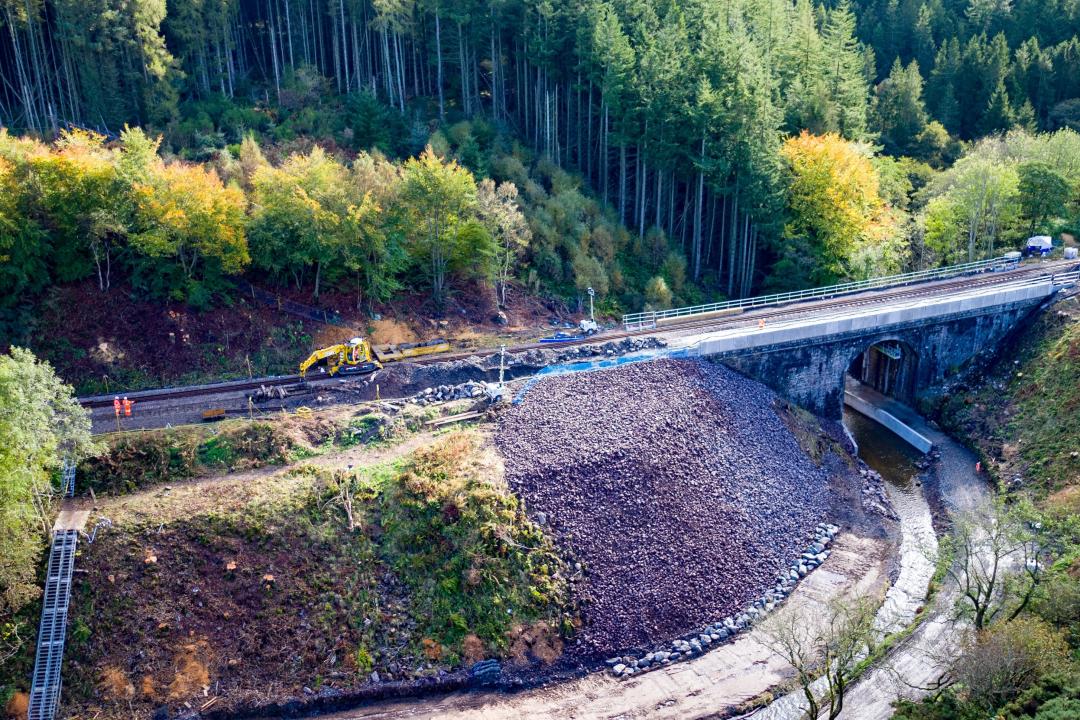 Alex Hynes, Managing Director of Scotland's Railway, said: "This is a very complex and challenging recovery and repair operation and it will take time for our engineers to fully restore the track and other infrastructure.
"While we will reopen the line for customers as soon as possible, our focus throughout the recovery process has been on making sure we do all we can to learn from this terrible accident and try to prevent similar incidents happening in the future."
Images: Network Rail