TransPennine Express (TPE), which transferred to the government's owning group (DOHL) earlier this year, has set out its plans to address many of the issues which have caused problems and disruption for rail customers.
Making Journeys Better: A Prospectus gives clear detail of the issues TPE has faced during the past two years as well as outlining how TPE, under DOHL, will work to make things better, having completed an in-depth review of the business.
Part of the plans involve the operators plans for its new fleet. Its New Trains Programme outlines its long term view for decarbonisation. The report states that TPE will look towards new technology on its fleet to overcome the lack of clarity on the full electrification of the line.
This, it states will help with the cascading and removal of diesel trains faster across its network.
TPE are currently looking at options for its new fleet and confirmed it is using Network Rail's 'Hot House' process which involves working with industry experts to reflect upon the impact the options have on each of a number of specific areas and to create an informed decision for each one. This data is then reviewed by an industry panel to review. TPE expect a conclusion later this month.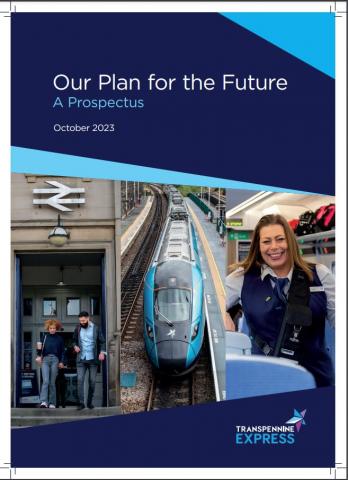 TPE also state in the report that it will employ a long-term depot and maintenance strategy that will complement its fleet upgrade.
Chris Jackson, TPE's newly appointed permanent managing director, said: "We're starting a new chapter at TransPennine Express, with plans now in place to deliver a more reliable, punctual and dependable service across the towns and cities we connect.
"After a challenging few years, our plan sets out the steps we're taking to make journeys better for all our customers."
As well as outlining plans for its fleet, the document also covers its plans for stabilising its timetable and improving customer service and operations, elements which TPE have fallen short over the last couple of years. Work has begun on changing the immediate fortunes of the operator however.
Chris added: "We've already made some significant improvements at TPE, and our customers are starting to really see the benefit of this work.
"We've reduced cancellations by 40 per cent, we've worked to rebuild relationships with trade union representatives and have resolved many of the local disputes that were so disruptive for so long, and we've delivered improvements and upgrades to some of our key stations.
Photo Credit: Transpennine Express