Transport for Wales' has unveiled ambitious plans for five new railway stations in South East Wales and new services which have now gone to public consultation. 

Members of the public are being invited to share their views as part of a 13-week consultation which runs from 16 October to 14 January.
Feedback is being sought on the designs of the potential stations across the south east Wales line including station plans at Cardiff East, Newport West, Somerton, Llanwern and Magor and Undy.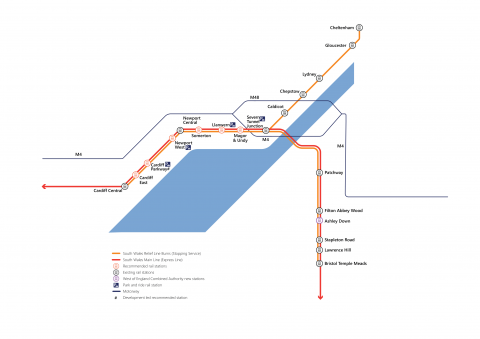 Proposed new stations for South East Wales
The plans follow on from key recommendations of the South East Wales Transport Commission, which as part of the South Wales Mainline Programme have made several recommendations to improve how people access rail and travel on the network in the region.
Geoff Ogden, chief transport planning and development officer, said: "Our vision for Wales is one in which we all have more opportunities to live healthier and happier lives. For us, unlocking the capability of the South Wales mainline is key to changing how people travel in the region.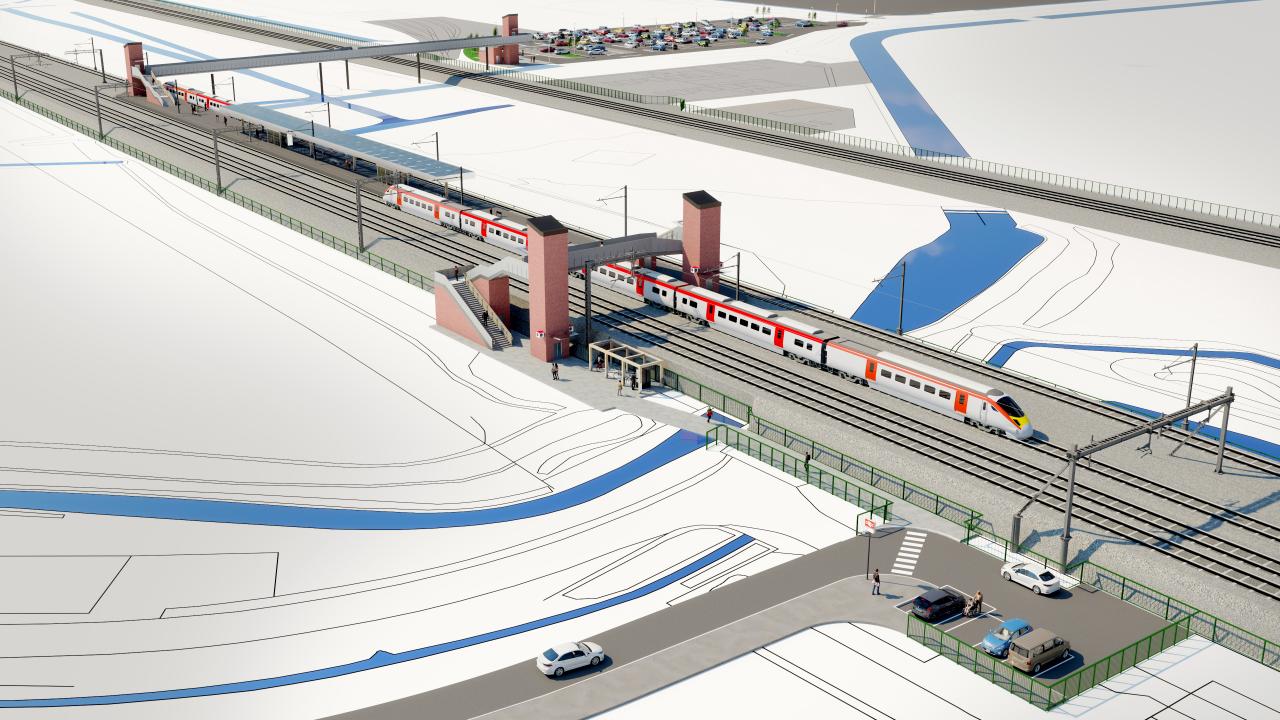 Aerial view of Llanwern station
We're proud to share our proposals for five new stations between Cardiff Central and Severn Tunnel Junction that together with the new services will offer more people the opportunity to travel on the railway.
We know that these designs will improve with public feedback. That's why we're asking people to share their thoughts."
The plans are a culmination of several years planning which began in 2019 as the region looked at ways of tackling congestion on the M4 in the area with a report from Lord Burns that found that links in the area were lacking and more options were needed.
The new stations are part of the much wider South Wales Mainline Programme that is aiming to extend electrification between Cardiff and Swansea alongside exploring the viability of extending the electrification towards Milford Haven. These works are alongside the huge South Wales Metro project which will see electrification and extensions of the core Valley lines and increasing capacity across the area.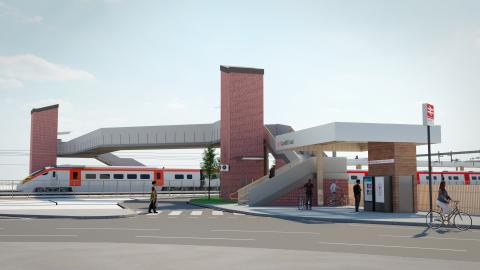 Image of proposed Cardiff East (street view)
We know that these designs will improve with public feedback. That's why we're asking people to share their thoughts."
Members of the public are also being asked for their views on new train services between Cardiff, Bristol and Cheltenham Spa that could provide the new stations with up to four trains per hour and increase frequencies at existing local stations on the route.
Images: Transport for Wales