Work on the £1.2bn East Coast Upgrade is set to continue throughout January with people intending to travel at the weekends reminded to check before they travel.
This month, new overhead line equipment and improved signalling will be installed at London King's Cross, as well as maintenance work between Peterborough and Hitchin, thereby improving reliability for passengers. This work is being carried out in accordance with Government guidance.
Passengers are strongly advised to check their journeys and allow plenty of time:
-         No services will run between Peterborough and Hitchin on weekends in January, with buses replacing trains.
-         London King's Cross will be partially closed on 9/10, 16/17 and 23/24 January but nearly all the usual Thameslink and Great Northern trains will be running.
-         On 10,17, 24 January, there will be no trains to or from Moorgate until around 08:45 and no trains between Finsbury Park and Kings Cross until around 10:20. Passengers who need to travel should use replacement buses or London Underground instead.
-         On 30/21 January, there will be no trains at all south of Potters Bar and Gordon Hill, to or from London King's Cross, Moorgate and St Pancras International via Finsbury Park. Replacement buses will run from Potters Bar to St Albans, where passengers change to alternative Thameslink services to and from St Pancras International. Buses will also run from Potters Bar/Gordon Hill to London Underground stations.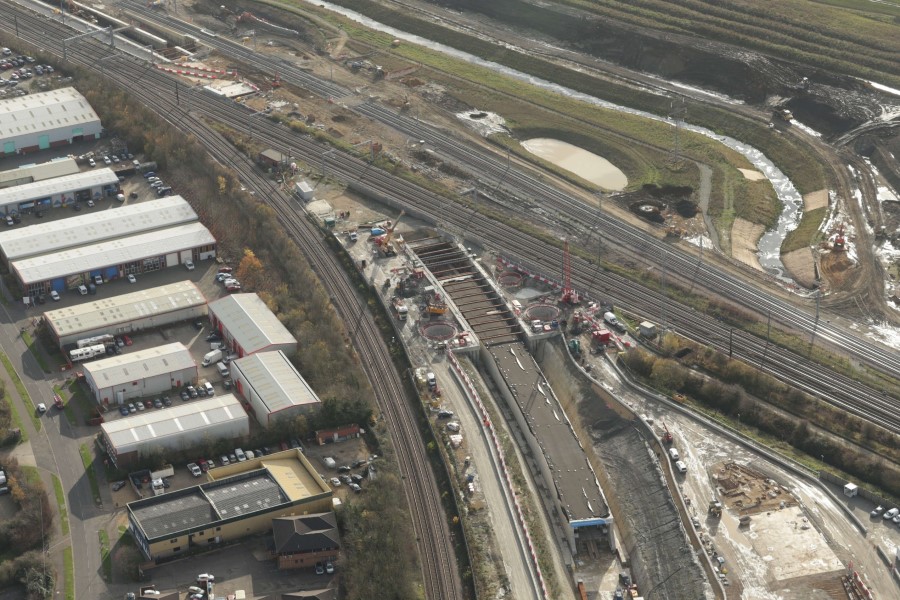 Major work is also being carried out to build a new tunnel under the railway near Peterborough. Between Saturday 16 and Sunday 24 January, a massive concrete structure, which is heavier than the Eiffel Tower, will be pushed under the East Coast Main Line as part of the £1.2billion upgrade.
Once complete, it will separate slow-moving freight from long-distance passenger trains, speeding journeys and improving reliability. During this time, passengers who have to travel to/from the north may need to complete their journey by coach.
Ed Akers, the Principal Programme Sponsor for Network Rail's East Coast Upgrade, said: "These improvements are vital and will bring more reliable journeys for passengers.
"Please continue to follow the latest Government guidance. If you must travel, plan ahead and allow plenty of time. As we make major progress on the East Coast Upgrade, I'd like to thank passengers for their continued patience."
Jenny Saunders, Customer Services Director for Great Northern and Thameslink, said: "The latest Government advice is to stay at home or stay local to help tackle the spread of Covid-19, so if you are thinking of travelling with us, then please first consider the restrictions in place.
"For anyone who must travel, please check our website before heading out to the station, as there are significant changes to our Thameslink and Great Northern trains every weekend this month with more changes set to follow."
Images: Network Rail