West Midlands Trains (WMT) has announced the appointment of a new Managing Director to oversee WMT's future operations and projects.
Ian McConnell who is currently the Chief Operating Officer at ScotRail has been appointed to the role with WMT.
Mr McConnell is set to take over the role in April once he has ensured the successful handover of ScotRail to the new public body Scottish Rail Holdings.
Speaking on his new role within WMT Mr McConnell commented on his excitement to get started in his new role.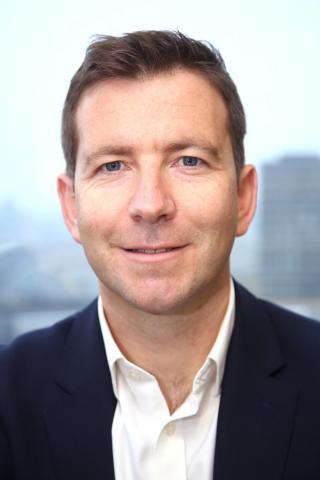 Ian McConnell, image credit - West Midlands Trains
Mr McConnell said: "I'm delighted to be joining the WMT team at such an exciting time.
"With the introduction of a new train fleet and the Commonwealth Games taking place in the region later this year."
Previous Managing Director Julian Edwards will be stepping down from the role but will remain with Abellio UK.
Abellio UK currently run WMT under a National Rail Contract.
Dominic Booth, Managing Director at Abellio UK spoke on the new appointment and the work of Mr Edwards at WMT.
Mr Booth said: "I am really excited to welcome Ian to West Midlands Trains.
"He brings a wealth of leadership experience to this role and has the skills, determination, and experience needed to lead WMT as it seeks to recover from the pandemic.
"I would also like to thank Julian for his contributions leading WMT over the last two years.
"He has helped navigate the business through an exceptionally challenging period during the pandemic, also overseeing a successful transition to our new National Rail Contract.
"Julian has worked with Abellio for over 10 years and has been at the very heart of its growth and success.
"I am delighted to welcome him back to the Group at a critical time as we continue to help shape the future direction of our transport business."
Prior to his current role Mr McConnell previously worked as Franchise and Programmes Director at Greater Anglia.
Mr McConnell has also undertaken various project and leadership roles within the team at London Overground.