The U.S based Southwest Research Institute is helping the freight rail industry assess potential pathways to decarbonization with a new open-source modeling and simulation software known as ALTRIOS., The  Advanced Locomotive Technology and Rail Infrastructure Optimization System, can simulate the real-world impacts and expenses related to adopting alternative energy locomotive technologies and expanding associated infrastructure.
The app combines locomotive and energy storage technology modeling with a robust suite of train dispatch and corridor simulations alongside a high-level train scheduling and routing tool.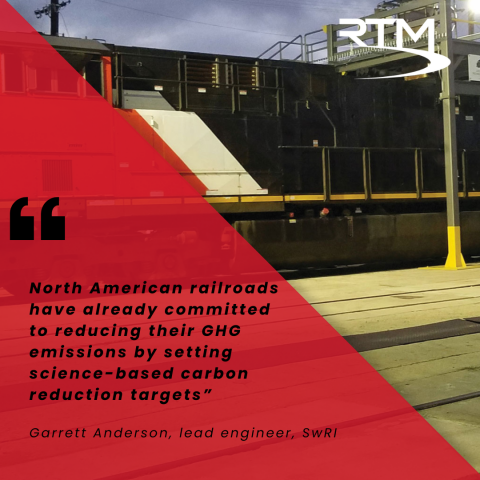 From that information that it gathers, it then uses a physics-based simulation of individual trains and real-world rail infrastructure to evaluate the effectiveness of different decarbonization technologies — including hydrogen, biofuels and batteries.
Garrett Anderson , a lead engineer in SwRI's Powertrain Engineering Division said: "Railroads are using fuel efficiency, renewable fuels and alternate propulsion approaches to achieve the goal. ALTRIOS can cost-effectively assess locomotive decarbonization approaches using computer modeling to help them choose the right technologies for their needs."
ALTRIOS was funded by the U.S. Department of Energy's Advanced Research Projects Agency — Energy (ARPA-E) as part of the LOCOMOTIVES (Lowering CO2: Models to Optimize Train Infrastructure, Vehicles and Energy Storage) program.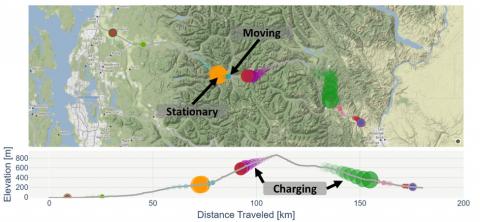 "Southwest Research Institute has extensive expertise in large-scale propulsion systems technologies and closely collaborated with BNSF Railway to test battery-electric locomotives in California," said Jason Lustbader, who leads NREL's advanced vehicles and charging infrastructure research group. "The SwRI team's collaboration, knowledge and extensive data processing and modeling helped us to make ALTRIOS the first fully validated, comprehensive model for rail decarbonization."
As with a majority of Europe, North American rail companies are aiming to reduce carbon emissions by 40% within the next decade. This target has shifted focus on to freight rail across the country as a study from the Association of American Railroads suggested that rail contributes to 40% of U.S long distance freight, more than any mode of transportation in the country.
Photo Credit: SrNI
Want to know more about the opportunities to become a key supplier to the UK rail industry? Attend TransCityRail and access an exclusive marketplace of buyers from Network Rail, HS2, Train Operators, Major Contractors, and all other tiers of the supply chain. For more information and to secure your place click here.