Train operator Northern has received national acclaim after being the recipient of an award celebrating its unique and innovative approach to improving the accessibility standards across its network.
The Accessible Travel Simulation "Serious Game" has been celebrated at a recent award show following the resounding success and support that has been afforded to passengers feeling anxious or those who need assistance throughout their travels, including disabled customers and those with hidden conditions.
Maxine Myers, accessibility improvement manager at Northern, said:
 "This amazing new app will give confidence to some of our customers, and even prospective rail travellers to enable them to take independent journeys. We want to support our customers whenever they need it."
The simulation from Northern offers users with the opportunity to choose a character and scenario that represents their needs and experiences throughout trains and stations, allowing them to interact with staff in a realistic environment through the comfort of their personal devices, such as phones, tablets or any form of PC, through Virtual Reality headsets for a fully immersive experience.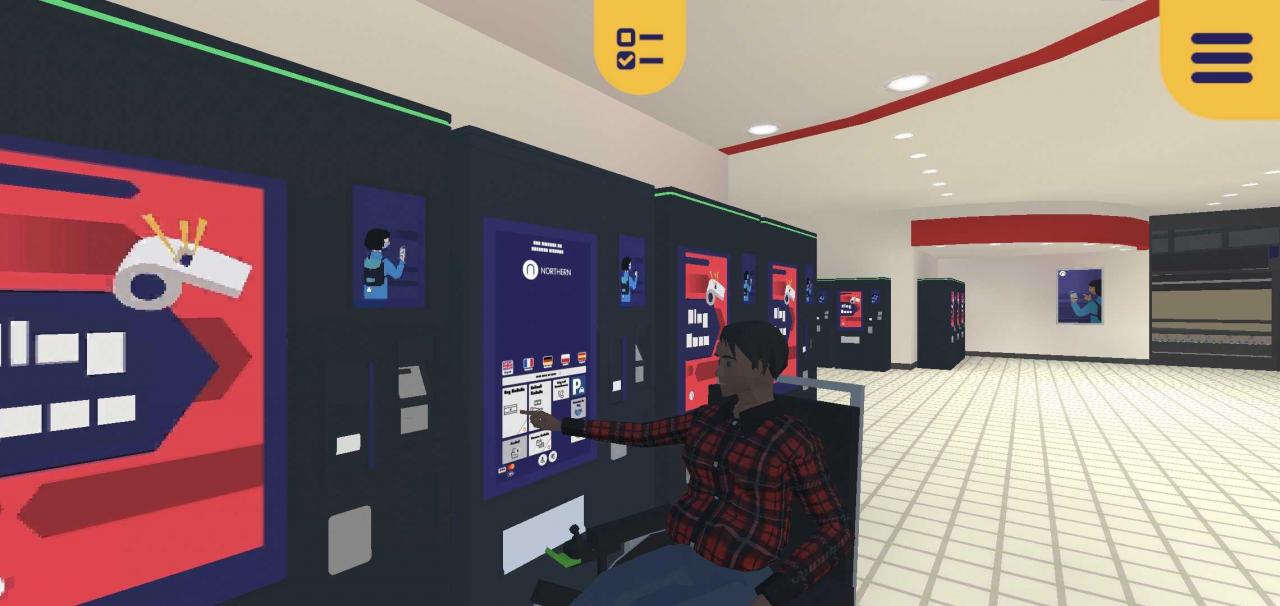 This solution to transforming passenger autonomy throughout UK rail travel has come from a partnership between the operator and third-party organisations Chrome Angel Solutions and digital technology leaders Totem Learning, working closely with industry partners Angel Trains and Community Rail Lancashire.
Funding for this project was secured through the Department for Transport's Accessibility Transport Research and Innovation Grants Programme, delivered by Connected Places Catapult to develop and test a proof-of-concept demonstrator.
Further developmental work for the simulation is being conducted based on the user testing, with pilot testing being expanded alongside demonstrations to passengers and disability groups across the network. Funding has also been secured to provide VR headsets for Community Rail Lancashire, supplying classrooms for their educational programme that supports thousands of children across the country.
This award win for Northern acts as the cherry on the cake for its collective package of accessibility works, with the operator investing further into innovations within this field with programmes such as its mobility scooter permit scheme, which allows mobility scooters to travel to and from more than 160 stations throughout 28 routes.
Want to know more about the opportunities to become a key supplier to the UK rail industry? Attend TransCityRail and access an exclusive marketplace of buyers from Network Rail, HS2, Train Operators, Major Contractors, and all other tiers of the supply chain. For more information and to secure your place click here.