Huge plumes of smoke have been seen across parts of Seven Oaks and Dunton Green as an engineering train caught fire near a railway station.
Blocking the line and disrupting travel in the area, the power was switched off on the lines affecting South-eastern and Thameslink services. Train services between Orpington and Sevenoaks were  first suspended at around 5.30am today. 
Kent Fire and Rescue Service crews who were at the scene working to contain the fire urged anyone nearby to keep their windows and doors closed and to avoid the area. Crews then battled the blaze for more than two hours as they worked to get the incident under control. As many as six fire engines were sent to tackle the fire.
Network Rail Kent and Sussex has shared photos showing the blaze on the freight train and the carriage after the fire was put out.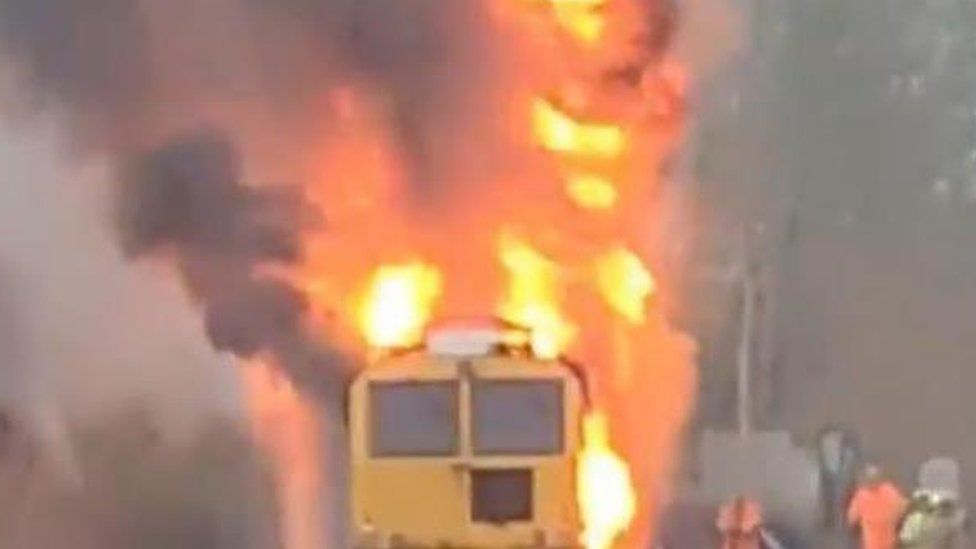 Network Rail 
The burned train is said to have been removed being towed away from the scene. There were no reported injuries and the cause is being investigated.
Two crew members were on board the train, which had been carrying out maintenance work, they were alerted to the fire by an alarm.
South-eastern Railway is presently running a bus replacement service and diverting some trains via other stations.