Over last weekend, between Saturday 18th and Sunday 19th February, Network Rail deployed an engineering team to rejuvenate a 143-year-old piece of British rail heritage, delivering key improvements to a bridge in the North York Moors.
Throughout the works, the engineers improved the reliability of the structure, removing the centuries-old bridge near Commondale station, subsequently installing a brand-new concrete bridge deck. This was accompanied with the inclusion of 160 metres of renewed track and supporting ballast and sleepers, thus futureproofing the Esk Valley Line for the next 120 years.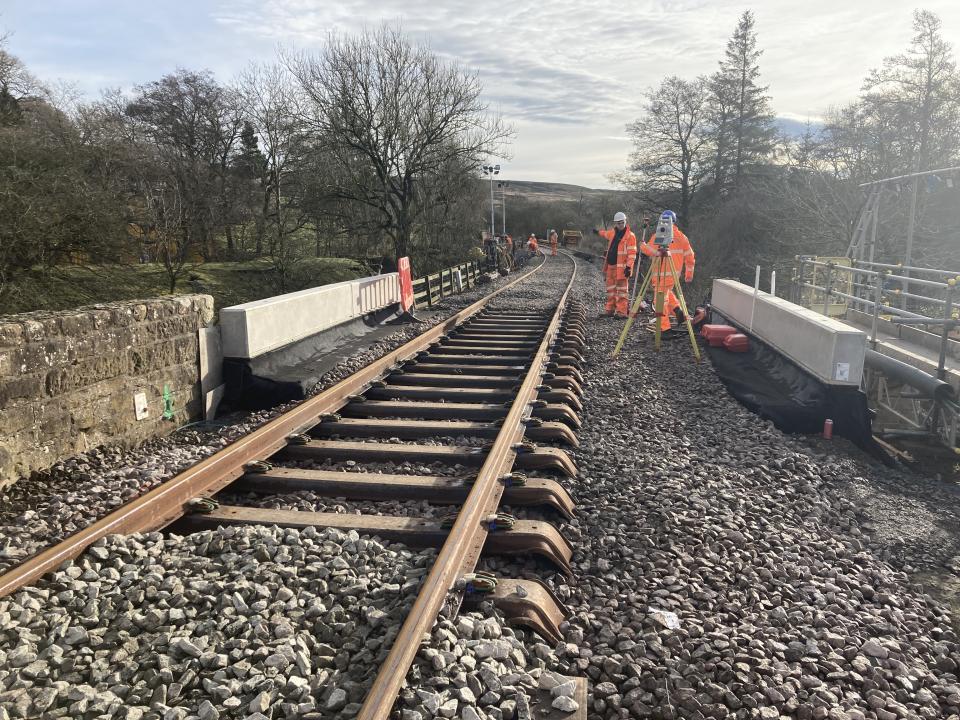 Colin Freeburn, Asset Engineer for Network Rail said:
 "This bridge has reliably served passengers travelling between Whitby and Middlesbrough for the past 143 years, but it's time for its next chapter.
"Replacing the bridge and the tracks will allow people to enjoy on time, reliable journeys along the picturesque Esk Valley Line well into the future and help to maintain this route which is so well-loved by the community."
The new bridge will offer improved reliability in passenger travel, whilst stabilising the structure to ensure that over the next century, there will be less maintenance works needed, thus leading to less need for disruptive line closures in the future.
North Yorkshire County Council's executive member for highways and transportation said:
"We are very pleased to see enhancements on the Esk Valley Rail Line and will continue to work with the rail industry and local stakeholders to ensure further improvements are implemented."
Whilst the works were being conducted, passengers experienced disruptions to travel, seeing buses replace the trains along the route, ensuring people were kept connected in the local area.
Kerry Peters, Regional Director at Northern said:
 "All investment in rail infrastructure that improves the customer experience is very much welcomed. The new bridge at Commondale will serve the local community for many years to come and I'd like to thank passengers for their patience while the work was carried out.
Want to know more about the opportunities to become a key supplier to the UK rail industry? Attend TransCityRail and access an exclusive marketplace of buyers from Network Rail, HS2, Train Operators, Major Contractors, and all other tiers of the supply chain. For more information and to secure your place click here.