As part of the Great North Rail Project (GNRP), passengers can finally experience a fully restored Grade II listed railway footbridge at Lancaster.
The £1.3m investment was funded by Network Rail, and the 121-year-old footbridge - which spans across platforms 3-6 - has benefited from strengthening works, alongside a new roof and windows, as well as a fresh coat of paint.
Melinda Sallaway-Royle, Scheme Project Manager for Network Rail, said "we're delighted with how Lancaster station's footbridge is looking after its refurbishment, and it now provides passengers with a much brighter and inviting welcome to this important station on the West Coast main line."
She added, "the Grade II listed bridge is over 100 years old and it's lovely to be able to preserve a piece of history, keeping it safe and reliable for the next generation of passengers."
The GNRP is a scheme involving improvements to transform rail travel for customers across the North, enabling 2,000 extra services each week, consequently allowing 40,000 more passengers to travel daily.
The project is set to boost growth regionally and nationally, as new opportunities, such as jobs, are generated, on top of businesses having better access to a larger pool of talent.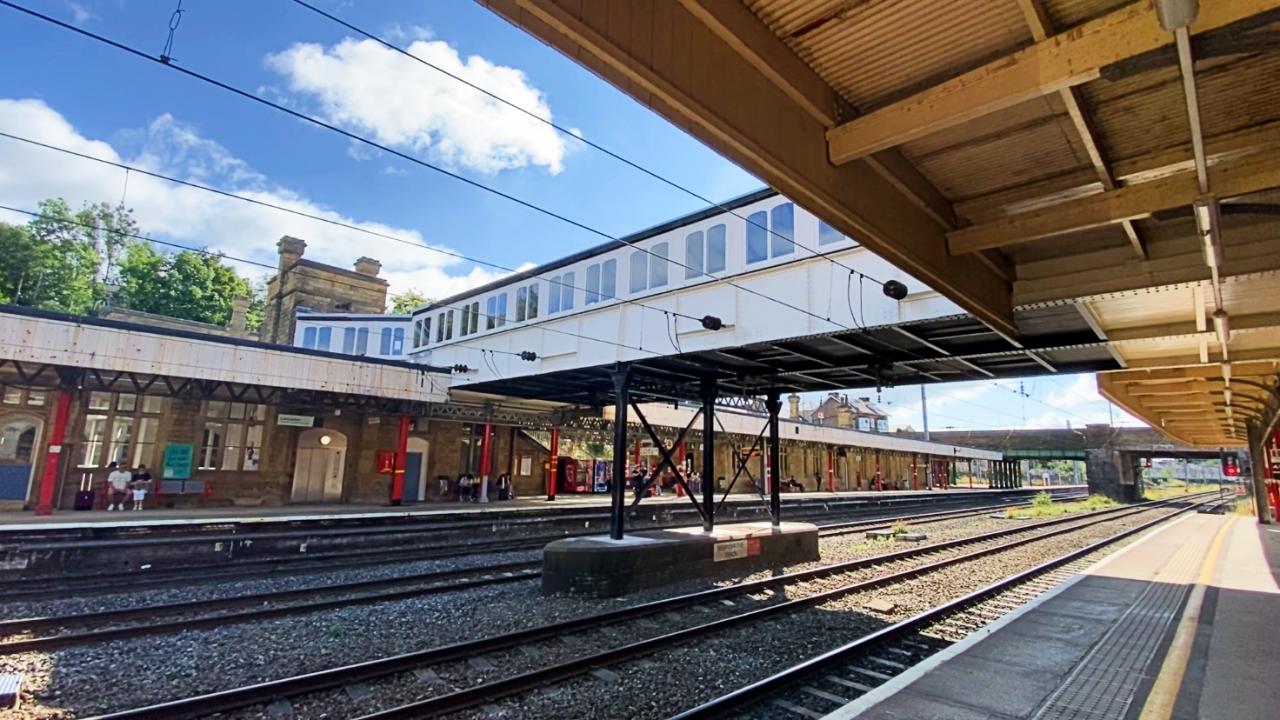 Michael Byrne, Station Manager for Avanti West Coast, said "Lancaster station is full of character, and one we're extremely proud to manage. We want it to reflect the town it serves with great architecture and a warm welcome. The investment has helped to revitalise the footbridge and already generated lots of positive comments from our customers."
Cat Smith, MP for Lancaster and Fleetwood, added, "it's great to see the refurbished bridge at Lancaster station, it's looking very smart and sets a great first impression to visitors to our city, and for regular rail users it's a visible improvement."