Angel Trains, the UK's largest rolling stock company, has partnered with the University of St Andrews to support an innovative hydrogen train project.
On Friday 29th September, an event was held to mark the donation of a hydrogen electrolyser to the university by Angel Trains. The electrolyser will form an integral part of the university's ongoing, cutting-edge green hydrogen research.
The donation follows Angel Trains' support for the delivery of Scotland's first zero-emission hydrogen-powered train. The project entailed the conversion of a three-car Class 314 train to a hydrogen fuel cell electric powertrain. The electrolyser was key to enabling the trial to successfully demonstrate how a green-energy fuel cycle would work.
The Zero Emissions project marked a significant step forward for the rail industry in laying the foundations for a cleaner and more sustainable future. It also supported the drive to achieve net zero targets by 2045.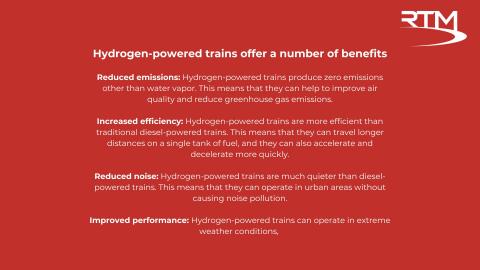 Malcolm Brown, CEO of Angel Trains, said: "We continue to invest heavily in green hydrogen refuelling infrastructure and innovation to help drive down operational costs and to make trains the cleanest and greenest mode of long-distance travel.
"The electrolyser offers the university a huge amount of learning for its students, which has real-world benefits, as well as giving them hands-on experience with sustainable travel solutions. We look forward to seeing the further benefits the electrolyser will bring to accelerate the decarbonisation of the rail industry."
Professor John Irvine from the School of Chemistry at the University of St Andrews added: "It's wonderful to get the chance to thank Angel Trains for their generous contribution and celebrate the continued research this has allowed us to carry out.
"To ramp-up the deployment of zero emission technologies, it is imperative that we collaborate with commercial organisations who are making decisions about long-term assets. I'd like to commend Angel Trains for actively engaging with us in our efforts towards achieving a more sustainable rail sector."
Photo: Angel Trains